What happens if I cannot pay Corporation Tax?
If you cannot pay your Corporation Tax, HMRC can take debt recovery action against your company. However, if you speak to HMRC and make them aware of the problems you are facing, you may be able to negotiate a Time to Pay (TTP) arrangement to give you additional time to clear your arrears and bring your tax account up to date.
60 Second Test Find Your Nearest Office
What is corporation tax and what happens if I cannot pay it?
If you can't afford, or are otherwise unable to pay your corporation tax in full or on time, it is vital you seek expert help and advice as a matter of urgency. The sooner you confront the problems you are having, the better the chance of a positive outcome.
Received a Bounce Back Loan?
Don't Worry - There are thousands of other company directors going through the same process. No matter what position you are in and need looking for options, speak to a member of the Real Business Rescue team. It's Free & Confidential.
The team are available now -  0800 644 6080
What is corporation tax?
Corporation tax is a corporate tax imposed on the profits of limited companies which are trading and registered in the UK. It is the responsibility of all company directors to register their business for corporation tax with HMRC. In fact this is one of the first things you will have to do once you beginning trading under a limited company; it is a legal requirement to do this within three months of starting to trade. Dormant companies do not need to register for corporation tax until a time when their status changes.
Who pays corporation tax?
As a limited company, you will be required to pay corporation tax once you begin turning a profit, although losses can be carried forward from previous years. If you are operating at a loss you will not have to pay corporation tax but you will be required to notify HMRC of this fact. Sole trader businesses are not liable for corporation tax but they will, however, need to pay income tax on their profits.
How much corporation tax will I have to pay?
The amount you will be required to pay will depend on the annual profits of your company. A company's total profits are calculated on the money made through usual trading activity, as well as on any investments the company has, any money earned through rental income, and any profits made from the sale of assets.
The current rate of corporation tax is 19%. While the old rule was that a higher rate of corporation tax was levied on companies with profits over £300,000, this is no longer the case. Now all companies, regardless of the extent of their profits, are taxed at a flat rate of 19%. Corporation tax is set to fall to 17% in April 2020.
When is corporation tax due and how often do I have to pay it?
When your corporation tax has to be paid depends on your company's corporation tax accounting period. For many companies this is 31 March, although yours may be different. Corporation tax is due nine months and one day following this date. For those companies with a 31 March accounting period end date, this would mean their corporation tax would be due on 1 January the following year. However, you must ensure you are aware of your own corporation tax deadline; ask your accountant if you are at all unsure.
Corporation tax is payable annually, and for companies with profits below £1.5m this should be done by way of a one-off payment. Companies whose profits exceed £1.5m will typically pay their corporation tax in four instalments.
While corporation tax can be complicated, it is your responsibility as a limited company director or contractor to ensure that this is paid on time. Failure to do so is an extremely serious matter and can result in HMRC petitioning for the compulsory closure of your company.
What happens if I cannot pay the corporation tax I owe?
Failure to keep up with your obligations to HMRC, including corporation tax, will initially see you hit with penalty charges thereby increasing the amount you owe and exacerbating the issue. Charges will be levied from the moment your payment is late and interest will begin to accrue so it is vital you adhere to your payment deadline if you are in a position to do so. Continued late payment will see further action taking place through distraint, the issuing of a statutory demand, or even a winding up petition.
If you are either unable to pay your corporation tax bill or believe you will have no choice but to pay it late, communication with HMRC is key. The sooner you contact HMRC and make them aware of your situation the more options will be open to you and the less likely you are to face penalties or court action. As soon as you know you will be unable to make the payment, notify HMRC of this as much in advance of your corporation tax being due as possible; the very worst thing you can do is ignore the situation and delay taking action until the bill is overdue and you have fallen into arrears. Once it gets to this stage, HMRC will be much less inclined to enter into negotiations with you, limiting your options significantly.
Time to Pay (TTP) arrangement
If you need more time to get the money together to pay the amount in full, you may wish to enquire about the possibility of paying your corporation tax in instalments. HMRC will consider requests from companies asking for additional time and may be able to help by setting up a payment plan known as a Time to Pay (TTP) arrangement. While any company can make such a request, the chances of this being accepted will depend on a number of factors including the amount owed, the likelihood of the company being able to adhere to the proposed monthly payments, and how the company has conducted its tax affairs previously.
The conditions of each TTP arrangement differ depending on the company and the figures involved; however, typically a company will be allowed to clear their corporation tax arrears over a period of 6-12 months in an affordable manner. While a TTP plan can be a lifeline to many companies, only enter into one if you are confident in your ability to keep up with the monthly payments. Failure to do so will see the agreement terminated and HMRC will then be able to take steps to wind up your company. Therefore be realistic about what you can afford when approaching HMRC; if you know you are unlikely to be able to clear your arrears within 12 months then consider discussing your situation with a licensed insolvency practitioner who will be able to offer advice on more formal procedures such as a Company Voluntary Arrangement (CVA) which may be more appropriate for your financial position.
Stopping a Winding Up Petition (WUP)
If the deadline for paying your corporation tax has already passed and HMRC are threatening to commence a winding up procedure or further court action, you need to act quickly to save your business. You can prevent the WUP turning into a Winding Up Order by disputing the amount HMRC claim you owe in corporation tax, or else prove that you are able to afford to pay back the money you owe and arrange for payment to be made.
If this is not possible, the other alternative to place your company into a formal insolvency procedure such as company administration or a CVA. An administration process would temporarily halt legal action while the corporation tax debt is dealt with, while a CVA gives the company an opportunity to restructure and reduce existing liabilities by entering into negotiations with its creditors. Neither of these processes can be done without the help and guidance of a licensed insolvency practitioner who will not only be able to facilitate the procedure but also ascertain the best way for your company to deal with its current levels of distress.
Need to speak to someone?
If your company is struggling with unmanageable debts, squeezed cash flow, or an uncertain future, you are far from alone. We speak to company directors just like you every single day, and we are here to give you the help and advice you need.
Call our team today on 0800 644 6080
Insolvency options for distressed companies
If you are struggling with corporation tax or any other debts and you feel the situation is beyond rescue, you may need to consider ways of closing the business through a formal insolvency procedure. Perhaps you know your company will not be able to sustain the payments which are likely to be requested as part of a TTP arrangement, or the business has other considerable debts in addition to corporation tax arrears which you know the company is unlikely to be able to manage going forwards.
Real Business Rescue's nationwide team of licensed insolvency practitioners can look at various options for your company when it comes to dealing with a corporation tax bill it simply cannot afford to pay, whether that be entering into a payment plan with HMRC or closure options such as liquidation. Call our experts today to arrange a free no-obligation consultation.
Contact the RBR Team Today
---
Free download
Free Insolvency Report
Claim Your Free Business Review
All UK sectors are experiencing specific challenges at present, particularly in light of the Covid-19 pandemic. Find out how your sector is performing here.
Simply search your Limited Company Name or Company Number
Please select your company from the list below:
We will also check if you're eligible for Director Redundancy
Next Steps
We provide free confidential advice with absolutely no obligation.
Our expert and non-judgemental team are ready to assist directors and stakeholders today.
Free Business Review
---
Claim your Free Business Review to understand what options are available to you.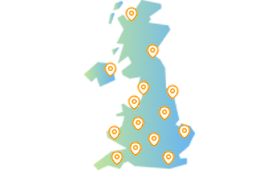 Office Locator
---
Find your nearest office - we have more than 100 across the UK. Remote Video Meetings are also available.
Contact Us Today
---
Free, confidential, and trusted advice for company directors across the UK.