What happens if I cannot pay HMRC?
HMRC are responsible for collecting numerous taxes from both companies and individuals in the UK. Although classed as an unsecured creditor in insolvency proceedings, HMRC are relentless when it comes to chasing payment and will not hesitate to add penalty fines and interest should payment not be forthcoming. You are strongly advised to make provisions to pay what is due when it is due. However, for various reasons sometimes this is simply not possible.
If you have fallen behind on HMRC obligations, or believe you will struggle to pay upcoming tax bills, it is vital you tackle the situation head on and take steps towards remedying the situation. Burying your head in the sand will only make your current problems worse and could lead to your company being forcibly wound up by HMRC.
Received a Bounce Back Loan?
Don't Worry - There are thousands of other company directors going through the same process. No matter what position you are in and need looking for options, speak to a member of the Real Business Rescue team. It's Free & Confidential.
The team are available now -  0800 644 6080
What taxes do HMRC oversee?
If you have fallen into debt with HMRC, the amount you owe could be made up of a variety of different tax obligations; as the owner and director of a limited company this may include VAT, corporation tax, and/or PAYE. Due to the range of taxes HMRC are responsible for gathering, they are the most common creditor of UK companies. In fact the vast majority of companies entering into formal insolvency proceedings owe at least a portion of their outstanding debts to HMRC. So while you are far from alone in owing money to the taxman, this does not mean that you shouldn't worry about falling behind on your taxes. HMRC are often more tenacious than trade creditors in pursuing late payers and will utilise various tactics to claw back the money they are due.
What steps can HMRC take to recover arrears?
HMRC have many tools at their disposal to recoup the money they are owed, however, the most commonly used processes are as follows:
Financial penalties – Hitting companies with late payment fees as well as charging interest on the amount owed. Once this starts to happen it has a nasty habit of spiralling out of control as interest is levied not only to the original amount owed, but also on any fines or previous interest which has been added to the balance.
Distraint – This takes the form of HMRC turning up at your premises and making note of assets they could seize in order to recoup the money they are owed. They may take property away immediately, or alternatively place them under a Controlled Goods Agreement which means HMRC become the legal owner of the asset even though they are being kept on your premises. Expect anything under a Controlled Goods Agreement to be removed from your property within a week unless you bring your account up to date.
Winding Up Petition (WUP) – A WUP is the most serious step a creditor can take to obtain payment from a debtor who refuses to pay. A WUP notifies a company of a creditor's intention to forcibly wind up – or liquidate – the business. Once a WUP progresses to a Winding Up Order, an insolvency practitioner will be appointed and the company will be compulsory liquidated. HMRC will then be paid out of the proceeds from the sale of the company's assets should there be sufficient funds to allow this.
Swift action is paramount
Whether you are facing a PAYE, VAT, or corporation tax bill you cannot pay, the advice is the same –make HMRC aware of your situation as soon as possible. As a huge organisation, HMRC have protocols and procedures in place which will kick in as soon as a payment becomes overdue, levying fees and other charges to your account automatically. Unless you come to an agreement with HMRC regarding how you will make payment, these penalty fees will continue to be added and interest will accumulate on your outstanding balance.
It is strongly advised that you notify HMRC as soon as you know you will have difficulties paying the amount you owe; by taking action before your account falls into arrears you stand yourself in better ground with HMRC when it comes to negotiating alternative ways of paying your tax.
Can I pay HMRC in instalments?
The answer to this is - possibly. While paying your tax bill through a series of monthly instalments may make sense to you financially, you cannot simply decide to pay HMRC this way. In order to be able to do this you must enter into a Time to Pay (TTP) arrangement with HMRC directly. You can do this by contacting the HMRC Debt Management and Banking Department (DMB) and letting them know the issues you are facing. You must be able to make regular monthly payments to HMRC in order to clear your outstanding tax obligations typically within 12 months.
Although every limited company has a right to request additional time with which to pay their tax bill, HMRC are not obligated to grant this request and indeed often turn down companies if they have any doubt over their ability to adhere to such a payment plan or if the offered monthly amounts are not sufficient to pay off the entire debt within a reasonable length of time.
If you are rejected for a TTP arrangement and you have no alternative means of clearing the tax you or your company owes, the help of a licensed insolvency practitioner will help you understand the situation you are in and will allow you to learn about the options available to you.
HMRC debts and insolvency
Falling behind on your tax bills can hint at serious problems within your company, particularly on a financial level, and in some cases this can be a warning sign of current or impending insolvency. If you are struggling to pay other creditors in addition to HMRC, you may need to consider procedures which go one step further than a TTP.
A Company Voluntary Arrangement (CVA) for instance, allows you to negotiate with all of your creditors, including HMRC, to restructure your liabilities in an affordable way. The basic premise is that you will use future profits with which to pay current debts; the key element to this therefore is that your company has to have a viable chance of a profitable future in order for a CVA to be passed by your creditors.
If your business is in terminal decline with no real chance of recovery, however, you may have to consider a formal insolvency procedure which will bring about the end of your company. Although this may not be an ideal situation, liquidating your business does give you the chance of a fresh start free from the debts of the company including those owed to HMRC. This is achieved through a process known as a Creditors' Voluntary Liquidation (CVL) which must be actioned by a licensed insolvency practitioner.
Need to speak to someone?
If your company is struggling with unmanageable debts, squeezed cash flow, or an uncertain future, you are far from alone. We speak to company directors just like you every single day, and we are here to give you the help and advice you need.
Call our team today on 0800 644 6080
How Real Business Rescue can help
With a nationwide network of over 70 licensed insolvency practitioners operating across , we are perfectly placed to offer the help and advice your company needs no matter where in the country you are based. We are adept at dealing with HMRC and can negotiate with them on your behalf, giving you the best possible chance of reaching an agreement to pay your taxes in an affordable way. Alternatively we can discuss the range of business rescue and closure options if HMRC are just one of a number of creditors you have fallen behind with. Call our expert team to arrange a meeting with your local Real Business Rescue insolvency practitioner today.
Contact the RBR Team Today
---
Free download
Free Insolvency Report
Claim Your Free Business Review
All UK sectors are experiencing specific challenges at present, particularly in light of the Covid-19 pandemic. Find out how your sector is performing here.
Simply search your Limited Company Name or Company Number
Please select your company from the list below:
We will also check if you're eligible for Director Redundancy
Next Steps
We provide free confidential advice with absolutely no obligation.
Our expert and non-judgemental team are ready to assist directors and stakeholders today.
Free Business Review
---
Claim your Free Business Review to understand what options are available to you.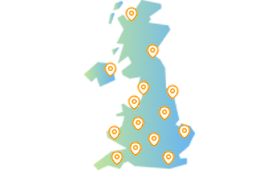 Office Locator
---
Find your nearest office - we have more than 100 across the UK. Remote Video Meetings are also available.
Contact Us Today
---
Free, confidential, and trusted advice for company directors across the UK.