What is a statutory demand and how should you respond if you receive one?
A statutory demand is often issued by a creditor as a final call for payment before a winding up petition is issued. If you receive a Statutory Demand, you must pay the amount owed within 21 days, arrange a payment plan, or challenge it within 18 days.
60 Second Test Find Your Nearest Office
Understanding a Statutory Demand and what it means for Company Directors
A statutory demand is a written demand for payment, and forms a powerful part of the debt recovery process. Often followed by a winding-up petition, it indicates your creditor's determination to collect their debt, and should not be ignored.
Being unable to recover their money using other means such as reminders and informal negotiation, your creditor may feel that this is the only remaining option.
You need to act quickly on receipt of a statutory demand – there are 21 days to pay the amount owing or arrange a payment plan, and only 18 days in which to challenge it.
Received a Bounce Back Loan?
Don't Worry - There are thousands of other company directors going through the same process. No matter what position you are in and need looking for options, speak to a member of the Real Business Rescue team. It's Free & Confidential.
The team are available now -  0800 644 6080
Criteria for issuing a statutory demand
The Insolvency Act, 1986, sets out the requirements for issuing a statutory demand. These include:
The debt must be more than £750, and not in dispute. This figure has increased to £10,000 as per the Government's temporary measures which will apply for the period 1 October 2021 to 31 March 2022
The creditor must be able to prove the demand has been served correctly
Your creditor must not have security over assets to the value of, or exceeding, the debt
The money due is not already part of a payment arrangement
Your creditor does not owe you money
The demand is made using the correct forms
How it is served is an important part of the process. If not served correctly, there may be grounds to have it set aside. Statutory demands are often served in person by the creditor, a bailiff or other third party, but can also arrive through the post.
Why is a statutory demand so powerful?
A statutory demand will generally precede a petition for winding-up, and with only 21 days to respond, it is a strong incentive for the debtor company to negotiate payment. They are often used by creditors as a last resort, when the amount owing is significant, and do not require the input of a court.
Although the threshold for sending a statutory demand to a company is £750 (temporarily £10,000), creditors often use them to recover larger amounts. HMRC are known to use this method because no court procedure is involved, and debts can be recovered quickly.
What you need to do on receipt of a statutory demand
Taking action quickly will give you the best chance of successfully dealing with the situation, and seeking professional advice on how to proceed will help you understand all your options.
Initially, however, you should make sure the amount demanded is correct, that the debt is not in dispute, and that it has been served in the proper manner. If there is no possibility of paying the money in full, you may be able to successfully negotiate an affordable repayment plan.
What happens if you do nothing?
Ignoring a statutory demand will have serious ramifications – this is a potential timeline of events if you fail to respond:
 Non-payment makes the debt exist in law, and your creditor can now apply for a winding-up petition
The petition is advertised in the Gazette, alerting your bank and other creditors to the situation
The bank will freeze company bank accounts, and other creditors may begin legal action
You only have seven days to act before a winding-up order will be granted by the court, once a petition has been made
As you can see time is of the essence, so what can you do to save the company?
If informal negotiations with your creditor have failed, you may be eligible to enter a Company Voluntary Arrangement, or CVA. This is a formal insolvency option, and can help you pay this, and other company debts, without losing control of day-to-day operations as a director. 
This is assuming there are no grounds to dispute the demand. Again, a financial expert will be able to identify any anomalies, and act to set it aside if appropriate. Setting aside means applying to the court to have it cancelled.
The format and delivery method used by your creditor is specified by the Insolvency Act, and errors can be used as the basis for setting aside. Statutory Demand Form 4.1 must be used for a limited company debtor. It has to be delivered to the registered address by hand or registered post, and signed for by an officer of the company.
Need to speak to someone?
If your company is struggling with unmanageable debts, squeezed cash flow, or an uncertain future, you are far from alone. We speak to company directors just like you every single day, and we are here to give you the help and advice you need.
Call our team today on 0800 644 6080
Getting professional help
In all stages of this process, from the day you receive a statutory demand, seeking professional help should be a priority. Events take place very quickly, but we have vast experience of assisting company directors in this situation.
Real Business Rescue will quickly establish the legitimacy of the demand, and help you take action to set it aside, or negotiate the most appropriate type of arrangement to pay in affordable instalments.
Contact the RBR Team Today
---
Free download
Free Insolvency Report
Claim Your Free Business Review
All UK sectors are experiencing specific challenges at present, particularly in light of the Covid-19 pandemic. Find out how your sector is performing here.
Simply search your Limited Company Name or Company Number
Please select your company from the list below:
We will also check if you're eligible for Director Redundancy
Next Steps
We provide free confidential advice with absolutely no obligation.
Our expert and non-judgemental team are ready to assist directors and stakeholders today.
Free Business Review
---
Claim your Free Business Review to understand what options are available to you.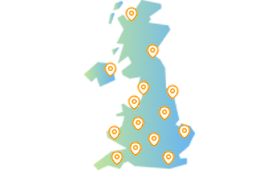 Office Locator
---
Find your nearest office - we have more than 100 across the UK. Remote Video Meetings are also available.
Contact Us Today
---
Free, confidential, and trusted advice for company directors across the UK.