What happens during the winding up petition and winding up order process?
A winding up petition is a form of legal action taken by a creditor over non-repayment, and if permission is granted by the courts to forcibly close your company, also known as compulsory liquidation, - a winding up order will be issued.
60 Second Test Find Your Nearest Office
What is the timeline of a Winding Up Petition and when does this become a Winding Up Order?
A Winding Up Petition (WUP) is a petition presented to the court that, if approved, will result in the granting of an Winding Up Order that will force an insolvent company into compulsory liquidation. This is usually the final step a creditor will take in an effort to recuperate debts after all other attempts have failed.
In order to issue a WUP the petitioning creditor must pay issuing fees of between £400 and £800, court fees of £280, plus a court deposit of £1,600, making this a costly debt collection method. However, due to the financial outlay required, you can be sure that any creditor taking this action has every intention to wind up your company; a WUP is much more than just a threat. To help you understand the WUP process and procedure we've created the following step-by-step guide:
Received a Bounce Back Loan?
Don't Worry - There are thousands of other company directors going through the same process. No matter what position you are in and need looking for options, speak to a member of the Real Business Rescue team. It's Free & Confidential.
The team are available now -  0800 644 6080
1) A Creditor or HMRC Issues the Winding Up Petition
Creditors will usually attempt to recover a debt initially by issuing a formal claim for payment. If this doesn't result in the debt being paid within 21 days, and the owed amount is more than £750, the creditor can ask a solicitor to assist in issuing a WUP. This figure has increased to £10,000 as per the Government's temporary measures which will apply for the period 1 October 2021 to 31 March 2022. Because of the costs incurred (which total between £1,490 and £1,990), usually the debt will have to be greater than this amount for the creditor to pursue this option. The court will review the petition and if accepted it will be forwarded to the owing company.
2) The Company Has 7 Days to Act
After the petition is issued you have a few options to consider, but regardless of the course of action you choose to pursue, it must be done without hesitation; once the court grants the Winding Up Order it will be too late. You have 7 days to do one of the following:
Pay the debt in full
Negotiate an agreeable alternative arrangement such as a payment plan
Or begin a dispute with the creditor if the debts are questionable
Once a WUP is issued you can only pursue a Creditors' Voluntary Liquidation (CVL) with the permission of the creditor, and you are forbidden to sell the company or any of its assets; such a sale could be reversed by the court.
However, there may be enough time left to propose a Company Voluntary Arrangement (CVA), or if the debt is in dispute you may be able to seek the assistance of a lawyer in defending your company from the petition by having it adjourned.
Also, if it can be shown that your company is viable and has the potential for a successful future, you may be able to defend against the petition through administration. Unfortunately, once the petition has been issued you'll need to go through a costly court process to have an Administration Order granted as the court will need to consider the interests of the company's creditors as a whole.
If an Administration Order is granted all legal actions against your company (including the WUP) will be stayed and an administrator, who must be a licensed insolvency practitioner, will be appointed and will take over the running of the company. It should be noted though that at this point the total debt will have increased because of the court costs incurred by the creditor (which will be added to the amount owed).
3) A Petition Advertisement Is Published
After the WUP is issued to the company, the next step in the process involves a petition advertisement being placed in the Gazette, which makes the situation a public matter. The creditor must wait at least 7 days after the petition is issued to the company before listing a petition advertisement that will display the date and basic details of the petition hearing, which at this point would be scheduled to be heard in the High Court of Justice (also referred to as Companies Court).
If the petition has not yet been advertised it may be possible stop the advertisement through an injunction or by negotiating with the petitioner. The petition must be advertised at least 7 days before the date of the hearing. If the advertisement has already been placed, it may still be possible to seek an adjournment, although you would need to be able to justify this with adequate reasoning.
4) Bank Freezes Company Accounts and Assets
Once the petition is advertised the insolvent company's bank will become aware of the situation and will usually freeze the company's account to prevent the directors from selling assets illegally or otherwise worsening the position of outstanding creditors. In fact, some banks have recently begun the practice of regularly searching through the court registers to discover which companies have recently had a winding up petition issued against them, in order to take precautionary measures (i.e. – freezing accounts) before the petition is even advertised.
A frozen business bank account typically forces operations to grind to a halt. Access to the bank account may be able to be reinstated by obtaining a validation order, although this can be a difficult and often costly process.
Need to speak to someone?
If your company is struggling with unmanageable debts, squeezed cash flow, or an uncertain future, you are far from alone. We speak to company directors just like you every single day, and we are here to give you the help and advice you need.
Call our team today on 0800 644 6080
5) Winding Up Order is Granted
If the court grants the Winding Up Order then an Official Receiver (OR) will be appointed to act as the liquidator of the insolvent company. At this point there is nothing that can be done to stop the company from being liquidated, which essentially means the end of your business. The OR will investigate the previous actions of the directors to see if they engaged in wrongful trading during insolvency. In rare occasions the directors will be found guilty and may be banned from acting as the director of any company for a period of 15 years, or they may be held personally liable for some of the company debts.
If your company has been issued a winding up petition, or you feel as though you're in danger of being petitioned, contact us today to arrange a free consultation and find out how we can help you mitigate or halt the process.
Contact the RBR Team Today
---
Free download
Free Insolvency Report
Claim Your Free Business Review
All UK sectors are experiencing specific challenges at present, particularly in light of the Covid-19 pandemic. Find out how your sector is performing here.
Simply search your Limited Company Name or Company Number
Please select your company from the list below:
We will also check if you're eligible for Director Redundancy
Next Steps
We provide free confidential advice with absolutely no obligation.
Our expert and non-judgemental team are ready to assist directors and stakeholders today.
Free Business Review
---
Claim your Free Business Review to understand what options are available to you.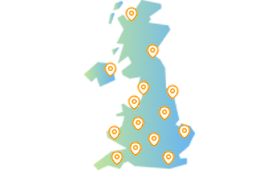 Office Locator
---
Find your nearest office - we have more than 100 across the UK. Remote Video Meetings are also available.
Contact Us Today
---
Free, confidential, and trusted advice for company directors across the UK.