Can creditors chase me for unpaid debt after my company has been struck off?
I am being chased by a debt recovery company regarding cheques issued while my limited company was still trading last year. The company experienced severe financial problems and was eventually dissolved earlier this year. However, the debt collection agency claim that as a former director I am personally responsible for the debt as the limited company no longer exists and due to me issuing cheques knowing they would not be honoured.
The collection agency say I owe a total of £11,000, but that I could settle for £5,000 for a one-off payment now. They say that no accounts have been filed for two years and that I traded illegally and did not adhere to my duties as a limited company director.
What are my options as a former director? I have checked the original documentation and I can see that I did not sign a personal guarantee for this debt, so am I responsible for paying it now the limited company has been dissolved? My accountant assures me I'm not liable, but would like a second opinion.
Received a Bounce Back Loan?
Don't Worry - There are thousands of other company directors going through the same process. No matter what position you are in and need looking for options, speak to a member of the Real Business Rescue team. It's Free & Confidential.
The team are available now -  0800 644 6080
Answer
If the cheques which bounced were company cheques as opposed to those issued by you personally then it is very unlikely that you are personally liable for the debt despite what the collection agency may say.
The important thing to remember is that as the director of a limited company you are afforded the protection of limited liability. This means that the company and its finances are completely separate from your own personal financial affairs. The debts of the company belong to the company, and should the company be liquidated then payment of any outstanding debts can be made following the sale of its assets. Should this not be enough to cover the amount outstanding, then any remaining debt is deemed uncollectable.
Unless a director has signed a personal guarantee, he or she cannot and will not be expected to make up the shortfall and pay off this debt on behalf of their failed company.
It is because of instances like this where opting for a formal liquidation procedure can be much more preferable than choosing to dissolve a company using a DS01 form. In the case of an outstanding creditor continuing to harass you personally, you would be able to simply direct them to the insolvency practitioner who handled your case. They would be able to show that the company was closed down, its assets liquidated, and proceeds subsequently distributed in the correct manner according to the Insolvency Act 1986.
As your company was dissolved, your creditors may suspect that there were assets in the company which would have paid the debt off and may look to recover this. However, as the limited company has already been dissolved it is not be possible for it to be wound up and placed into formal liquidation unless it is first restored to the register of companies. This is a costly and lengthy process and it is highly unlikely that a creditor would take this type of action unless they were looking to recover a significant sum and had categorical proof that the dissolved company had a high level of assets prior to its dissolution.
It is possible that if the company were restored to the Companies House register and a liquidator appointed that action could be taken against you by the liquidator if fraud or acts of misfeasance were suspected.
In view of the sum claimed and the costs of restoring and then winding up a company I think it is extremely unlikely that any action will be taken against you personally and suggest you make a complaint to the collection agency's regulator on the basis they are making unwarranted demands with no legal basis which amount to harassment.
Contact the RBR Team Today
---
Free download
Free Insolvency Report
Claim Your Free Business Review
All UK sectors are experiencing specific challenges at present, particularly in light of the Covid-19 pandemic. Find out how your sector is performing here.
Simply search your Limited Company Name or Company Number
Please select your company from the list below:
We will also check if you're eligible for Director Redundancy
Next Steps
We provide free confidential advice with absolutely no obligation.
Our expert and non-judgemental team are ready to assist directors and stakeholders today.
Free Business Review
---
Claim your Free Business Review to understand what options are available to you.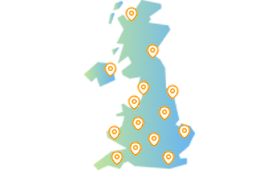 Office Locator
---
Find your nearest office - we have more than 100 across the UK. Remote Video Meetings are also available.
Contact Us Today
---
Free, confidential, and trusted advice for company directors across the UK.