What are the responsibilities of limited company directors and shareholders?
Company directors are responsible for managing the daily operations of a limited company, and shareholders buy shares in a limited company to fund the business. In most limited companies, the same individual is often a director and shareholder, although this is not a requirement.
Understanding the roles of directors and shareholders
Directors and shareholders of limited companies hold fundamental roles and responsibilities, both day-to-day and in the longer-term life of a business, but these responsibilities differ broadly and can sometimes be misunderstood.
So what are the main differences between directors and shareholders? What are their duties, and how do they impact on the company?
Take Our Free 60 Second Test
Get an instant understanding of your:
Debt and Asset Position
Formal Insolvency Options
Next steps
Plus much more ...
Start The 60 Second Test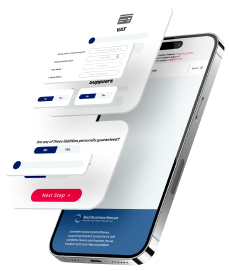 Director and shareholder duties
What are the duties of limited company directors?
When taking on the office, limited company directors agree to seven statutory duties. These are based around promoting the success of the company, adhering to the Articles of Association that lay down how the company will be run, and exercising 'reasonable skill, care, and diligence' in their activities and dealings as a director.
Additionally, directors must not be swayed by other people's judgement, and have to be careful to avoid conflicts of interest, or at least to be open about/declare them if they do occur.
Directors can demonstrate they've fulfilled their statutory duties by keeping careful records of why certain decisions were made, the preceding thought processes and reasoning, and this is typically done via official board meeting notes.
Board meeting minutes must be retained for a minimum of 10 years, and help to protect directors from accusations of wrongdoing by shareholders, creditors, or official bodies such as HMRC.
UK's number one for director advice
We handle more corporate insolvency appointments than any other UK firm; demonstrating our commitment to helping directors and business owners in financial distress.
The team are available now -  0800 644 6080
60 Second Test Find Your Nearest Office
Do shareholders have any specific duties?
Shareholders have the duty to vote on and pass resolutions in general meetings. These can be ordinary resolutions or special resolutions. Ordinary resolutions include approving the annual accounts and sanctioning the appointment or removal of a director, whereas special resolutions might include making amendments to the company's Articles of Association or voluntarily winding up the company.
Resolutions are typically voted on by a show of hands, or sometimes a poll vote, which takes into account the number/value of shares held by individual shareholders.
Can't pay CBILS or Bounce Back Loan?
Don't worry - there are thousands of other company directors in the same position. If you are struggling to keep up with your Covid loan repayments, speak to a member of the Real Business Rescue team to discuss your options. It's Free & Confidential.
The team are available now -  0800 644 6080
The impact of directors and shareholders on a limited company
There must be at least one shareholder for a limited company to exist, and one person can be both sole director and shareholder. Shareholders purchase shares in a limited company, and the funds are used for financing.
There's no upper limit on the number of shareholders a company can have, and directors might choose to sell more shares to raise funds at some point. When a shareholder buys shares, they might be afforded rights such as being able to vote on certain company matters, or the receipt of dividends when the company makes a profit.
They also serve as a 'check' on the actions of directors, and can express their worries or concerns – if they're aware that a director has a conflict of interest that's not been declared, for example.
Shareholders have no input in how the company is run on a day-to-day basis, however, and under normal circumstances can't influence decisions unless they're also a director of the company.
Directors' knowledge of the company's financial and operational status should be up-to-date, whereas shareholders are only able to view the company's annual accounts when they become publicly available.
The main difference between limited company directors and shareholders is that, although their roles and responsibilities can intersect at times, directors manage the company and shareholders own it.
Need to speak to someone?
If your company is struggling with unmanageable debts, squeezed cash flow, or an uncertain future, you are far from alone. We speak to company directors just like you every single day, and we are here to give you the help and advice you need.
Call our team today on 0800 644 6080
If you would like more information on the differences between directors and shareholders, please contact one of our experts at Real Business Rescue. We'll explain your duties and responsibilities in these roles, and how they might impact on the success of the company. Working from an extensive network of offices around the country, we can offer you a same-day consultation free-of-charge.
Real Business Rescue are here to help
Still unsure whether liquidation is right for your company? Don't worry, the experts at Real Business Rescue are here to help. Our licensed insolvency practitioners will take the time to understand the problems your company is facing before recommending the best course of action going forward based on your own unique circumstances.
UK's Largest Liquidators
100+ Offices Nationwide
100% Confidential Advice
Supported 25,000+ Directors
Meet The Team
Team of Qualified Experts
Trusted team of experts on hand to assist
Meet The Team
Looking for immediate support?
Complete the below to get in touch
Free 60 Second Test
For Ltd Company Directors
Get An Instant Understanding Of Your:
Debt and Asset Position
Director and Liability Review
Next Steps
Plus much more ...
Real Business Rescue Recommended
Next Steps
We provide free confidential advice with absolutely no obligation.
Our expert and non-judgemental team are ready to assist directors and stakeholders today.
60 Second Test
---
Understand your company's position and learn more about the options available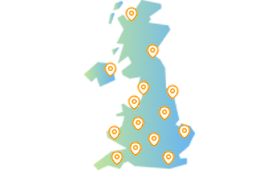 Office Locator
---
Find your nearest office - we have more than 100 across the UK. Remote Video Meetings are also available.
Contact Us Today
---
Free, confidential, and trusted advice for company directors across the UK.