Can you cancel a commercial property lease?
When you are tied into a commercial lease you want to leave, you will either need to wait until you can trigger a break clause, or else enter into negotiations with your landlord to see if they would be amenable to allowing you to leave early. You may be able to increase your chances of this if you have a potential replacement tenant lined up, or if the market has changed considerably since you signed the lease and the landlord could potentially earn more by readvertising for a new tenant.
How to get out of a commercial lease early
There are a number of reasons why you might want to exit a lease early. Perhaps the premises are no longer suitable for your growing business, or the company is struggling financially and you need a lease with better terms.
Whatever the reason, getting out of a lease is not easy – it all depends on the terms and conditions you have agreed to. It may be worthwhile speaking with your landlord if you have been a reliable tenant, and feel they may be sympathetic to your situation, otherwise there are other ways in which you may be able to move on.
Take Our Free 60 Second Test
Get an instant understanding of your:
Debt and Asset Position
Formal Insolvency Options
Next steps
Plus much more ...
Start The 60 Second Test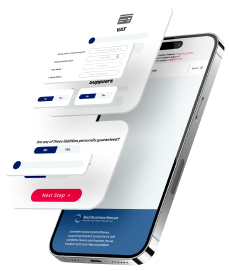 A legal break in the lease
Some leases include a 'break clause' which offers both tenant and landlord the opportunity to end a lease after a pre-defined period of time. You need to check whether one is included in your commercial lease, and if it is, adhere closely to the terms and conditions as regards notifying your landlord.
You may be required to provide a few months' notice in writing, for example, or there may be a specific address at which the landlord should be notified. Failing to meet these clause requirements could invalidate your lease exit, and ruin the plans to move on.
Negotiating a lease exit
If no break clause has been included, your landlord may be open to negotiations for an early exit. This should provide a clean break as far as your liabilities were concerned, but you would need to obtain professional advice to confirm without doubt that you had no further legal obligations to the landlord.
Surrendering your lease early could mean a large financial outlay, which you would need to compare with the financial cost of remaining in the premises. The landlord would expect you to consider the existing market conditions when making a proposal to terminate the lease, but would not be obliged to agree to any figure offered.
UK's number one for director advice
We handle more corporate insolvency appointments than any other UK firm; demonstrating our commitment to helping directors and business owners in financial distress.
The team are available now -  0800 644 6080
60 Second Test Find Your Nearest Office
Potential cost of early exit
Along with the cost of lease termination, you would need to pay for professional advice, both for yourself and probably for your landlord. Solicitors would be involved, and potentially a conveyancer, so the longer it takes to negotiate a deal the more expensive it will be.   
If the business is struggling and you can demonstrate the company's inability to keep up rental payments in the long-term, your landlord may decide they would be better off accepting your proposal. They may even decide to reduce your rent, but are under no specific obligation to do so.
Assigning a commercial lease
If there is no break clause, and the landlord is not interested in surrendering the lease, you may be able to assign it to a third party. You would need to find a new tenant yourself – one that meets the requirements of the landlord, whose consent will most likely be needed before the lease assignment can go ahead. 
It is common for a landlord to check certain details regarding any new tenant, including their:
Financial status (via their business accounts)
References
Proposed use of the premises
Likelihood of requesting alterations to the building
Can't pay CBILS or Bounce Back Loan?
Don't worry - there are thousands of other company directors in the same position. If you are struggling to keep up with your Covid loan repayments, speak to a member of the Real Business Rescue team to discuss your options. It's Free & Confidential.
The team are available now -  0800 644 6080
Personal guarantees
Commercial tenants assigning a lease in this way are often required to provide personal guarantees for future tenants' payments, or at least those of the next tenant, so this may place your own funds at risk.
Assuming the new tenant is also a limited company, its directors may also be required to provide personal guarantees to the landlord. Assigning a lease does allow you to move on to other premises, but liabilities may remain if you have provided such a guarantee.
Sub-letting a lease
If there is a clause that allows you to sub-let your premises, this can be beneficial in that incoming rental payments from the new tenant will cover your own obligations, although you may not be able to charge more than your own rent.
The terms and conditions of the sub-lease are likely to be similar to your own, or the 'head-lease,' but you take on greater responsibility in managing the premises and are likely to be the first point-of-call to answer any queries or concerns of the sub-tenant.
Need to speak to someone?
If your company is struggling with unmanageable debts, squeezed cash flow, or an uncertain future, you are far from alone. We speak to company directors just like you every single day, and we are here to give you the help and advice you need.
Call our team today on 0800 644 6080
Your costs in sub-letting can include paying for professional advisors for your landlord, yourself, and the new tenant, and also the marketing expenses in finding a new tenant.
Shorter leases are generally easier to exit than a long lease. For further information on this potentially complex topic, call our experts at Real Business Rescue. We will provide reliable, professional advice on how to proceed if you need to exit a commercial lease early, and can offer a free same-day appointment at one of our offices. 
Real Business Rescue are here to help
Still unsure whether liquidation is right for your company? Don't worry, the experts at Real Business Rescue are here to help. Our licensed insolvency practitioners will take the time to understand the problems your company is facing before recommending the best course of action going forward based on your own unique circumstances.
UK's Largest Liquidators
100+ Offices Nationwide
100% Confidential Advice
Supported 25,000+ Directors
Meet The Team
Team of Qualified Experts
Trusted team of experts on hand to assist
Meet The Team
Looking for immediate support?
Complete the below to get in touch
Free 60 Second Test
For Ltd Company Directors
Get An Instant Understanding Of Your:
Debt and Asset Position
Director and Liability Review
Next Steps
Plus much more ...
Real Business Rescue Recommended
Next Steps
We provide free confidential advice with absolutely no obligation.
Our expert and non-judgemental team are ready to assist directors and stakeholders today.
60 Second Test
---
Understand your company's position and learn more about the options available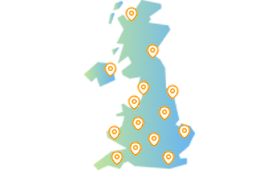 Office Locator
---
Find your nearest office - we have more than 100 across the UK. Remote Video Meetings are also available.
Contact Us Today
---
Free, confidential, and trusted advice for company directors across the UK.