Advice for company directors if your limited company bank account is frozen
There are many reasons why your company bank account may be frozen, from trading while insolvent, to receiving a winding up petition. To unfreeze your company bank account and continue paying creditors, including staff and suppliers, you will need to seek a validation order with the help of a licensed insolvency practitioner.
60 Second Test Find Your Nearest Office
What to do when your bank account has been frozen
Are you a director of a limited company that has been served a winding up petition? If so, the following information is a must read!
Received a Bounce Back Loan?
Don't Worry - There are thousands of other company directors going through the same process. No matter what position you are in and need looking for options, speak to a member of the Real Business Rescue team. It's Free & Confidential.
The team are available now -  0800 644 6080
So many directors have come to us over the years in a state of shock because Government has found them personally liable for company debts. They don't understand why or how this could happen because the underlying purpose of forming a limited company was to mitigate personal liability.
Under normal circumstances this is all well and good, but when a company is trading insolvent, the rules change literally overnight! The law states that directors should stay on top of their company's finances and at the very first warning that the business has 'no reasonable prospect' of paying debts, the company should cease trading.
Should a director fail to stop all trading at the first warning signs of insolvency he/she can (and will) be held personally liable. This means that all or part of any debts incurred during the period of trading insolvent may be assessed personally to the director or directors held responsible. As bills remain unpaid, one or more creditors will most likely petition to have the company wound up.
Now then, when the winding up petition (WUP) is published in the Gazette, banks immediately freeze bank accounts. Bankers know that any trade during this period can be considered null and void which would leave them (the bank) holding the proverbial bag. The bank would need to make good any of these debts the company cannot pay upon liquidation.
A limited company having its bank account frozen will effectively force the business to cease trading. There will be no money to pay suppliers and of course no money to pay workers. Directors of a limited company with a frozen bank account would need to pay, out of their own pocket, any monies needed to maintain a status quo during the period of challenging the petition if they should decide to fight it.
There are ways to ask the court to unfreeze accounts but the process is costly and quite involved. In the meantime, directors must continue paying out of pocket any expenses such as legal fees and court costs. A validation order would be needed to free up money to continue paying creditors, employees and the costs of fighting a winding up petition.
As you can see, there is a huge impact on directors of a limited company once bank accounts are frozen. It costs money to unfreeze those accounts but company money is unavailable. Rather than wait until your accounts are frozen, seek help at the first signs of insolvency.
Whether you are the director of a company whose accounts are already frozen or a director of a company trading insolvent, contact us without delay. The insolvency specialists at Real Business Rescue can offer solutions to help you avoid being would up and liquidated.
Need to speak to someone?
If your company is struggling with unmanageable debts, squeezed cash flow, or an uncertain future, you are far from alone. We speak to company directors just like you every single day, and we are here to give you the help and advice you need.
Call our team today on 0800 644 6080
As a director, you do not want to personally pay for debts incurred by a limited company. A limited company frozen bank account can be dealt with and we have successfully managed this time and time again. For help, advice and real business rescue solutions call us today.
Contact the RBR Team Today
---
Free download
Free Insolvency Report
Claim Your Free Business Review
All UK sectors are experiencing specific challenges at present, particularly in light of the Covid-19 pandemic. Find out how your sector is performing here.
Simply search your Limited Company Name or Company Number
Please select your company from the list below:
We will also check if you're eligible for Director Redundancy
Next Steps
We provide free confidential advice with absolutely no obligation.
Our expert and non-judgemental team are ready to assist directors and stakeholders today.
Free Business Review
---
Claim your Free Business Review to understand what options are available to you.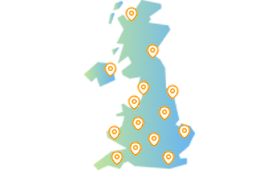 Office Locator
---
Find your nearest office - we have more than 100 across the UK. Remote Video Meetings are also available.
Contact Us Today
---
Free, confidential, and trusted advice for company directors across the UK.