What happens when a director cannot afford to pay their personal tax?
With the 31st January deadline for filing your Self Assessment tax return online fast approaching, now is the time to start considering what lays on the other side of submission. For example, what happens if you are unable to pay your personal tax?
Received a Bounce Back Loan?
Don't Worry - There are thousands of other company directors going through the same process. No matter what position you are in and need looking for options, speak to a member of the Real Business Rescue team. It's Free & Confidential.
The team are available now -  0800 644 6080
As a company director you will need to complete a Self Assessment tax return, unless you are the director of a not-for-profit organisation from which you received no remuneration. This is alongside submitting your company accounts and a Self Assessment corporation tax return for the company. Your personal tax bill will be based on income from all sources, including any income received from the company – although if you pay tax and National Insurance via the company payroll, you will not be liable for further tax upon this income. Personal tax may also be calculated upon any benefits that you receive from the company (although again, if this is already paid via payroll this will not be duplicated) and if you are a higher rate taxpayer an extra percentage of tax (but not National Insurance) may be due from any dividends received.
Once you have received your personal tax calculation, issues can arise if you are unable to pay the amount due. However it is not always the case for immediate despair, in some cases it may be possible to enter into negotiations with HMRC to undertake a Time to Pay arrangement. These arrangements are negotiated on a case by case basis, but often comprise an agreed schedule of payments that will clear the debt over a set period of time. This settlement period is usually between six and 12 months; however under some exceptional circumstances this can be increased. In the majority of cases monthly payments will be made via Direct Debit though it is sometimes also possible to negotiate a short period of payment deferral at the start of the arrangement.
Time to Pay arrangements, however, are not a guaranteed solution to your tax debt issues and will only be granted on HMRC's discretion. HMRC must believe that you have both the will and the means to make the payments, including for any other tax that may become due during the Time to Pay payment period. You must also enter into an agreement to keep HMRC abreast of any changes to your financial situation that could result in the ability to make increased payments or pay off the debt early. HMRC also reserves the right to withdraw the arrangement at any time if they believe that is has been entered into deceitfully or will not result in a satisfactory solution.
It is also worth noting that interest will be charged on any outstanding taxed owed, even if it is being paid within a Time to Pay arrangement. Exact rates vary but generally follow base rate fluctuations and tend to be in line with the average UK rate for borrowing. However, entering into the arrangement will negate the imposition of late payment penalties; three of which can be imposed throughout the year following the underpayment, and which are charged at 5% of the total unpaid taxed owed.
In some cases a Time to Pay arrangement will not be granted by HMRC. So what are the options then? If deemed necessary, HMRC can then take a number of enforcement actions including; collecting outstanding tax payments via your earnings or pension, engaging debt collection agencies to act on their behalf, authorising bailiffs to seize and sell assets, imposing court judgements against you or declaring you bankrupt.
Need to speak to someone?
If your company is struggling with unmanageable debts, squeezed cash flow, or an uncertain future, you are far from alone. We speak to company directors just like you every single day, and we are here to give you the help and advice you need.
Call our team today on 0800 644 6080
But don't panic; the most important consideration when confronted with a tax payment shortfall is to face the problem and to seek help. In any case where money may be owed to HMRC, it is advisable to engage the services of an experienced business rescue agency. Real Business Rescue has extensive experience in negotiating with HMRC to provide practical solutions to tax arrears. Entering into the fray alone can be baffling and overwhelming, whereas our expert team fully understands the issues at hand, knows the potential pitfalls and can expertly negotiate on your behalf.
Contact the RBR Team Today
---
Free download
Free Insolvency Report
Claim Your Free Business Review
All UK sectors are experiencing specific challenges at present, particularly in light of the Covid-19 pandemic. Find out how your sector is performing here.
Simply search your Limited Company Name or Company Number
Please select your company from the list below:
We will also check if you're eligible for Director Redundancy
Next Steps
We provide free confidential advice with absolutely no obligation.
Our expert and non-judgemental team are ready to assist directors and stakeholders today.
Free Business Review
---
Claim your Free Business Review to understand what options are available to you.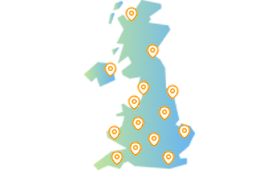 Office Locator
---
Find your nearest office - we have more than 100 across the UK. Remote Video Meetings are also available.
Contact Us Today
---
Free, confidential, and trusted advice for company directors across the UK.