What are the benefits of self-employment vs employment?
The main benefits of self-employment are the greater control and flexibility over your working schedule you will have in comparison to traditional employment. You may also feel a greater sense of satisfaction and fulfilment in your job knowing you are working for your own business.
Top 10 Benefits of Being Your Own Boss in Comparison to Employment
Although most people with "regular" jobs are curious about what it would be like to be their own boss, any reasonable person would have to admit that self-employment is likely to come with significant challenges. Not everyone has "what it takes" to launch and operate successful business, but if you feel that you are creative, persistent, and resourceful enough to make a comfortable living as the director of your own company, then consider the following 10 advantages that being your own boss could offer in comparison to employment:
1. Greater Control
As a self-employed business owner you'll have the freedom to make executive decisions that will affect the future of not only your company but also your family and career in the long-term. As an employee  you can only exercise control within the boundaries of your job description.
Take Our Free 60 Second Test
Get an instant understanding of your:
Debt and Asset Position
Formal Insolvency Options
Next steps
Plus much more ...
Start The 60 Second Test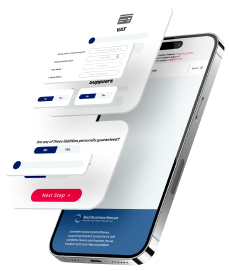 2. Flexible Work Hours
One of the most appealing types of control that an entrepreneur has is the ability to choose when they want to work. With that said, working inconsistent hours and failing to commit to a set work schedule is a sure way to hinder the success of your business. Be realistic and don't give yourself too many vacations or progress will certainly suffer. Keep in mind that balancing work and life is an essential aspect of succeeding as a business owner.
3. Open-Ended Career Progression
As an employee you have limited opportunities to get promoted to more lucrative positions. Pay raises are typically few and far in between, and when they do come they are relatively nominal. On the other hand, as a self-employed individual your income potential is limited only by your own willpower and proficiency. You can also use the accolades you've obtained as the manager/CEO of your own company to secure similar job positions for larger companies in the future if that is the path you choose to pursue.
UK's number one for director advice
We handle more corporate insolvency appointments than any other UK firm; demonstrating our commitment to helping directors and business owners in financial distress.
The team are available now -  0800 644 6080
60 Second Test Find Your Nearest Office
4. Greater Sense of Satisfaction
When you do a good job as an employee you may be rewarded with something like an "employee of the month" certificate, a small pay raise that only slightly increases your hourly wage, or maybe even just a simple "pat on the back" acknowledgement given by superiors during a company meeting. On the other hand, when you consistently perform well as a self-employed business owner your entire company reaps the benefits, your income gradually increases, and as a result you feel a much greater sense of satisfaction and fulfilment.
5. Diverse Learning Experience
During your journey as a budding businessman you'll learn invaluable lessons about accounting, micro-management, consumer psychology, increasing productivity, conducting professional correspondence, and countless other topics related to business management. This knowledge will prove to be useful regardless of whether you choose to start working for another company again or take the more entrepreneurial route of founding additional startups.
6. Forming Positive Habits and Attributes
Every self-employed person has to develop certain habits and tendencies if they want to generate enough income to keep up with personal and corporate financial obligations. As your own boss you are the only person standing in the way of your own success. People who own and operate businesses for long periods of time tend to develop attributes like punctuality, diplomacy, reliability, diligence, and frugality. As an employee of another company you simply don't have the burden of responsibility that a self-employed person does, so you're never pushed to adopt such traits.
Can't pay CBILS or Bounce Back Loan?
Don't worry - there are thousands of other company directors in the same position. If you are struggling to keep up with your Covid loan repayments, speak to a member of the Real Business Rescue team to discuss your options. It's Free & Confidential.
The team are available now -  0800 644 6080
7. Enhanced Business Networking
Unless you are employed in an advertising, marketing, or public relations position for another company, chances are you'll do more networking as the owner of your own business. To effectively promote and operate your company you'll probably have to communicate and conduct transactions with people in related industries on a regular basis. Therefore, you'll likely have more chances to meet other business owners and managers, so available networking opportunities become more abundant.
8. Higher Motivation and Morale
When you show up for work everyday and perform designated tasks in exchange for a preset salary or wage things can become a bit mundane, whereas the degree of spontaneity involved in operating a  business independently tends to allow for much more excitement and enthusiasm. They also tend to be more confident and have a higher overall morale due to their financial independence.
Need to speak to someone?
If your company is struggling with unmanageable debts, squeezed cash flow, or an uncertain future, you are far from alone. We speak to company directors just like you every single day, and we are here to give you the help and advice you need.
Call our team today on 0800 644 6080
9. Employment Protection
Whether you sell product or services, one fact remains a constant truth – as long as your company stays in business, as the owner/director you'll always have a job. The same can't be said for an employee, who may or may not be working for their current employer from one year to the next. Even if your company starts to experience hardships and income decreases, as a self-employ individual you'll still have the ability to initiate a recovery and take matters into your own hands.
10. The Ability to Retire Sooner
Last but certainly not least, self-employment retirement plans let you save more towards your retirement because you can make higher annual contributions towards your solo 401(k) account than you could with a retirement account provided by an employer (which would have more restrictive maximum contribution limits). In addition to letting you contribute more towards your retirement account each year, self-employment also gives you more opportunities to generate the type of money needed to fund an early retirement.
Real Business Rescue are here to help
Still unsure whether liquidation is right for your company? Don't worry, the experts at Real Business Rescue are here to help. Our licensed insolvency practitioners will take the time to understand the problems your company is facing before recommending the best course of action going forward based on your own unique circumstances.
UK's Largest Liquidators
100+ Offices Nationwide
100% Confidential Advice
Supported 25,000+ Directors
Meet The Team
Team of Qualified Experts
Trusted team of experts on hand to assist
Meet The Team
Looking for immediate support?
Complete the below to get in touch
Free 60 Second Test
For Ltd Company Directors
Get An Instant Understanding Of Your:
Debt and Asset Position
Director and Liability Review
Next Steps
Plus much more ...
Real Business Rescue Recommended
Next Steps
We provide free confidential advice with absolutely no obligation.
Our expert and non-judgemental team are ready to assist directors and stakeholders today.
60 Second Test
---
Understand your company's position and learn more about the options available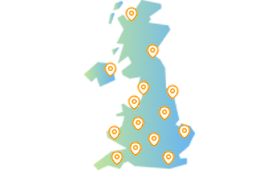 Office Locator
---
Find your nearest office - we have more than 100 across the UK. Remote Video Meetings are also available.
Contact Us Today
---
Free, confidential, and trusted advice for company directors across the UK.