Tips on Being a Great Company Director and Run a Business Successfully
Acting as the director of a growing company can be a challenging and often stressful task that requires the willingness to continually improve. Most owners and directors have to endure dozens upon dozens of failures before they finally get into a routine of productivity and proficiency that breeds profitability.

Between keeping up with deadlines, managing finances, and satisfying your creditors, suppliers, employees, and clients, the hassle can be too much to bare for many inexperienced businessmen, especially without proper guidance and preparation. Fortunately, it is never too late to begin forming positive habits and educating yourself about the most important aspects of driving business progression. Here are the top 7 tips to help you become a great company director and run your business successfully: 
1. Learn Advanced Budgeting and Accounting Tactics
Effective cashflow management and planning can prevent a lot of the problems company directors face in the long-term. Setting predefined spending limits in every area of operation will ensure that the business has enough funds to pay its bills and invest in ideal opportunities as they come along. Learn to use spreadsheet templates and research the fundamental principles of accounting and budgeting to prevent financial troubles.

The key to avoiding insolvency is to limit the outflow and maximise the inflow of cash on an ongoing basis. You should be adequately prepared to cover every essential expense and still have a decent margin for error in case unexpected expenses arise. All income and expenditure should be recorded and analysed to aid in the development of budget revisions. 
Received a Bounce Back Loan?
Don't Worry - There are thousands of other company directors going through the same process. No matter what position you are in and need looking for options, speak to a member of the Real Business Rescue team. It's Free & Confidential.
The team are available now -  0800 644 6080
2. Focus on Building Employee Morale and Client Relationships
Keeping your employees motivated and inspired, while also maintaining high customer satisfaction and client retention rates, should be at the top of your list of priorities. Consider these tips: 
Look for ways to offer rewards and incentives for commendable employee performance.


Give your most loyal clients access to bulk discounts and promotional offers that will make them feel appreciated.


Actively monitor the output and actions of each employee and don't hesitate to provide your input to help them strengthen skills in areas that they're lacking in.


Encourage clients to provide their feedback and send out frequent follow-up emails and phone calls. 
3. Practice Proactive and Effective Outreach Methods
Most successful businesses have one thing in common – they all utilise effective methods for generating and converting leads. Without the ability to tap into a decent share of the market your company will inevitably fail to keep up with the competition.

Therefore, as a director it is your duty to ensure that aggressive advertising is a top priority at all times. Start with online methods like content development/distribution, search engine optimisation, and pay-per-click (PPC). Once these efforts have helped you spread brand awareness and increase sales you can then move on to more costly offline methods like radio, newspaper, television, and billboard ads. 
4. Stay in Good Standing with Creditors and Suppliers
Protecting your company's credit rating should be a top priority at all times. If you anticipate that the business will be unable to meet minimum monthly repayment requirements, it would be wise to take a proactive approach and begin engaging in negotiations as soon as possible. Being honest and upfront is always better than avoiding the situation, as eventually poor credit could cause you to lose the ability to obtain additional financing and this could significantly hinder your company's progression in the long-term.

Likewise, it is important to keep suppliers motivated by paying them on time and entering into purchase agreements whenever possible. Offer bonuses to suppliers that exceed expectations as incentive for them to continue performing well for your business. Building stability and consistency in every aspect of operation will keep unexpected obstacles and monetary struggles to a minimum.  
5. Hold Frequent Meetings and Set Operational Goals
Actively supervise employees on an individual basis and motivate them to boost their productivity by creating agendas and checklists. Hold small meetings to discuss pertinent issues and encourage employees to provide their input during group brainstorming sessions. Involving your associates in the management of the business will increase morale and help the company perform collectively as a unit, rather than each person working without a broader idea of what the business is trying to accomplish. Offer incentives and rewards to employees that are able to meet predetermined milestones. 
6. Sharpen Your Communication and Negotiation Skills
The first attribute prospective clients and customers will notice is your ability to communicate with them in a professional manner. You should be able to accurately and effectively address client concerns and make them feel assured that your company is actively accommodating their needs and preferences.

Likewise, you should be able to negotiate bulk discounts, purchase agreements, contract terms, and other arrangements in a proficient and cordial manner. Go above and beyond to ensure that your business is providing a better value than the competition and you'll never have a problem soliciting and retaining clients. 
Need to speak to someone?
If your company is struggling with unmanageable debts, squeezed cash flow, or an uncertain future, you are far from alone. We speak to company directors just like you every single day, and we are here to give you the help and advice you need.
Call our team today on 0800 644 6080
7. Invest in Products and Services That Will Increase Your Bottom Line
Finally, don't be afraid to try out products and services that may boost profits. However, be cautious to avoid overspending and never commit to large purchases or investments until you're sure that they will provide a decent ROI. Any additions that will motivate your customers to spend more money with your business are worth consideration. For example, you could add a third-party shopping cart to your website to utilise upselling features at checkout, which may motivate customers to purchase additional related items based on previous reviews. Any investment that reduces operating costs or increases outreach efficiency and sales volume is worth a portion of your budget.
Contact the RBR Team Today
---
Free download
Free Insolvency Report
Claim Your Free Business Review
All UK sectors are experiencing specific challenges at present, particularly in light of the Covid-19 pandemic. Find out how your sector is performing here.
Simply search your Limited Company Name or Company Number
Please select your company from the list below:
We will also check if you're eligible for Director Redundancy
Next Steps
We provide free confidential advice with absolutely no obligation.
Our expert and non-judgemental team are ready to assist directors and stakeholders today.
Free Business Review
---
Claim your Free Business Review to understand what options are available to you.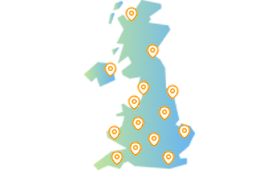 Office Locator
---
Find your nearest office - we have more than 100 across the UK. Remote Video Meetings are also available.
Contact Us Today
---
Free, confidential, and trusted advice for company directors across the UK.