What are conflicts of interests and how can these affect your company?
The Companies Act, 2006, states that directors must avoid conflicts of interest and always promote the success of their company, but it can sometimes be difficult to separate business from personal interests.
Failing to do so carries heavy penalties for directors, however, and if you foresee a conflict of interest arising or know one already exists, it's vital that you declare it to avoid serious repercussions.
It's possible to demonstrate your awareness of a conflict of interest and act with integrity until the issue can be resolved, or you obtain authorisation from the board to carry on. But what types of conflict of interest typically arise for company directors, and how should they be handled?
Received a Bounce Back Loan?
Don't Worry - There are thousands of other company directors going through the same process. No matter what position you are in and need looking for options, speak to a member of the Real Business Rescue team. It's Free & Confidential.
The team are available now -  0800 644 6080
Situational and transactional conflicts of interest
When identifying whether you might have a conflict of interest you need to factor in your family and extended family's actions and personal situations, as they are also covered by the laws.
There are two potential types of conflict of interest – situational and transactional. So how might these appear in practice? Here are some examples:
Situational conflicts of interest could include:
You or a member of your family being director of a competitor business
Becoming a Trustee of your company's pension scheme
Transactional conflicts of interest might include:
Selling a property to the company, in which you have a personal interest
You or a member of your family becoming a supplier or customer of your own company
Disclosing and dealing with conflicts of interest
Your company's Articles of Association lay down various aspects of how the company must be run, and may also detail what to do in the event of a conflict of interest. Other directors typically meet to discuss and vote on whether a conflict exists, and determine whether the director has breached any of their statutory duties.
Directors also have the right to authorise the matter but the director in question, and any other directors who are conflicted, aren't allowed to participate in the discussions, voting, or authorisation process.
Additionally, it's possible for shareholders to authorise a conflict by passing an ordinary resolution, so declaring a conflict doesn't necessarily mean you'll have to step down as a director or face sanctions.
Proper records should be kept of the disclosure of your potential conflict of interest, the board meeting, and the result of any voting, making sure the reasons why the conflict has been authorised are noted.
What are direct and indirect conflicts of interest?
Transactional and situational conflicts of interest can be either direct or indirect. If they're direct it means that only the director is involved, but indirect conflicts of interest involve the director's family or 'connected persons.'
Additionally, these conflicts may be 'actual,' i.e. they're already in existence, or 'potential,' and may materialise in the future or under certain conditions. Conflicts of interest are clearly a complex issue, so what are the potential ramifications for directors who fail to disclose the situation or transaction in question?
Need to speak to someone?
If your company is struggling with unmanageable debts, squeezed cash flow, or an uncertain future, you are far from alone. We speak to company directors just like you every single day, and we are here to give you the help and advice you need.
Call our team today on 0800 644 6080
Consequences of failing to disclose a conflict of interest
Deliberately failing to disclose a conflict of interest, whatever its type, is a serious breach of director duties and could result in criminal prosecution. Directors must take responsibility for their own legal compliance in this respect, and cannot pass responsibility to the company.
So how can you identify whether a conflict of interest might arise in the future, or already exists? Here are a few areas to consider:
Whether involvement with another company might affect your ability to use independent judgement in a business decision or situation
If you're involved in another company in any capacity, do they compete in the same market or do the two company's products or services overlap in any way?
Is a family member involved with a company that supplies or is a customer of your company?
If you're concerned about an actual or potential conflict of interest, our experts at Real Business Rescue can help. We'll establish whether a conflict exists, and provide guidance on how to proceed. Please call one of the team to arrange a free same-day meeting – we work from an extensive network of offices around the UK.
Contact the RBR Team Today
---
Free download
Free Insolvency Report
Claim Your Free Business Review
All UK sectors are experiencing specific challenges at present, particularly in light of the Covid-19 pandemic. Find out how your sector is performing here.
Simply search your Limited Company Name or Company Number
Please select your company from the list below:
We will also check if you're eligible for Director Redundancy
Next Steps
We provide free confidential advice with absolutely no obligation.
Our expert and non-judgemental team are ready to assist directors and stakeholders today.
Free Business Review
---
Claim your Free Business Review to understand what options are available to you.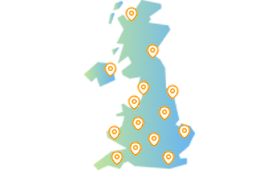 Office Locator
---
Find your nearest office - we have more than 100 across the UK. Remote Video Meetings are also available.
Contact Us Today
---
Free, confidential, and trusted advice for company directors across the UK.