What is a Phoenix Company? Are there consequences for directors?
Phoenix company fraud occurs when the directors of an insolvent company, or one that's approaching insolvency, deliberately prevent the company's creditors receiving payment for monies owed.
It's a situation that can cause severe financial distress for the individual creditors and trade creditors involved, and an issue to which HMRC pays close attention. Insolvency laws in the UK state that when a company enters insolvency its directors must place the interests of creditors first to minimise their losses, and phoenix company fraud goes directly against this law.
To confuse the issue a little, the term 'phoenix company' is also commonly associated with a legitimate insolvency process called pre pack administration, which requires the appointment of a licensed insolvency practitioner (IP).
Although at face value the scenario seems to be similar, under the right circumstances pre pack administration can provide the highest returns for creditors when compared with other processes.
Received a Bounce Back Loan?
Don't Worry - There are thousands of other company directors going through the same process. No matter what position you are in and need looking for options, speak to a member of the Real Business Rescue team. It's Free & Confidential.
The team are available now -  0800 644 6080
What is a phoenix company?
A phoenix company is one that literally 'rises from the ashes' of another company, when existing directors buy the underlying assets. As we mentioned earlier the term can be used to describe a new company that emerges during pre pack administration – a procedure that often saves jobs and prevents other businesses suffering the common 'ripple effect' of insolvency.
In this process, once a buyer has been identified, a licensed insolvency practitioner is appointed who must be able to prove that 'pre pack' provides the best return for creditors. Pre pack administration is governed by strict rules and regulations designed to prevent the deliberate avoidance of a company's obligations to its creditors – in other words, phoenix company fraud.
How does phoenix company fraud occur?
Phoenix company fraud occurs when existing directors transfer the underlying assets of their struggling company below market value, as the company approaches insolvency or when it has become insolvent.
The directors set up a similar type of business, termed a 'newco,' disregarding the debts of the old company and their responsibilities to its creditors. As a result, creditors of the former company typically receive little or no return - their debts are written off, and the potential for a knock-on effect of financial distress to other companies arises.
Some directors avoid their responsibilities by continually starting new companies in this way, moving on from struggling businesses without paying their creditors. So what are the ramifications for directors found guilty of phoenix company fraud?
Consequences of phoenix company fraud for directors
Under UK insolvency and company law, phoenix company fraud is an extremely serious matter and directors face severe consequences if found guilty. These could include:
Prison sentence
Company fraud is a criminal matter and directors face a prison sentence if found guilty, potentially in addition to other penalties.
Personal liability for company debt
Directors may be held personally liable for some or all of the company's debts – depending on an individual's financial circumstances, therefore, the threat of personal bankruptcy arises.  
Director disqualification
Under the Company Directors Disqualification Act, 1986, directors may be disqualified for a period of 2-15 years by order of the court. This means they're banned from the office of director of UK companies and companies overseas that have links with the UK, and cannot be involved in setting up, marketing, or running a company.
Need to speak to someone?
If your company is struggling with unmanageable debts, squeezed cash flow, or an uncertain future, you are far from alone. We speak to company directors just like you every single day, and we are here to give you the help and advice you need.
Call our team today on 0800 644 6080
If you're worried about phoenix company fraud, or would like to find out more about this complex area of business, Real Business Rescue can help. We're a major part of Begbies Traynor Group, the UK's largest professional services consultancy. Please call one of our licensed insolvency practitioners to arrange a free same-day consultation – we operate from 100+ offices nationwide.
Contact the RBR Team Today
---
Free download
Free Insolvency Report
Claim Your Free Business Review
All UK sectors are experiencing specific challenges at present, particularly in light of the Covid-19 pandemic. Find out how your sector is performing here.
Simply search your Limited Company Name or Company Number
Please select your company from the list below:
We will also check if you're eligible for Director Redundancy
Next Steps
We provide free confidential advice with absolutely no obligation.
Our expert and non-judgemental team are ready to assist directors and stakeholders today.
Free Business Review
---
Claim your Free Business Review to understand what options are available to you.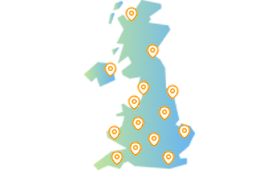 Office Locator
---
Find your nearest office - we have more than 100 across the UK. Remote Video Meetings are also available.
Contact Us Today
---
Free, confidential, and trusted advice for company directors across the UK.