What you need to know about Retention of Title
When a business supplies goods to customers on credit, it's a possibility that payment won't be received as agreed. This situation poses a considerable risk for suppliers, but most specifically if their customer declines to the extent of insolvency.  
If liquidation is the only option for their customer, the supplier becomes an unsecured creditor and takes their place at the bottom of the payment 'hierarchy.' This introduces further issues, with the strong possibility of being able to secure little or no return.
There is a way of mitigating this risk, however, and that is by including a retention of title (ROT) clause within a contract of sale. It's crucial to obtain professional guidance when drafting a clause of this type, as retention of title is a complex area, made more complicated by the many possible scenarios that could occur.
Received a Bounce Back Loan?
Don't Worry - There are thousands of other company directors going through the same process. No matter what position you are in and need looking for options, speak to a member of the Real Business Rescue team. It's Free & Confidential.
The team are available now -  0800 644 6080
What is a retention of title clause?
A straightforward retention of title clause within a contract of sale essentially means that ownership remains with the supplier, until full payment for the goods has been received. There are also a number of other ROT clauses which may be used under the appropriate circumstances.
If the clause is clearly defined, and the contract signed by both parties, it may be used as documentary proof that title should remain with the supplier, who can put their case to the appointed liquidator and enforce the clause accordingly. 
What is the purpose of a retention of title agreement?
Insolvency is an all too credible threat for many businesses, but for suppliers, the insolvency of a major customer poses a significant threat to their ongoing survival. Suppliers can use retention of title clauses to limit their chances of not being paid for goods delivered, but the wording needs to be clear and unambiguous.
The customer should be made aware of any retention of title clause before, or when a contract is agreed, in order for it to be enforceable. It's advisable to include these clauses in the overall terms and conditions of trade, rather than an invoice.
If they were to be used within an invoice, the customer would need to sign it prior to delivery of the goods - the signature then denoting acceptance of the terms by the purchaser.
Different types of retention of title clause
'Simple' ROT clause
This is a basic retention of title clause that states title to specific goods is retained by the supplier until payment has been received in full.
'All monies' clause
A valid 'all monies' clause is more expansive, and allows for retention of title until all monies due from the debtor are paid to the supplier. This contrasts with the order-by-order basis of a simple retention of title clause. An 'all monies' clause is often included separately, but in addition to, a 'simple' retention of title clause within a contract. 
'Proceeds of sale' clause
This type of ROT clause addresses the problem of goods having already been sold on, and may entitle the original supplier to the proceeds of sale.
'Mixed goods' clause
If the goods supplied were used in the manufacturing process, and mixed with other goods, a 'mixed goods' clause may allow the supplier to claim right of ownership over the original raw materials. This can be a problematic situation depending on whether the goods can be separated without causing damage to the third party goods.
Are there any potential limitations on the effectiveness of ROT clauses in commercial law?
Normal course of trade - If the supplier is aware their goods will be used in the buyer's 'normal course of business,' and naturally sold on before payment has been made, then an ROT clause may well be ineffective.  
Perishable goods - Perishable goods are, by their very nature, going to make an ROT clause unenforceable. 
Balance on the purchaser's account - Only goods delivered after the date on which there is a nil or credit balance on the buyer's account, are eligible for retention of title. 
Company in administration - If the buyer has entered administration, unless expressly permitted by the administrator or by court order, a supplier will not be able to enforce a retention of title clause due to the moratorium period that protects insolvent companies from legal action.  
Need to speak to someone?
If your company is struggling with unmanageable debts, squeezed cash flow, or an uncertain future, you are far from alone. We speak to company directors just like you every single day, and we are here to give you the help and advice you need.
Call our team today on 0800 644 6080
Enforcing a retention of title clause
To prevent the liquidation of goods included in a retention of title clause, the Official Receiver or appointed insolvency practitioner should be notified as soon as possible of its existence.
The office-holder may ask the supplier to complete a retention of title questionnaire in order to give them a better understanding of the situation, and establish whether the clause meets the necessary requirements. The supplier will also need to provide documentary evidence to support their claim letter.
Ongoing developments in retention of title case law means that suppliers should regularly evaluate ROT clauses, and their likely effectiveness in each instance. Our experts at Real Business Rescue can help in this respect by providing professional advice on whether a clause has been correctly drafted, and the likelihood of its successful enforcement in commercial law.
Real Business Rescue is a major part of Begbies Traynor Group. We are experts in retention of title issues, and have extensive experience of dealing with retention of title claims and disputes. Call one of the team to arrange a free same-day consultation.
Contact the RBR Team Today
---
Free download
Free Insolvency Report
Claim Your Free Business Review
All UK sectors are experiencing specific challenges at present, particularly in light of the Covid-19 pandemic. Find out how your sector is performing here.
Simply search your Limited Company Name or Company Number
Please select your company from the list below:
We will also check if you're eligible for Director Redundancy
Next Steps
We provide free confidential advice with absolutely no obligation.
Our expert and non-judgemental team are ready to assist directors and stakeholders today.
Free Business Review
---
Claim your Free Business Review to understand what options are available to you.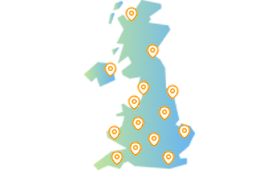 Office Locator
---
Find your nearest office - we have more than 100 across the UK. Remote Video Meetings are also available.
Contact Us Today
---
Free, confidential, and trusted advice for company directors across the UK.