What are the different ways of closing a business?
There are many reasons why you might want to close down your business. Perhaps you are retiring and there is nobody else to take over, or maybe closure is being forced upon you by a creditor who is trying to recover their debt.
In general terms much depends on whether the company is solvent, i.e. if it can pay its bills within the following 12 months. Should the company be insolvent, you should take into account the circumstances surrounding the insolvency, and the potential risk of becoming personally liable for the company's debt as a director.
Received a Bounce Back Loan?
Don't Worry - There are thousands of other company directors going through the same process. No matter what position you are in and need looking for options, speak to a member of the Real Business Rescue team. It's Free & Confidential.
The team are available now -  0800 644 6080
Company dissolution
Company dissolution is the most straightforward and cost-efficient method of closing down a solvent company, but directors must follow strict guidelines prior to closure. These include paying all creditors in full, notifying HMRC, closing business bank accounts, and submitting final accounts.
The company must also cease trading for three months prior to closure, and must not change its name during this time. When all the necessary requirements have been met, the company will be struck off the register at Companies House, and cease to exist.
Members' Voluntary Liquidation (MVL)
Also known as a solvent liquidation, an MVL requires the involvement of a licensed insolvency practitioner (IP). For this reason, it is more expensive than company dissolution. Members Voluntary Liquidations are often used when a business has run its course, and is no longer required.
Because the director(s) must sign a declaration of solvency, the IP's involvement provides reassurance that the company can, in fact, pay its bills within the 12 month period required, and that all statutory obligations are being met.
Creditors' Voluntary Liquidation (CVL)
Creditors' Voluntary Liquidations can be instigated by the directors of a failing company, which can be useful if they fear accusations of wrongful trading. In this case, the company will be insolvent and have little chance of rescue or recovery.
Directors must place the interests of creditors ahead of their own, and those of the shareholders, in an insolvent liquidation. Although the liquidator will investigate the directors' actions leading up to the insolvency, they are less likely to face accusations because they have acted decisively to minimise creditor losses.
Compulsory liquidation
When a creditor takes legal action against a company in the form of a winding-up petition, it is usually the case that compulsory liquidation follows. The end-result is that the company closes down, and is struck off the register of companies.
Any business assets are sold for the benefit of creditors, and again directors will be investigated for instances of wrongdoing or fraudulent activity which if proven, could result in disqualification.
Dormant companies
It is possible to make a company 'dormant' rather than closing it down completely, which can be a good choice for directors unsure of whether the business might be used again in the future.
It is a cheaper option than closing down a company and then opening another later on, but there are several ongoing statutory requirements for directors to meet when making their company dormant.
These include submitting 'dormant accounts' to Companies House each year, and filing a company tax return with HMRC. The company remains on the register at Companies House.
Need to speak to someone?
If your company is struggling with unmanageable debts, squeezed cash flow, or an uncertain future, you are far from alone. We speak to company directors just like you every single day, and we are here to give you the help and advice you need.
Call our team today on 0800 644 6080
Pre pack administration
A pre pack administration can be an option for some insolvent companies, and results in the closure of the failing company. Underlying business assets are sold to a third party or trade buyer, or in some cases the existing directors, who must purchase the assets using their own personal funds.
The sale of the business is processed quickly in order to preserve its value, and to minimise the adverse publicity which could affect sales. Some jobs may be saved using this insolvency procedure, and it offers directors the chance to start afresh as long as it can be proven that pre pack offers the best return for creditors.
If you need to know more about closing down your company, Real Business Rescue can provide professional advice and support. 
Contact the RBR Team Today
---
Free download
Free Insolvency Report
Claim Your Free Business Review
All UK sectors are experiencing specific challenges at present, particularly in light of the Covid-19 pandemic. Find out how your sector is performing here.
Simply search your Limited Company Name or Company Number
Please select your company from the list below:
We will also check if you're eligible for Director Redundancy
Next Steps
We provide free confidential advice with absolutely no obligation.
Our expert and non-judgemental team are ready to assist directors and stakeholders today.
Free Business Review
---
Claim your Free Business Review to understand what options are available to you.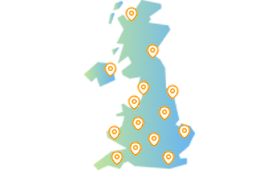 Office Locator
---
Find your nearest office - we have more than 100 across the UK. Remote Video Meetings are also available.
Contact Us Today
---
Free, confidential, and trusted advice for company directors across the UK.