What is an Independent Bank Review (IBR)?
An Independent Bank Review (IBR) may be requested by a lending bank if a company is showing signs of insolvency. An IBR is generally carried out by the bank's own firm of accountants, and a company director will get a call saying that their business account is under review.
The basic premise of a bank review is to establish the measures needed for the lender to either secure or recover their money. That may be by requesting additional security on the borrowing, asking the directors for an input of capital, or in the worst case scenario placing the company in Receivership.
Received a Bounce Back Loan?
Don't Worry - There are thousands of other company directors going through the same process. No matter what position you are in and need looking for options, speak to a member of the Real Business Rescue team. It's Free & Confidential.
The team are available now -  0800 644 6080
Reasons for an Independent Bank Review
Being in breach of the terms of a bank covenant may lead to an Independent Bank Review, or if the bank suspects that a breach is likely in the near future. The lender will want to find out more detail about the company's financial stability before deciding how to proceed.
There may be a number of reasons why a company reaches this position. Perhaps ongoing cash flow problems have led to the bank lending limit being exceeded on a regular basis, or they may have not provided financial reports and statements requested by the bank.  
Other common causes are failing to make loan repayments on time, or a feeling of unease by the bank that levels of security on the loan may be too low.
The main concern for the lender prior to the IBR is the safety of their money, and the information gleaned from the review helps them decide on the best course of action to take.
What does an Independent Bank Review entail?
The investigating team may look at the following areas:
Levels and frequency of excess borrowing
Security attached to the loan(s) and whether it is sufficient given the lender's concerns
How consistently the company collects monies owed to them
If the company has kept the bank informed when requested, in terms of providing reports and up-to-date information on their financial position
What are the possible ramifications on completion of an Independent Bank Review?
At the end of the review, the bank's accountants will provide a report containing a number of recommendations.
These may include:
Obtaining personal guarantees from the company directors for existing or future borrowing. If the company then defaults, each director becomes personally liable for company debts.
In addition to providing personal guarantees, directors may also be asked to contribute capital to reduce loan amounts.
Directors may be required to supply the bank with new, detailed plans for repaying the loan, as well as providing regular ongoing financial reports.
The use of asset-based finance such as invoice discounting could be proposed to encourage prompt collection of monies, and to stabilise company cash flow.
There may be a way to move forward if the accountants recommend some or all of the steps mentioned above. Alternatively, the team may suggest further investigations via a comprehensive review of the business as a whole.
This type of investigation is similar in nature to the due diligence process, which in essence means that a high level of detail is required.
The investigating team generally look at the following business areas during a full business review:
Cash flow projections
Profit estimations
The existing financial situation
Trading history and current market position
Current and planned business, sales and marketing strategies
Management operations and systems
On detailed examination of the company as a whole, the lender will then be able to decide whether or not the business is viable or if they should place the company into Receivership.
If the news is good and there's a chance that the business can be saved, one of the benefits of an Independent Bank Review is that trust will be restored between the bank and its borrower.    
An IBR may result in the restructuring of a company, potentially involving the sale of underutilised assets, outsourcing of some business areas such as payroll or accounting, plus potential renegotiation of payment terms.
Need to speak to someone?
If your company is struggling with unmanageable debts, squeezed cash flow, or an uncertain future, you are far from alone. We speak to company directors just like you every single day, and we are here to give you the help and advice you need.
Call our team today on 0800 644 6080
To sum up
An Independent Bank Review and/or full business review may take just a few days, or up to several weeks to complete. The timescale depends on the complexity of the situation, but the end-result will be an objective assessment of the current and future viability/financial position of the business.
This benefits the directors of the company as well as the lender, as they can use a bank review to help develop plans that will cement their relationship, allay fears, and convince the bank of their future viability.
It's important to understand what company directors face with a forthcoming IBR. Although the business will derive some benefit from it, directors may choose to hire their own representative to guide them through the process and help to ease communications with the lender.
Contact the RBR Team Today
---
Free download
Free Insolvency Report
Claim Your Free Business Review
All UK sectors are experiencing specific challenges at present, particularly in light of the Covid-19 pandemic. Find out how your sector is performing here.
Simply search your Limited Company Name or Company Number
Please select your company from the list below:
We will also check if you're eligible for Director Redundancy
Next Steps
We provide free confidential advice with absolutely no obligation.
Our expert and non-judgemental team are ready to assist directors and stakeholders today.
Free Business Review
---
Claim your Free Business Review to understand what options are available to you.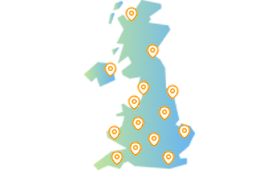 Office Locator
---
Find your nearest office - we have more than 100 across the UK. Remote Video Meetings are also available.
Contact Us Today
---
Free, confidential, and trusted advice for company directors across the UK.