What is a bad business debt?
A bad debt in business is money which is owed to your company which is unlikely to be paid and therefore needs to be written off in the company's accounting books. Frequent bad debt can have disastrous consequences for the company's cash flow, therefore you should ensure your collection processes are set up in a way which mitigates the possibility and frequency of bad debt.
60 Second Test Find Your Nearest Office
What is a bad business debt and how can I avoid them?
If your business incurs a bad debt it means one of your customers hasn't paid for the service or product provided, and you're unable to collect the money. Essentially, this sum is lost and needs to be written off in your books.
Failing to deal with frequent or high levels of bad debt can cause your business to decline, and suggests changes need to be made to credit control and credit management procedures.
Received a Bounce Back Loan?
Don't Worry - There are thousands of other company directors going through the same process. No matter what position you are in and need looking for options, speak to a member of the Real Business Rescue team. It's Free & Confidential.
The team are available now -  0800 644 6080
How bad debt can affect your business
Bad debts can adversely affect your business in a number of ways, including:
Reducing the amount of cash available to run the business day-to-day
Compromising your ability to pay your own creditors
Conveying a business image of disarray or disorganisation to the business community in general, but in particular to your staff and customers
Negatively affecting plans for growth
Introducing the threat of insolvency if bad debt levels are high
There are certain actions you can take to prevent bad debt in your business, however, so where is the best place to start?
How to avoid bad business debt
It's possible to reduce the risk of bad debt by setting up effective policies and procedures around credit management, and making sure strong internal control systems are in place. This applies to taking on new customers as well as with regard to your existing customer base.
Credit check new customers
Assessing the creditworthiness of new customers before you offer any credit is an important part of the process, and you can carry out credit checks online. You should also ask for trade or bank references from new customers. Credit checking existing customers is also a good idea given their financial position could change quickly, and you won't necessarily be aware.
Set realistic credit limits
Setting a reasonable credit limit for new customers minimises losses through bad debt. Credit limits can always be increased when a new customer demonstrates their reliability, and you're happy to extend their terms.
State your terms and conditions clearly on business documentation
Clearly stating your terms and conditions for trading, including when invoices become due and the fact that you'll charge interest on late payments if necessary, establishes firm boundaries for business. These terms and conditions should be advertised on your website, and included on all relevant documentation.
Send invoices quickly
Make sure to send invoices out as soon as you've delivered the service or product, and also check the address you're using is correct. Invoicing only at the end of a month introduces a delay that takes away the urgency of payment and could influence debtors to either pay late or not at all.
Find out whether customers operate a monthly payment run
By aligning the dispatch of invoices with a customer's payment schedule – maybe they make creditor payments on a certain date each month – you can improve your chances of being paid without issue.
Chase payment immediately a debt is overdue
Chasing overdue payments straight away and relentlessly following up with written reminders, emails, and phone calls, shows your determination to collect your company's debts. It sends a strong signal to debtors, and as part of a defined credit control system, can considerably lower your overall risk of incurring bad debt.
Need to speak to someone?
If your company is struggling with unmanageable debts, squeezed cash flow, or an uncertain future, you are far from alone. We speak to company directors just like you every single day, and we are here to give you the help and advice you need.
Call our team today on 0800 644 6080
Follow up with phone calls to a specified contact
Rather than simply sending reminder after reminder through the post or via email, find out the best contact in your debtor's business and try to deal with them. It becomes a more personal process and you can sometimes find out if your debtor's financial situation has declined by talking to a member of staff. Maybe they're struggling to pay all their creditors, for example, and you can take action such as reducing their credit limit to prevent further bad debts.
If you would like more information on bad debts in your business, Real Business Rescue can help. We are insolvency experts and will provide the guidance that helps you avoid incurring debts of this type. Call one of our expert team to arrange a free consultation
Contact the RBR Team Today
---
Free download
Free Insolvency Report
Claim Your Free Business Review
All UK sectors are experiencing specific challenges at present, particularly in light of the Covid-19 pandemic. Find out how your sector is performing here.
Simply search your Limited Company Name or Company Number
Please select your company from the list below:
We will also check if you're eligible for Director Redundancy
Next Steps
We provide free confidential advice with absolutely no obligation.
Our expert and non-judgemental team are ready to assist directors and stakeholders today.
Free Business Review
---
Claim your Free Business Review to understand what options are available to you.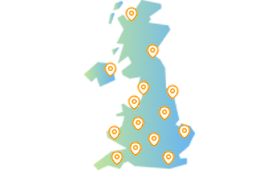 Office Locator
---
Find your nearest office - we have more than 100 across the UK. Remote Video Meetings are also available.
Contact Us Today
---
Free, confidential, and trusted advice for company directors across the UK.