When should I contact an insolvency practitioner?
If your company is experiencing financial issues, or you foresee problems in the near future, you will probably know that you should contact an insolvency practitioner. What you may not be clear on, however, is when you should make this call. Should you wait until things get to a point where your company needs to be liquidated? Or is it wise to get a professional involved at the early stages?
You may be concerned about contacting an insolvency practitioner if you know you are not yet ready to close your company. In fact sometimes the best time to liquidate isn't 'as soon as possible', but rather at a specific time in the future when you know a large job or contract will be fulfilled – ensuring your company is in an optimal position to realise funds for creditors and to meet any other liabilities. Perhaps you know a contract is coming to an end and is unlikely to be renewed; or maybe you are in negotiations to secure funding or investment in your company, but need advice on how you should proceed if this does not happen.
Timing the liquidation right could make a huge difference to yourself as director, your employees, and also your creditors. However, while the date of liquidation may be able to be strategically timed; taking professional advice from an insolvency practitioner is something which cannot be delayed.
It is never too early to take advice. Regardless of whether you are planning ahead for liquidation, or if you want to throw everything possible at rescuing your company, taking timely advice is vital. Swift action can be the difference between a positive outcome and having to close your company for good.
Received a Bounce Back Loan?
Don't Worry - There are thousands of other company directors going through the same process. No matter what position you are in and need looking for options, speak to a member of the Real Business Rescue team. It's Free & Confidential.
The team are available now -  0800 644 6080
Remember your obligations as a director
As a director of a limited company you have certain obligations, particularly when the business is threatened with insolvency. You need to exercise caution in these circumstances and remember that one of your duties as a company director is to place the interests of your creditors above those of the company's shareholders as soon as you know the business is insolvent. In some cases this can mean trading on if this is likely to put you in a better financial position, thereby allowing more funds to be distributed amongst your creditors. However, you should be extremely careful and ensure you do not take out any more credit or do anything to worsen the position of your creditors. Continuing to trade while insolvent is extremely risky; you should consult an insolvency practitioner once you know your company is insolvent and discuss your next steps.
How an insolvency practitioner can help
By consulting an insolvency practitioner they will be able to advise you on the most opportune time to wind down your company; one which works on both a personal level for you while also maximising the availability of funds for your creditors. Furthermore by enlisting the help of a licensed insolvency practitioner you are protecting yourself from any claims of wrongful trading or misfeasance. The act of engaging with an insolvency practitioner demonstrates your commitment to ensuring your creditors are prioritised and the negative impact on them minimised.
What an insolvency practitioner can do
An insolvency practitioner will be able to talk you through the options open to you and your company depending on its financial position and viability to continue trading. These options may include:
Need to speak to someone?
If your company is struggling with unmanageable debts, squeezed cash flow, or an uncertain future, you are far from alone. We speak to company directors just like you every single day, and we are here to give you the help and advice you need.
Call our team today on 0800 644 6080
How Real Business Rescue can help
Real Business Rescue's team of licensed insolvency practitioners can give you the help and advice you need regardless of your business's current situation. We can explore a range of rescue and recovery options all designed to get your business back on a stable financial footing. Should the company's financial issues have taken it beyond the possibility of rescue, we are able to handle the liquidation from start to finish. Contact our experts today to arrange a free no-obligation consultation at any one of our 100+ offices.
Contact the RBR Team Today
---
Free download
Free Insolvency Report
Claim Your Free Business Review
All UK sectors are experiencing specific challenges at present, particularly in light of the Covid-19 pandemic. Find out how your sector is performing here.
Simply search your Limited Company Name or Company Number
Please select your company from the list below:
We will also check if you're eligible for Director Redundancy
Next Steps
We provide free confidential advice with absolutely no obligation.
Our expert and non-judgemental team are ready to assist directors and stakeholders today.
Free Business Review
---
Claim your Free Business Review to understand what options are available to you.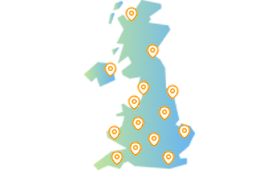 Office Locator
---
Find your nearest office - we have more than 100 across the UK. Remote Video Meetings are also available.
Contact Us Today
---
Free, confidential, and trusted advice for company directors across the UK.