What support is available if my company can't pay creditors?
If you can't afford to pay creditors, seek immediate advice from a licensed insolvency practitioner to negotiate an affordable payment plan with creditors through a Company Voluntary Arrangement (CVA). Alternative options include commercial finance, company administration or company liquidation if your business is beyond rescue.
60 Second Test Find Your Nearest Office
When your company can't afford to pay its creditors what are your options?
"My business is heavily indebted and I simply can't afford to pay creditors. I don't want to go out of business, but with less than exceptional credit and a mound of debt in front of me I'm not sure if I have any other options?"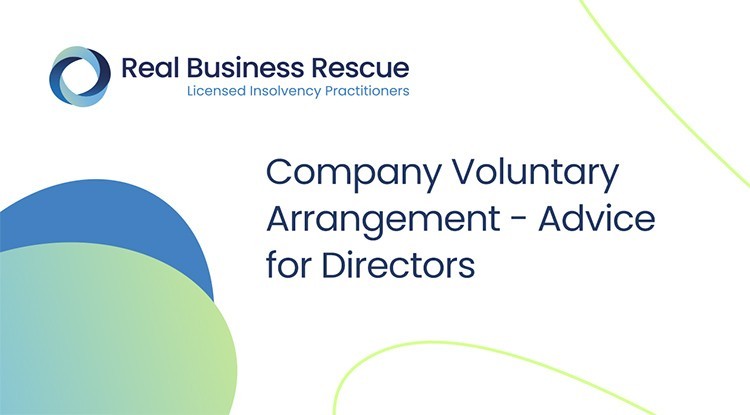 If you feel the business has no prospect of recovery and is heavily indebted then the first thing you need to do is cease trading immediately and notify HMRC and all of your creditors that you have ceased trading. 

If you carry on operating the business after having known that the company was insolvent (unable to pay its bills and with debts that exceed the combined value of all its assets) you could be charged with wrongful trading during the post-liquidation investigation, which will eventually transpire once your creditors take you to Court and forcefully put you out of business through compulsory liquidation.
Received a Bounce Back Loan?
Don't Worry - There are thousands of other company directors going through the same process. No matter what position you are in and need looking for options, speak to a member of the Real Business Rescue team. It's Free & Confidential.
The team are available now -  0800 644 6080
After you have ceased trading here are some of the options you have:
Attempt a CVA - If you'd like to save the business and continue operating as a going concern consider instructing an insolvency practitioner (IP) to propose a CVA on your behalf. If approved this agreement would give you revised repayment terms and satisfy creditors to allow your company the time it needs to recover. A CVA will offer a much higher chance of acceptance than informal negotiations conducted via telephone or email correspondence.
Enter Into Administration - If creditors are already threatening to put you out of business your best course of action may be to enter into administration voluntarily in order to protect your company from being subjected to any legal action being taken by creditors. 

In other words, once the Court grants an administration order none of your creditors would be able to put you out of business, and during the time the order is in effect an insolvency practitioner would serve as the interim CEO of your company operating with the goal of facilitating a recovery and reducing debts as much as possible.
Seek Financing – Even if your company has poor credit it may be able to use assets as collateral to obtain a secured loan, but keep in mind if you defaulted on such a loan then the property or assets you used as collateral would then be seized by the creditor and you could be put out of business, so this is a rather risky option. 

If you have clients that have a reliable payment history with you then you could consider using invoice discounting or factoring to get a cash advance on your unpaid invoices.
If you feel that the business does not have a prospect of recovery and it is not insolvent (it is able to pay its bills on time and has assets valuable enough to cover all debts if sold) then here are some of the options you have:
Pre-pack Administration - Sometimes administration is carried out not with the goal of facilitating a recovery per se, but with the aim of pre-arranging the sale of a company's assets to some of its directors or a third party. An insolvency practitioner would first have to analyse your case to determine whether a pre-pack would be a legal and ethical option, and if so, your directors would be able to purchase some of your company's assets or asset classes at market value using their own personal funds provided this results in the best overall value for creditors. 

These assets could then be instantly transferred to a brand new company, commonly referred to as a Phoenix company because it essentially rises from the ashes of the previous company. 
Voluntary Liquidation - If you don't want to purchase any of the company's assets and you'd just like to concede to creditor pressures while also minimising the chances of being accused of wrongful or fraudulent trading, initiating a creditors' voluntary liquidation (CVL) would be ideal. In a CVL you would appoint an IP as liquidator and the appointed liquidator would then hold a creditor' meeting before commencing the sale of assets.
Compulsory Liquidation – Finally, this is not an ideal option but it is the cheapest. You could wait on creditors to take you to Court to recover their debts through a compulsory liquidation. However, this may increase the chances of you being held liable for company debts or facing penalties such as directors' disqualification as a consequence of your failure to take charge of the situation and act as a competent and careful director should have done. 
Need to speak to someone?
If your company is struggling with unmanageable debts, squeezed cash flow, or an uncertain future, you are far from alone. We speak to company directors just like you every single day, and we are here to give you the help and advice you need.
Call our team today on 0800 644 6080
When you can't afford to keep up with financial obligations, operating a business can be extremely stressful. As insolvency practitioners we're trained and certified to alleviate that stress by giving you quality guidance that is accurate and honest. 

We're legally obligated to recommend the best course of action for your company, and our advice has been trusted by thousands of company directors in the UK. Ask us any question.
Contact the RBR Team Today
---
Free download
Free Insolvency Report
Claim Your Free Business Review
All UK sectors are experiencing specific challenges at present, particularly in light of the Covid-19 pandemic. Find out how your sector is performing here.
Simply search your Limited Company Name or Company Number
Please select your company from the list below:
We will also check if you're eligible for Director Redundancy
Next Steps
We provide free confidential advice with absolutely no obligation.
Our expert and non-judgemental team are ready to assist directors and stakeholders today.
Free Business Review
---
Claim your Free Business Review to understand what options are available to you.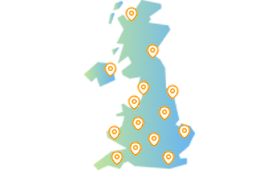 Office Locator
---
Find your nearest office - we have more than 100 across the UK. Remote Video Meetings are also available.
Contact Us Today
---
Free, confidential, and trusted advice for company directors across the UK.