Am I personally liable for my Bounce Back Loan?
Directors are not personally liable for Bounce Back Loans taken out by their company. Instead, the government provided security to the banks in the event of non-repayment of a Bounce Back Loan. The exception to this rule, however, is if you have misused Bounce Back Loan funds; if this is the case, you may be held personally liable for the balance of the loan.
60 Second Test Find Your Nearest Office
As the Covid-19 pandemic threatens to hinder businesses across the country, the government has announced an unprecedented support package to help companies and their shareholders survive these challenging times.
Following widespread criticism of the Coronavirus Business Interruption Loan Scheme (CBILS) which saw a small fraction of applicants successfully secure funding, the government subsequently introduced the Bounce Back Loan Scheme (BBLS) as an alternative.
What are Bounce Back Loans?
As the name suggests, Bounce Back Loans are designed to help Britain's SMEs weather the current government-imposed restrictions on business, and give them the resources to 'bounce back' quickly once trade is permitted to resume.
Aimed at small businesses, the BBLS give companies access to loans worth up to 25% of its turnover, up to a maximum of £50,000. They are provided interest-free for the first 12 months, with a competitive rate of 2.5% levied afterwards and fixed for up to six years. The government provides security for 100% of the loan amount, lowering the risk to lenders.
Chancellor Rishi Sunak, promised the application process would be swift, with companies able to receive funds within 24 hours of applying. However, so far, the loans have failed to live up to these lofty expectations.
Received a Bounce Back Loan?
Don't Worry - There are thousands of other company directors going through the same process. No matter what position you are in and need looking for options, speak to a member of the Real Business Rescue team. It's Free & Confidential.
The team are available now -  0800 644 6080
Struggling to access a Bounce Back Loan?
In spite of the government's assurances of a much smoother application process than that experienced by CBILS applicants, unfortunately the reality has seen many company directors struggle to get a Bounce Back Loan, finding themselves once more locked out of the help on offer.
While over £2bn worth of Bounce Back Loans were secured within the first 24 hours, this represents just 53% of the 130,000 initial applicants.
One of the challenges is that only a small number of banks have been authorised to issue Bounce Back Loans, and those that have are choosing to prioritise their own business customers. This is leaving tens of thousands of small businesses unable to apply for a Bounce Back Loan even if they otherwise meet the lending criteria.
Bounce Back Loans and Personal Guarantees: Understanding your liability
The government is providing 100% security to the banks for loans taken out under the BBLS, however, it is the responsibility of the business to pay back the loan once monthly repayments begin following the initial 12-month grace period.
As the government is providing the banks security for the full loan amount, this means that company directors will not need to provide a personal guarantee to underwrite the borrowing.
Not having to provide a personal guarantee becomes extremely valuable if the company is unable to recover from the impact of Covid-19, finds itself in financial distress at a later date, or goes bust. If the company becomes insolvent and subsequently enters a formal insolvency procedure, such as Creditors' Voluntary Liquidation, then responsibility for repaying the Bounce Back Loan will remain solely with the company and liability cannot and will not be transferred to directors or other shareholders provided they comply with their statutory and fiduciary duties as a director. This means there is no risk to a director's personal assets or individual credit rating should their company not be in a position to repay the loan.
What can you use Bounce Back Loans for?
When it comes to what you can use Bounce Back Loans for, the criteria is pretty broad. The loan must be used in a way which will provide an economic benefit to the business. This could include boosting working capital and improving general cash flow. The loan can be used to pay salaries; however, it cannot be used to increase them, nor can it be used to pay dividends unless there is adequate profit showing on the balance sheet. Bounce Back Loan must not be used for personal purposes.
Understanding Preference Payments
The loan can also be used to refinance existing borrowing, although caution needs to be exercised if you are planning on doing this. Take for example a company which has a significant amount of existing debt which is owed to a variety of creditors. Some of this debt is personally guaranteed, the rest is unsecured.
In this example, if the director chooses to pay off only that debt which is personally guaranteed – and therefore that for which he or she would be personally liable for if the company was to be liquidated – leaving unsecured creditors unpaid, then this is likely to be seen as an act of misfeasance through the making of a 'preference.'
Suspension of wrongful trading
Wrongful trading provisions have been temporarily suspended; however, this is not a get-out-of-jail free card for directors thinking of making a preference payment to minimise their future personal liability.
The current relaxation of wrongful trading rules allows directors to continue trading even if their company is financially distressed and at risk of insolvency, without the threat of becoming personally liable for the business's debts. The ultimate aim is that this should reduce the number of companies heading into liquidation, instead giving viable businesses the chance to trade through the current challenging climate and recover once 'normal' trading conditions return. 
However, while wrongful trading rules may have been momentarily suspended, this does not include the rules surrounding preference payments or misfeasance, both of which still apply. This means that directors could face possible personal liability for repayment of a Bounce Back Loan should this not be used in accordance with the declarations made during the application process, or if directors utilise this borrowing to clear personally guaranteed debt at the expense of other creditors, thereby creating a preference.
If you are considering taking out a Bounce Back Loan, particularly if you are intending to use these funds to pay back existing borrowing, it is important to take advice from a licensed insolvency practitioner beforehand to remove the risk of inadvertently falling foul of the rules surrounding preference payments. You can arrange a consultation with a Real Business Rescue insolvency practitioner by calling the team on 0800 644 6080.
What are the alternatives to a Bounce Back Loan?
If you have been turned down for a Bounce Back Loan, or are struggling to apply for one because of who you bank with then there are options still open to you.
One of these is to hold on and simply wait until either more lenders are accredited to offer these loans, or until existing lenders begin accepting applications from external customers. While this may be possible for some businesses, for many, they simply cannot afford to wait this long to access the funding they need.
With strict restrictions placed on business and physical movement since lockdown measures were introduced in March, companies across the country have been surviving with severely reduced income for many weeks already. This has led to an unparalleled squeeze on cash flow which has brought some companies to the edge of survival. The prospect of having to wait several more weeks before receiving an injection of capital is simply out of the question if the business is to survive. If this is the case you may need to consider other avenues of commercial finance:
CBILS
Just as applicants who have been declined a loan through the Coronavirus Business Interruption Loan Scheme – or CBILS – can apply for a Bounce Back Loan, anyone who has had their Bounce Back Loan application rejected can enquire about funding through CBILS. However, directors should be aware that the eligibility requirements for borrowing through CBILS are more stringent than the BBLS, therefore those who do not qualify for Bounce Back Loans may find they are also turned down for lending through CBILS.
Alternative business finance
If you are in dire need of funding, applying through the BBLS may not get the money into your company quickly enough. If this is the case you can consider alternative channels of business funding which, although may not come with some of the attractive benefits of a Bounce Back Loan, may actually give your business a better chance of survival. While Bounce Back Loans may be extremely competitive on paper, if you cannot get this money into your business in a timely manner, then these benefits become less relevant. Standard commercial loans are offered by both mainstream high street banks as well as more niche lenders and challenger banks, and these may be a way of getting money into your business quickly.
I need funding but I don't want to take out a loan
When obtaining borrowing for your business you should be clear with yourself what the money will be used for. This will not only ensure that you obtain the right amount of funding, but it will also help you select an appropriate type of funding.  
While loans are useful in many instances, some companies may find more benefit in exploring alternative avenues of funding. Companies who have a ledger of invoices which have gone unpaid may be better suited to invoice discounting or invoice factoring, which will give them access to a percentage of the money the company is awaiting. This can help ease money worries now and also in the future, giving an element of certainty to directors and allowing for better cash flow management. This type of funding is extremely flexible and unlike a Bounce Back Loan, it can be turned off once the need for it has passed, rather than the company being tied to the agreement for six years.
Need to speak to someone?
If your company is struggling with unmanageable debts, squeezed cash flow, or an uncertain future, you are far from alone. We speak to company directors just like you every single day, and we are here to give you the help and advice you need.
Call our team today on 0800 644 6080
How a commercial finance expert can help
With a range of products available, and a whole host of lenders all with varying affordability tests, the commercial finance arena can be something of a minefield for those unfamiliar with it. However, it is vital for the long-term financial health of your business that you source appropriate funding which is not only going to meet your immediate needs, but also be sustainable for your company going forwards.
This is where a business finance expert, such as UK Business Finance, could make all the difference.
With years of expertise, coupled with an established network of lenders, they know exactly what lenders are looking for, significantly improving your chances of success. They can quickly narrow down the field leaving only those finance providers who are most likely to lend to your company, and handle the whole process on your behalf. This not only saves time but also cuts out the disappointment and frustration which comes with failed applications.
If you have been declined for a Bounce Back Loan, or feel this is not the most suitable form of funding for you company, contact the team at UK Business Finance who can provide the specialist help and advice you need to fund your business during these challenging times.
Contact the RBR Team Today
---
Free download
Free Insolvency Report
Claim Your Free Business Review
All UK sectors are experiencing specific challenges at present, particularly in light of the Covid-19 pandemic. Find out how your sector is performing here.
Simply search your Limited Company Name or Company Number
Please select your company from the list below:
We will also check if you're eligible for Director Redundancy
Next Steps
We provide free confidential advice with absolutely no obligation.
Our expert and non-judgemental team are ready to assist directors and stakeholders today.
Free Business Review
---
Claim your Free Business Review to understand what options are available to you.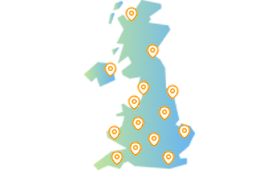 Office Locator
---
Find your nearest office - we have more than 100 across the UK. Remote Video Meetings are also available.
Contact Us Today
---
Free, confidential, and trusted advice for company directors across the UK.