Can a Bounce Back Loan be used to pay company director dividends?
Using a Bounce Back Loan (BBL) to pay dividends is illegal under the Companies Act 2006 if there are insufficient distributable profits to support the payment. If you used the BBL to pay yourself dividends, you may have to pay a HMRC tax charge or face a liquidation investigation into director conduct.
60 Second Test Find Your Nearest Office
Bounce Back Loan to pay dividends allowed?
The Bounce Back Loan Scheme (BBLS) provided the emergency support that businesses needed during the height of the coronavirus pandemic, and many businesses continue to rely on the funds post‐pandemic.
Loans of up to £50,000 (or 25 per cent of business turnover) were available to prevent the collapse of our economy, help businesses carry on in the face of extremely challenging circumstances, and avoid having to close down.
The government directed that these loans must be used for the 'economic benefit' of each business, rather than for the personal purposes of directors and stakeholders. So what does 'economic benefit' mean exactly, and what might happen if you've used your Bounce Back Loan to pay dividends?
Received a Bounce Back Loan?
Don't Worry - There are thousands of other company directors going through the same process. No matter what position you are in and need looking for options, speak to a member of the Real Business Rescue team. It's Free & Confidential.
The team are available now -  0800 644 6080
How can you use your Bounce Back Loan?
The term 'economic benefit' encompasses wide‐ranging costs, but essentially means that the money should be used to support your business' working capital needs and everyday operations. This could include keeping up with staff salaries, for example, supplier bills, utilities, and business taxes.
If you're on the company payroll yourself as well as being a director you can use the loan to pay your 'normal' salary through PAYE, but cannot increase salaries using the funds from your Bounce Back Loan.
Lack of income has been a widespread and significant issue throughout the pandemic, and the scheme allowed Bounce Back Loans to be used to pay regular salaries, but crucially, not to fund dividend payments.
Have you paid dividends using your Bounce Back Loan?
Salaries are paid from working capital, but dividends can only be paid out if there are sufficient distributable profits within the company. These can include retained profits from earlier tax years.
As dividends typically form part of a director's overall remuneration package, you might believe that a Bounce Back Loan could be used to pay dividends. It's important to know, however, that using your company's Bounce Back Loan to pay dividends is illegal under the Companies Act 2006, if there are insufficient distributable profits to support the payment.
What are the implications of paying dividends using your BBL?
If you've already paid out a dividend using your Bounce Back Loan there are various potential ramifications, including:
HMRC tax charge
If monies from a Bounce Back Loan withdrawn by a director create an overdrawn Director's Loan Account (DLA), a tax charge of 32.5% would apply unless the loan was repaid within nine months and one day.
National Crime Agency (NCA)
If your lender becomes aware that the money has been used to pay a dividend, they may report you to the National Crime Agency. Your company accountant may also be obliged to do so under anti‐money laundering regulations.
Need to speak to someone?
If your company is struggling with unmanageable debts, squeezed cash flow, or an uncertain future, you are far from alone. We speak to company directors just like you every single day, and we are here to give you the help and advice you need.
Call our team today on 0800 644 6080
Liquidation investigation
Directors have a fiduciary duty to act in the best interests of their company, and if the company enters liquidation, the office‐holder will investigate how the loan was used. If a dividend has been paid unlawfully using BBL funds, you could face disqualification for up to 15 years, and potentially be held personally liable for some of the business' debts.
The Chancellor was specific when directing that Bounce Back Loan funds should be used only for the economic benefit of the business. If your BBL was used for other purposes, such as to bolster private savings or to pay dividends, it does not meet this key condition and you may face sanctions and/or financial penalties.
For further guidance on Bounce Back Loans, please get in touch with our partner‐led team at Real Business Rescue. We can establish whether the loan has been used in accordance with the regulations, and provide independent advice on what to do next. As we operate a network of offices around the country, we can quickly arrange a free, same‐day consultation with one of our local insolvency practitioners.
Contact the RBR Team Today
---
Free download
Free Insolvency Report
Claim Your Free Business Review
All UK sectors are experiencing specific challenges at present, particularly in light of the Covid-19 pandemic. Find out how your sector is performing here.
Simply search your Limited Company Name or Company Number
Please select your company from the list below:
We will also check if you're eligible for Director Redundancy
Next Steps
We provide free confidential advice with absolutely no obligation.
Our expert and non-judgemental team are ready to assist directors and stakeholders today.
Free Business Review
---
Claim your Free Business Review to understand what options are available to you.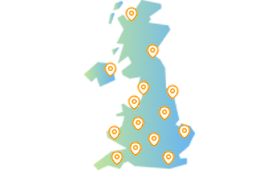 Office Locator
---
Find your nearest office - we have more than 100 across the UK. Remote Video Meetings are also available.
Contact Us Today
---
Free, confidential, and trusted advice for company directors across the UK.