What happens if I cannot repay my Bounce Back Loan?
If you cannot repay your Bounce Back Loan your lending bank may be able to help you spread your repayments over a longer period of time, or give you a short payment holiday to give you some breathing space.
60 Second Test Find Your Nearest Office
Advice for limited companies that can't afford to repay their Covid-19 Bounce Back Loans
In the wake of the Covid-19 pandemic, the government introduced a range of stimulus packages in order to help support limited companies through a time of unprecedented business interruption. With many businesses forced to close their doors - or at least scale back their activities - in order to comply with lockdown measures, many were finding their cash flow reserves were soon running low.
Bounce Back Loans were introduced in March 2020, and were available to all limited companies in the UK. Loans of up to £50,000 could be obtained and, as these loans were fully backed by the government, no personal guarantee had to be given. As an additional incentive, no payments towards these loans were required for the first 12 months, with the government also covering the interest during this time.
While these loans proved to be useful to many during the height of the pandemic, many companies are now faced with having to factor in monthly repayments towards these loans, even though their business may not have fully recovered from the pandemic disruption. So what happens and what are your options if you can't pay back your Bounce Back Loan?
Received a Bounce Back Loan?
Don't Worry - There are thousands of other company directors going through the same process. No matter what position you are in and need looking for options, speak to a member of the Real Business Rescue team. It's Free & Confidential.
The team are available now -  0800 644 6080
What are the Bounce Back Loan repayment terms?
Bounce Back Loans were originally offered over a period of six-years, with the first year being free from repayments. A fixed rate of interest set at 2.5% applies although the government covers the interest and any additional fees for the first 12 months.
Repayment towards a Bounce Back Loan takes the form of a series of equal monthly instalments which are made directly to the lender.
When these loans were originally offered, no one could have predicted that lockdown measures would still be in place more than a year later. This has meant that many businesses who took out a Bounce Back Loan confident in their ability to repay it when the time came, have found that trade simply hasn't returned to pre-pandemic levels as quickly as they initially expected. This has caused huge problems when it comes to repaying this borrowing.
The government recognised the potential problems many businesses would be facing, and as a response, they announced the introduction of the Pay As You Grow (PAYG) scheme during the Winter Economy Plan in September 2020.
What is the Pay As You Grow (PAYG) Bounce Back Loan scheme?
The PAYG amendment, introduced a range of Bounce Back Loan repayment options to make it easier for those companies who envisioned difficulties repaying as planned by allowing them to defer repayments on their Bounce Back Loan. These included:
the ability to defer repayments for a further six months in addition to the 12 months already given as standard. This payment holiday option was originally offered to companies after they had made six monthly repayments, however, it is now open to all businesses from their first repayment. Deferral will mean interest will continue to accrue during the six month payment holiday so this will cost more over the life of the loan.
the option to extend the length of the Bounce Back Loan from six years to ten years. Extending the loan in this way could reduce monthly repayments by almost half, something which could make the difference between a company being able to keep up with the repayments and falling into arrears
the ability to make interest-only payments for six months, a move which could temporarily reduce the monthly repayment burden, yet ensure no additional interest on the loan will be charged
I still can't afford to pay back my Bounce Back Loan - am I personally liable if I default?
If you have explored all the options provided by the Pay As You Grow scheme, including deferral of your Bounce Back Loan repayments, and still don't believe your company is in a position to repay its Bounce Back Loan, you may be worried about how this will affect you personally.
As previously stated, banks were given 100% security for lending through the Bounce Back Loan scheme. This means that you were not required to provide a personal guarantee, and if your company can't pay the Bounce Back Loan, the government will step in and ensure the bank receives payment for the money lent.
Unless you have misused the Bounce Back Loan funds, you will not be held personally responsible for repaying the money owed. It must be stated, however, that your company cannot just declare that it cannot repay the Bounce Back Loan and have it repaid by the government. The government security on the loan will only take effect should your company enter a formal liquidation process.
Just because your company is currently unable to repay its Bounce Back Loan, does not mean that all hope is lost. There are a multitude of ways of turning around a struggling company which may involve creditor negotiations, refinancing, or a complete restructure of its operations.
What are the options for refinancing or restructuring my company?
If your company is struggling to repay its Bounce Back Loan, or you have already defaulted on your repayments, this could hint at wider and deeper financial problems which need to be addressed in order to get your company back on a solid financial footing. There are a range of both formal and informal restructuring options which can help this process if you envisage future problems or have already registered a default on your loan.
If your Bounce Back Loan is one of a number of credit agreements your company has, you can attempt to enter into negotiations with your other creditors to see whether they can offer any flexibility when it comes to your monthly repayments. If you owe money to HMRC, you could consider a Time To Pay (TTP) arrangement, which allows you to repay your tax arrears over a period of up to 12 months. You can open these negotiations yourself, or we can facilitate these discussions on your behalf if you would prefer. Alternatively, a formal process known as a Company Voluntary Arrangement (CVA) is a legally-binding payment plan which can be used to restructure your obligations to creditors.
We can also look at ways of refinancing any existing credit that you have that is not the Bounce Back Loan. Often companies are paying more than they need to in loan and credit card interest, and this can have a catastrophic effect on the overall financial position of the business. We can scour the market for the most cost-effective finance options on the market, and work towards securing borrowing on terms which are both more affordable and also more sustainable.
How to best close my business with an outstanding Bounce Back Loan?
Sometimes a company's problems will have taken it beyond the point of rescue and it unfortunately goes bust. If the company has become insolvent and there is no likelihood of being able to turn the situation around, options for closing the business in a fair, orderly, and legal manner will need to be considered.
Your options for closing an insolvent business are the same whether or not you have an outstanding Bounce Back Loan. It is possible to liquidate a business with a Bounce Back Loan.
The voluntary liquidation of an insolvent company is achieved using a formal insolvency procedure known as a Creditors' Voluntary Liquidation (CVL). A CVL can only be entered into under the guidance of a licensed insolvency practitioner who will oversee the whole process on your company's behalf.
All assets belonging to the company will be identified before being sold for the benefit of outstanding creditors. Once this has been done, the company will be wound up, and its name removed from the register held at Companies House. At this stage, the company will cease to exist as a legal entity. Any debt which remains at this point will be written off unless this has previously been secured with a personal guarantee. As Bounce Back Loans did not require a personal guarantee to be given, directors will not be held liable for the Bounce Back Loan once the company has been liquidated so long as the funds have been used in an appropriate manner.
Can I write off a Bounce Back Loan if I can't pay back?
Bounce Back Loans are underwritten by the government, meaning no personal guarantee had to be given. This means that in the vast majority of cases, a company going into liquidation while holding a Bounce Back Loan will not be responsible for repaying the money owed and instead the outstanding balance will be covered by the government.
However, as part of the liquidation process, the appointed liquidator (or Official Receiver in the case of compulsory liquidation) will assess how the Bounce Back Loan was spent to ensure the funds were not misused. If misuse is suspected, you could be held personally liable for the loan.
Need to speak to someone?
If your company is struggling with unmanageable debts, squeezed cash flow, or an uncertain future, you are far from alone. We speak to company directors just like you every single day, and we are here to give you the help and advice you need.
Call our team today on 0800 644 6080
What is deemed misuse of a Bounce Back Loan?
The criteria around what a Bounce Back Loan could be used for was relatively broad and could be used for a variety of purposes, including to help cash flow, as investment in the business, or providing working capital. The Bounce Back Loan, however, must be used to provide an economic benefit for the business. A Bounce Back Loan was not for personal use.
The Treasury confirmed that a Bounce Back Loan could be paid as a dividend if the business in question has retained profits but is cash poor. However, rules regarding unlawful dividends and insolvent companies still apply. Taking dividends from a company known to be insolvent may need to be paid back if the company enters a formal insolvency process later down the line. If a liquidator feels that excessive dividends played a part in a company going bust, again the use of these funds would be scrutinised and directors could be liable to repay the money. 
If you are worried that you may have misused your Bounce Back Loan, you should seek expert help and advice as a matter of urgency. It is much easier to voluntarily deal with these types of situations while you still can, rather than wait for an investigation to be forced upon you.
A licensed insolvency practitioner will be able to assess the situation for you, explain what a Bounce Back Loan could be used for, and help you understand the options available to you and your company when it comes to your Bounce Back Loan. 
Get free advice with an initial consultation
If you are a limited company director and are worried about how you are going to repay your Covid-19 Bounce Back Loan, or maybe you have already registered a default on your loan, it is vital you seek expert help and advice as soon as possible. The sooner you take action, the more options will be open to you and your company. We can consider your options for both rescuing your company and also for closing it down if you no longer believe it is viable.
Real Business Rescue operate from over 100 offices across the country and offer a free initial consultation to all directors and shareholders. Call our expert team for immediate advice on your Bounce Back Loan today on 0800 644 6080.
Contact the RBR Team Today
---
Free download
Free Insolvency Report
Claim Your Free Business Review
All UK sectors are experiencing specific challenges at present, particularly in light of the Covid-19 pandemic. Find out how your sector is performing here.
Simply search your Limited Company Name or Company Number
Please select your company from the list below:
We will also check if you're eligible for Director Redundancy
Next Steps
We provide free confidential advice with absolutely no obligation.
Our expert and non-judgemental team are ready to assist directors and stakeholders today.
Free Business Review
---
Claim your Free Business Review to understand what options are available to you.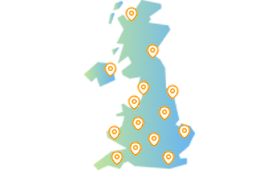 Office Locator
---
Find your nearest office - we have more than 100 across the UK. Remote Video Meetings are also available.
Contact Us Today
---
Free, confidential, and trusted advice for company directors across the UK.