What is deemed Bounce Back Loan fraud?
Understanding Bounce Back Loan (BBL) fraud and BBL misuse
If you used your Covid-19 Bounce Back Loan (BBL) for a purpose other than providing an economic benefit for your business, you may have misused your Bounce Back Loan. Fraudulently using your Bounce Back Loan includes funding personal purchases or transferring it to your personal account rather than taking the salary or divided route. It is also possible to be guilty of fraudulently obtaining a Bounce Back Loan if you overstated your turnover or took out a loan for a company incorporated after 1 March 2020.
Understanding misuse of Bounce Back Loan funds
Bounce Back Loans were made available to all SMEs in the UK across every sector and industry at the height of the Covid-19 pandemic. As different sectors were experiencing different problems at the time, there was no strict criteria on what the Bounce Back Loans could be used for, instead companies were told they could utilise the funds in any way which would provide an economic benefit to the business.
For some this meant using the Bounce Back Loan to improve working capital, modify business operations to allow for trade to continue, or even refinance existing company debt. These are all perfectly legitimate ways of utilising the loan as they all can be seen to provide a benefit for the company and improve its ongoing viability.
Bounce Back Loan funds could also be used to pay staff salaries, including director salaries and dividends, although rules around taking unlawful dividends and ensuring sufficient profits existed in the business, still applied.
Take Our Free 60 Second Test
Get an instant understanding of your:
Debt and Asset Position
Formal Insolvency Options
Next steps
Plus much more ...
Start The 60 Second Test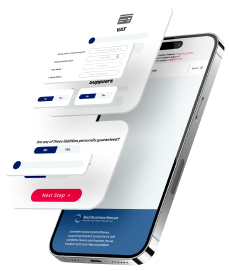 What is Bounce Back Loan misuse or fraud?
Problems surrounding Bounce Back Loan misuse occur, however, when instead of using the Bounce Back Loan to help inject working capital into the business, you have spent the funds on personal purchases, or transferred the money to your personal account without extracting it from the business as a salary or dividend.
It may also be the case that a director obtained a Bounce Back Loan under false pretenses by over inflating their company's turnover, or by applying for a Bounce Back Loan for a company incorporated after 1st March 2020. This would likewise be deemed Bounce Back Loan fraud even if the funds were then spent for legitimate business purposes.
Misusing Bounce Back Loan funds, or falsely obtaining a Bounce Back Loan, is deemed to be fraud and this could have serious repercussions should the business be unable to repay the loan in the future and your company subsequently enters liquidation. If you are found guilty of misusing Bounce Back Loan funds, this could be seen as fraud, and you may be held personally liable for repaying the outstanding balance due on the loan. You may even be investigated by the Insolvency Service and face director disqualification, as well as a heavy fine.
Can't pay CBILS or Bounce Back Loan?
Don't worry - there are thousands of other company directors in the same position. If you are struggling to keep up with your Covid loan repayments, speak to a member of the Real Business Rescue team to discuss your options. It's Free & Confidential.
The team are available now -  0800 644 6080
60 Second Test Find Your Nearest Office
I'm worried I may have fraudulently used my Bounce Back Loan – What can I do?
If your company is able to continue to make the necessary repayments on its Bounce Back Loan, you will not be required to state what you spent the money on. It is only when a company is forced into closure that investigations regarding the use of the loan will be started.
If, however, your company is forced to cease trading and close down with an unpaid Bounce Back Loan still outstanding, what you used these funds for will be investigated. If there is reason to believe you have used these funds for personal rather than business reasons, you could find yourself being held personally liable for fraudulent use of Bounce Back Loan monies.
Need to speak to someone?
If your company is struggling with unmanageable debts, squeezed cash flow, or an uncertain future, you are far from alone. We speak to company directors just like you every single day, and we are here to give you the help and advice you need.
Call our team today on 0800 644 6080
The experts at Real Business Rescue are here to help you if you have a Bounce Back Loan you know you are unable to repay, and can provide advice as to whether you have misused these funds. If so, we can talk you through your options and help you work out a plan moving forward.
Contact the experts at Real Business Rescue today for immediate help and advice on your Bounce Back Loan.
Real Business Rescue are here to help
Still unsure whether liquidation is right for your company? Don't worry, the experts at Real Business Rescue are here to help. Our licensed insolvency practitioners will take the time to understand the problems your company is facing before recommending the best course of action going forward based on your own unique circumstances.
UK's Largest Liquidators
100+ Offices Nationwide
100% Confidential Advice
Supported 25,000+ Directors
Meet The Team
Team of Qualified Experts
Trusted team of experts on hand to assist
Meet The Team
Looking for immediate support?
Complete the below to get in touch
Free 60 Second Test
For Ltd Company Directors
Get An Instant Understanding Of Your:
Debt and Asset Position
Director and Liability Review
Next Steps
Plus much more ...
Real Business Rescue Recommended
Next Steps
We provide free confidential advice with absolutely no obligation.
Our expert and non-judgemental team are ready to assist directors and stakeholders today.
60 Second Test
---
Understand your company's position and learn more about the options available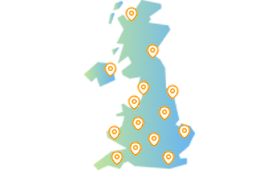 Office Locator
---
Find your nearest office - we have more than 100 across the UK. Remote Video Meetings are also available.
Contact Us Today
---
Free, confidential, and trusted advice for company directors across the UK.