Can't afford to pay Hire Purchase car payments
What are your options if you can't afford car finance payments?
If you can't afford your hire purchase car instalments, contact the provider to explore your options, such as extending the hire purchase agreement or settling arrears separately. If you fall behind on hire purchase payments, you may receive a default notice or your car may be repossessed by the lender.
Understanding car hire purchase arrears
In many businesses one of the most important assets is a vehicle, which is often a vital component of the business model. Without it, providing their products or services would not be possible, and a common way to buy this type of asset is through hire purchase.
Struggling to pay car payments?
If you cannot pay your car payments, you need to speak to a member of the expert team at Real Business Rescue to understand your next steps -
Call Today on 0808 253 5217
Take Our Free 60 Second Test
Get an instant understanding of your:
Debt and Asset Position
Formal Insolvency Options
Next steps
Plus much more ...
Start The 60 Second Test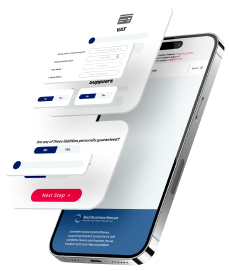 What is hire purchase?
Hire purchase is a form of borrowing that allows for payment of assets in instalments, and one of the most common types of business asset bought in this way is a vehicle. One specific factor to be aware of with hire purchase is that the hire purchase company retains ownership of the asset until the final payment has been made.
So if you've taken out a hire purchase agreement for a car, the main issue to remember is that you cannot sell or dispose of the vehicle until it's paid for in full as it doesn't legally belong to you until then.
So what happens if your business can no longer afford to pay its hire purchase car payments?
Is your company insolvent?
If your company is insolvent you have a number of legal responsibilities that you must adhere to. Taking steps to protect creditors from further losses by contacting a licensed insolvency practitioner can help ensure you adhere to these duties.
The team are available now -  0800 644 6080
60 Second Test Find Your Nearest Office
What happens when I can't afford my hire purchase car payments?
The lender has the option to repossess the vehicle if you fail to keep up with hire purchase payments, regardless of the fact that you may have already paid out a considerable sum - essentially, you are hiring the vehicle under this type of arrangement.
If you don't get in touch with the hire purchase company they will contact you. They may be open to repayment of the arrears over time, separate to your original repayments, or potentially to extending the length of the existing hire purchase agreement.
If the arrears aren't repaid after around three months, the lender will issue a default notice. This enables them to take enforcement action to legally repossess the vehicle.
Once repossessed, the vehicle will be sold at auction to generate money to repay your debt. If there are insufficient funds available from the sale, they may continue to take legal action to recover the outstanding amount.
Can't pay CBILS or Bounce Back Loan?
Don't worry - there are thousands of other company directors in the same position. If you are struggling to keep up with your Covid loan repayments, speak to a member of the Real Business Rescue team to discuss your options. It's Free & Confidential.
The team are available now -  0800 644 6080
What can I do if I can't afford the hire purchase car payments?
It's a good idea to contact the lender as soon as you know you won't be able to make a repayment as it demonstrates that you're serious about your obligations and aren't deliberately trying to avoid paying.
You can end the agreement and return the vehicle to the company if they haven't yet issued a default notice. Clearly this isn't an ideal solution as you may already have made significant inroads into paying off the vehicle, and your business may suffer without the use of one.
So what else could you do to ease your business' financial situation and pay off your hire purchase arrears?
Secure alternative borrowing
Depending on your type of business, this could include invoice finance which is based on the value of your sales ledger. It provides regular injections of working capital that increase in line with sales, and may offer a good solution.
Need to speak to someone?
If your company is struggling with unmanageable debts, squeezed cash flow, or an uncertain future, you are far from alone. We speak to company directors just like you every single day, and we are here to give you the help and advice you need.
Call our team today on 0800 644 6080
Seek professional insolvency assistance
Licensed insolvency practitioners (IPs) focus on business rescue and recovery rather than closure, and can offer valuable advice to businesses in financial distress. They'll be able to present your best options, establish the full picture as regards your business' financial situation overall, and provide the reliable guidance you need to avoid further decline.
For more information on what to do if you can't afford to pay your hire purchase car payments, call our team of experts at Real Business Rescue. We offer same-day consultations free-of-charge, and work from a wide network of offices throughout the UK.
Real Business Rescue are here to help
Still unsure whether liquidation is right for your company? Don't worry, the experts at Real Business Rescue are here to help. Our licensed insolvency practitioners will take the time to understand the problems your company is facing before recommending the best course of action going forward based on your own unique circumstances.
UK's Largest Liquidators
100+ Offices Nationwide
100% Confidential Advice
Supported 25,000+ Directors
Meet The Team
Team of Qualified Experts
Trusted team of experts on hand to assist
Meet The Team
Looking for immediate support?
Complete the below to get in touch
Free 60 Second Test
For Ltd Company Directors
Get An Instant Understanding Of Your:
Debt and Asset Position
Director and Liability Review
Next Steps
Plus much more ...
Real Business Rescue Recommended
Next Steps
We provide free confidential advice with absolutely no obligation.
Our expert and non-judgemental team are ready to assist directors and stakeholders today.
60 Second Test
---
Understand your company's position and learn more about the options available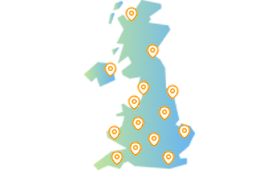 Office Locator
---
Find your nearest office - we have more than 100 across the UK. Remote Video Meetings are also available.
Contact Us Today
---
Free, confidential, and trusted advice for company directors across the UK.