Can't pay business overheads
Can't pay business overheads
With increasing financial pressure on businesses in the form of auto enrolment, escalating business rates, and changes to the National Minimum Wage, it's no surprise that some are struggling to pay their overheads.
Keeping an eye on how much you're paying does help to manage these costs, but they can also absorb a significant proportion of your working capital each month. So what outgoings should you be looking at, and what can you do if you're struggling to pay?
Struggling to pay business overheads?
If you cannot pay your business overheads, you need to speak to a member of the expert team at Real Business Rescue to understand your next steps -
Call Today on 0808 253 5217
Take Our Free 60 Second Test
Get an instant understanding of your:
Debt and Asset Position
Formal Insolvency Options
Next steps
Plus much more ...
Start The 60 Second Test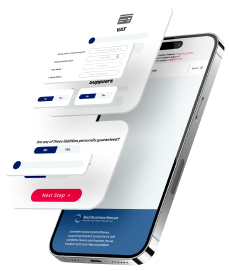 What are business overheads?
Business overheads are indirect costs not linked to creating or providing your product or service. They typically include advertising, rent, phone and broadband, accounting and legal fees, office supplies, and insurance, but there may be others depending on your business.
Essentially, you need to pay them to keep the business running. They don't contribute to your success in a direct way, and aren't affected by the level of turnover or profits in the business.
When you're struggling to meet these payments, however, the situation can become unmanageable very quickly, particularly if creditors are unwilling to discuss a temporary reduction in payments or any form of instalment plan.
Is your company insolvent?
If your company is insolvent you have a number of legal responsibilities that you must adhere to. Taking steps to protect creditors from further losses by contacting a licensed insolvency practitioner can help ensure you adhere to these duties.
The team are available now -  0800 644 6080
60 Second Test Find Your Nearest Office
What do you need to consider when you can't pay your business overheads?
Have you already entered insolvency, as being unable to pay your bills as they fall due is a sign of this. If you're worried about the company's overall financial position, contact a licensed insolvency practitioner for verification and professional guidance as you may need to stop trading immediately.
Burying your head in the sand is not helpful in the long-term so if you've been avoiding calls from your creditors it's time to communicate openly, the aim being to make an informal arrangement payment.
You don't need to be insolvent before you can obtain advice from a licensed insolvency practitioner – it's available at any stage of your business' life. Professional input can persuade creditors that you're genuinely unable to pay, and may encourage more fruitful negotiations.
Can't pay CBILS or Bounce Back Loan?
Don't worry - there are thousands of other company directors in the same position. If you are struggling to keep up with your Covid loan repayments, speak to a member of the Real Business Rescue team to discuss your options. It's Free & Confidential.
The team are available now -  0800 644 6080
When you can't pay your business overheads
Reduce operational expenses
By regularly reviewing your business overheads and being aware when you're overpaying, you can significantly increase business liquidity simply by reducing each overhead by a small percentage.
You might be able to negotiate a lower lease payment, for example, if there's a break clause or it's coming up for renewal, renegotiate your advertising costs, or go paperless to eliminate many of your office supply and storage expenses.
Consider alternative funding
Alternative finance provides additional working capital to pay your business overheads and can be the foundation for long-term improvement, especially if you are also able to cut costs.
Invoice finance is a form of alternative funding that's based on the value of your sales ledger, which might be a good option if you have a high level of credit customers. Although there's more than one type of invoice finance, invoice factoring involves handing you're your credit control to the financier, leaving you free to grow sales or focus on other areas of your business.
Businesses with high value assets could leverage their value through asset-based finance. A sale and lease back agreement provides you with a cash lump sum to pay off debt and a breathing space to improve your situation as a whole.
Other alternative finance options include merchant cash advances providing retailers with funding based on the value of their card sales. Peer-to-peer (P2P) lending and crowdfunding may also be suitable for some businesses.
Need to speak to someone?
If your company is struggling with unmanageable debts, squeezed cash flow, or an uncertain future, you are far from alone. We speak to company directors just like you every single day, and we are here to give you the help and advice you need.
Call our team today on 0800 644 6080
Formal insolvency procedures
If you've entered insolvency and can't pay your business overheads you may be able to formally restructure your debt. A Company Voluntary Arrangement (CVA), or Individual Voluntary Arrangement (IVA) if you're a sole trader, are legally binding procedures that protect you from creditor legal action.
A licensed insolvency practitioner is appointed and proposes a new payment plan to your creditors. If it's accepted you pay a proportion of the debt over a longer period of time, at a rate that's affordable to you given your present circumstances.
Company administration may also be an option and this can lead to a number of different outcomes including sale of the business, a CVA, or voluntary liquidation if there's no opportunity for rescue.
If you're struggling to pay your business overheads, Real Business Rescue can provide the professional guidance you need to get back on track. We operate an extensive network of offices around the country – call one of our team to arrange a free same-day consultation.
Real Business Rescue are here to help
Still unsure whether liquidation is right for your company? Don't worry, the experts at Real Business Rescue are here to help. Our licensed insolvency practitioners will take the time to understand the problems your company is facing before recommending the best course of action going forward based on your own unique circumstances.
UK's Largest Liquidators
100+ Offices Nationwide
100% Confidential Advice
Supported 25,000+ Directors
Meet The Team
Team of Qualified Experts
Trusted team of experts on hand to assist
Meet The Team
Looking for immediate support?
Complete the below to get in touch
Free 60 Second Test
For Ltd Company Directors
Get An Instant Understanding Of Your:
Debt and Asset Position
Director and Liability Review
Next Steps
Plus much more ...
Real Business Rescue Recommended
Next Steps
We provide free confidential advice with absolutely no obligation.
Our expert and non-judgemental team are ready to assist directors and stakeholders today.
60 Second Test
---
Understand your company's position and learn more about the options available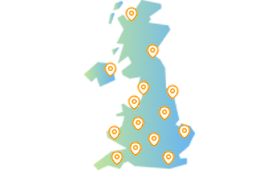 Office Locator
---
Find your nearest office - we have more than 100 across the UK. Remote Video Meetings are also available.
Contact Us Today
---
Free, confidential, and trusted advice for company directors across the UK.