I Can't Afford to Pay my Company's Gas and Electricity Energy Bills
How to deal with increased company gas and electricity utility bills
As the country grapples with the escalating cost of living crisis, soaring energy bills are rapidly becoming the biggest strain on finances, with the vast majority of households and businesses facing the prospect of paying hugely increased costs for their gas and electricity usage over the coming months.
While residential households are protected to some extent by the price cap set by Ofgem, which dictates the maximum energy supplier can charge based on 'average' use, businesses are exempt from this ceiling rate. This means that limited companies and businesses are at the mercy of their energy providers who are free to set their own uncapped tariffs for gas and electricity usage and standing charges.
With many businesses coming to the end of existing energy contracts, renewal prices are hitting doormats and inboxes of business owners across the country, bringing percentage increases well into three figures for many.
Struggling to pay company's gas and electricity energy bills?
If you cannot pay your company's gas and electricity energy bills, you need to speak to a member of the expert team at Real Business Rescue to understand your next steps -
Call Today on 0808 253 5217
Take Our Free 60 Second Test
Get an instant understanding of your:
Debt and Asset Position
Formal Insolvency Options
Next steps
Plus much more ...
Start The 60 Second Test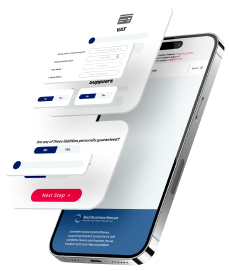 What are the disconnection rules for gas and electricity for businesses?
Unfortunately, businesses can be disconnected by energy suppliers relatively quickly if there's no domestic use attached, sometimes after only a few missed payments, so it's important to contact your supplier as soon as you know you won't be able to pay a bill.
Disconnection would certainly compromise your ability to maintain good customer service, and could well prevent you from operating your business entirely. Utility bills include gas, electric, and water, and as they are calculated on several elements, they can be a little difficult to decipher at times, so let's see what makes up these bills and how you might be able to save money.
Understanding business gas and electricity energy bills
Business energy bills consist of three main elements:
Standing charge

: this is the daily rate you pay regardless of how much energy you use

Unit rate

: expressed as a kilowatt-hour (kWh) - if you use a lot of energy in your business a low unit rate would be preferable

Contract end date

: this is the date when your current contract ends – you're may be charged if you exit the contract early
You may also see a Climate Change Levy (CCL) on your bill – this is charged to some businesses for every unit of energy they use that isn't renewable energy.
Is your company insolvent?
If your company is insolvent you have a number of legal responsibilities that you must adhere to. Taking steps to protect creditors from further losses by contacting a licensed insolvency practitioner can help ensure you adhere to these duties.
The team are available now -  0800 644 6080
60 Second Test Find Your Nearest Office
Understanding your business water bill
The elements you might see on your business water bill depend on whether you have metered or unmetered water. A sewerage charge is also made. If you have a water meter in your business premises the bill will be based on your water usage, which can offer more control if your use isn't high.
For non-metered businesses the charge is linked to the property's rateable value, similar to domestic water supplies, so you pay a fixed amount for this supply regardless of the volume used.
What happens if I can't pay my business gas and electricity bills?
Firstly, you need to ensure that the gas and electricity bill you have been presented with is accurate; this means it should be based on actual meter readings rather than an estimated energy usage. If you believe the amount being asked for is incorrect, don't be afraid to challenge this by contacting your supplier and finding out exactly how the bill has been worked out.
If your gas and electricity bill is correct, but you are unable to pay, you may be able to enter into a payment plan with your supplier to spread the amount owed over a series of more manageable monthly payments to bring your account up to date.
Utility suppliers may be open to negotiating an instalment plan if you can't pay your energy bills. If you already have gas and electricity arrears you may get extra time to pay, or if your cash flow has been temporarily compromised for a particular reason, the utility provider may settle on reduced payments for a pre-determined period.
It's important to get in touch with them quickly, however, and explain your business' financial situation and why you can't pay your business energy bills. By being proactive and open in your communications it shows you're taking payment seriously, and that your business is genuinely struggling. It will be helpful for you to draw up a budget beforehand so you know how much you will realistically be able to offer your energy supplier on a monthly basis.
If you don't make an effort to get in touch you may be disconnected by your gas, electricity, or water supplier, with the charges for this and reconnection being added to your overall debt. Your business gas and electricity energy supply could be disconnected after a period of just 30 days if you fail to pay the amount owed and do not explain the situation to your supplier.
How to lower your business energy bills
Monitor and decrease your usage
By monitoring your gas and electricity usage, and water if you're metered, you can see where it might be possible to cut down. Turning off computers overnight rather than leaving them on standby, for example, can save a considerable amount of energy over the course of a year.
Look for a better deal
Even though you may be locked into a fixed term contract with your utility provider, it's a good idea to plan ahead for the end of its term. Checking prices and rates regularly will keep you abreast of the best options, and you may find that suppliers you hadn't previously considered offer some attractive opening deals.
Payment plans
Hopefully, your utility provider will offer your business a payment plan so you can pay off any arrears, or prevent further financial decline. Moving to a fixed rate plan, for example, allows you to budget more effectively and along with other measures such as lowering energy usage, it may be all you need to improve cash flow.
Can't pay CBILS or Bounce Back Loan?
Don't worry - there are thousands of other company directors in the same position. If you are struggling to keep up with your Covid loan repayments, speak to a member of the Real Business Rescue team to discuss your options. It's Free & Confidential.
The team are available now -  0800 644 6080
Energy bills and company insolvency
While energy saving measures and payment plans may be able to shield your business from the worst of the increases, for many, these savings will just be a drop in the ocean. Business charges for gas and electricity have reached such astronomical levels that paying them is simply not possible for swathes of business up and down the country.
There is a limit to how much of these additional costs can be absorbed by the company and also passed onto customers. There comes a point where your product or service offering has a ceiling price which customers will be willing to pay; past this point, your business can quickly become unviable if swift action is not taken to restructure the businesses finances and operations.
Business rescue and restructure options when you can't pay your energy bills
Being unable to pay your bills as they fall due is a key sign of insolvency, therefore if you can't pay your business gas and electricity charges, you need to make it a priority to seek specialist business rescue and recovery advice from a licensed insolvency practitioner.
The good news is that there are a range of formal restructuring processes which may be able to be utilised to get your company back on a solid financial footing. A licensed insolvency practitioner will be able to take an impartial view of your company and determine which route is the most appropriate based its current financial position and likely future viability.
Company rescue options
If your business is successful yet is currently hampered by these rising gas and electricity energy bills, you may be able to consider restructuring debt under a formal insolvency process known as a Company Voluntary Arrangement (CVA).
CVAs are only appropriate for some businesses but they do offer viable businesses the opportunity to trade out of financial difficulty. A CVA functions as a formal payment plan entered into by an indebted company and its creditors. Creditors can include your gas and electricity supplier, as well as other trade creditors, banks, landlords, and even HMRC. A licensed insolvency practitioner (IP) will be appointed to act as nominee and supervisor of the proposed CVA, and will put forward a payment proposal on your behalf to your utility suppliers, and any other creditors as necessary, with a view to setting up affordable repayments towards your debts.
Alternatively, Company administration is another potential option when you can't pay your utility or other bills. Administration provides a company with the time and breathing space needed to restructure its finances and operations with a view of saving the viable elements of the business and providing a return for creditors.
Need to speak to someone?
If your company is struggling with unmanageable debts, squeezed cash flow, or an uncertain future, you are far from alone. We speak to company directors just like you every single day, and we are here to give you the help and advice you need.
Call our team today on 0800 644 6080
Company closure options
For some, however, rising costs of gas and electricity, coupled with escalating prices for stock and supplies, and ever-decreasing customer spending power, means the situation will have taken the business beyond rescue. If this is the case, we can talk you through ways of winding down the company in an orderly manner through a formal liquidation process, and what this will mean for your company, creditors, and employees.
How Real Business Rescue can help
For expert help and advice if you can't pay your business gas, electric, and water bills, call one of our licensed insolvency practitioners at Real Business Rescue.
We are business rescue experts - we will clearly explain all your options and help you decide on the best way forward. Working from a network of offices around the country, we're able to offer free same-day consultations to quickly establish your situation.
Real Business Rescue are here to help
Still unsure whether liquidation is right for your company? Don't worry, the experts at Real Business Rescue are here to help. Our licensed insolvency practitioners will take the time to understand the problems your company is facing before recommending the best course of action going forward based on your own unique circumstances.
UK's Largest Liquidators
100+ Offices Nationwide
100% Confidential Advice
Supported 25,000+ Directors
Meet The Team
Team of Qualified Experts
Trusted team of experts on hand to assist
Meet The Team
Looking for immediate support?
Complete the below to get in touch
Free 60 Second Test
For Ltd Company Directors
Get An Instant Understanding Of Your:
Debt and Asset Position
Director and Liability Review
Next Steps
Plus much more ...
Real Business Rescue Recommended
Next Steps
We provide free confidential advice with absolutely no obligation.
Our expert and non-judgemental team are ready to assist directors and stakeholders today.
60 Second Test
---
Understand your company's position and learn more about the options available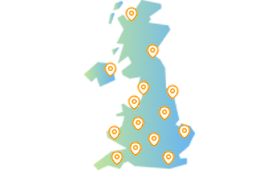 Office Locator
---
Find your nearest office - we have more than 100 across the UK. Remote Video Meetings are also available.
Contact Us Today
---
Free, confidential, and trusted advice for company directors across the UK.