Can't pay business utility bills
Businesses can be disconnected by energy suppliers relatively quickly if there's no domestic use attached, sometimes after only a few missed payments, so it's important to contact them as soon as you know you won't be able to pay a bill.
Disconnection could prevent you from operating your business entirely, but would certainly compromise your ability to maintain good customer service. Utility bills include gas, electric, and water, and can be a little difficult to decipher at times, so let's see what makes up these bills and how you might be able to save money.
Received a Bounce Back Loan?
Don't Worry - There are thousands of other company directors going through the same process. No matter what position you are in and need looking for options, speak to a member of the Real Business Rescue team. It's Free & Confidential.
The team are available now -  0800 644 6080
Understanding business energy bills
Business energy bills consist of three main elements:
Standing charge:

this is the daily rate you pay regardless of how much energy you use

Unit rate:

expressed as a kilowatt-hour (kWh) - if you use a lot of energy in your business a low unit rate would be preferable

Contract end date:

this is the date when your current contract ends – you're likely to be charged if you exit the contract early
You may also see a Climate Change Levy (CCL) on your bill – this is charged to some businesses for every unit of energy they use that isn't renewable energy.
Understanding your business water bill
The elements you might see on your business water bill depend on whether you have metered or unmetered water. A sewerage charge is also made. If you have a water meter in your business premises the bill will be based on your water usage, which can offer more control if your use isn't high.
For non-metered businesses the charge is linked to the property's rateable value, similar to domestic water supplies, so you pay a fixed amount for this supply regardless of the volume used.
What will happen if you don't pay your energy and water bills?
Utility suppliers may be open to negotiating an instalment plan if you're struggling to pay your bills. If you already have arrears you may get extra time to pay, or if your cash flow has been temporarily compromised for a particular reason, the utility provider may settle on reduced payments for a pre-determined period.
It's important to get in touch with them quickly, however, and explain your business' financial situation clearly. By being proactive and open in your communications it shows you're taking payment seriously, and that your business is genuinely struggling.
If you don't make an effort to get in touch you may be disconnected by your gas, electricity, or water supplier, with the charges for this and reconnection being added to your overall debt.
What to do if you're struggling to pay business utility bills
Monitor and decrease your usage
By monitoring your gas and electricity usage, and water if you're metered, you can see where it might be possible to cut down. Turning off computers overnight rather than leaving them on standby, for example, can save a considerable amount of energy over the course of a year.
Look for a better deal
Even though you may be locked into a fixed term contract with your utility provider, it's a good idea to plan ahead for the end of its term. Checking prices and rates regularly will keep you abreast of the best options, and you may find that suppliers you hadn't previously considered offer some attractive opening deals.
Payment plans
Hopefully, your utility provider will offer your business a payment plan so you can pay off any arrears, or prevent further financial decline. Moving to a fixed rate plan, for example, allows you to budget more effectively and along with other measures such as lowering energy usage, it may be all you need to improve cash flow.
Need to speak to someone?
If your company is struggling with unmanageable debts, squeezed cash flow, or an uncertain future, you are far from alone. We speak to company directors just like you every single day, and we are here to give you the help and advice you need.
Call our team today on 0800 644 6080
Business rescue and restructure options when you can't pay your bills
Being unable to pay your bills as they fall due is a sign of insolvency, so you may need to consider restructuring debt under a formal voluntary arrangement. Company Voluntary Arrangements, or CVAs, are only appropriate for some businesses but they do offer viable businesses the opportunity to trade out of financial difficulty.
A licensed insolvency practitioner (IP) negotiates on your behalf with your utility suppliers, plus other creditors if necessary, with a view to setting up affordable repayments towards your debts.
Company administration is another potential option when you can't pay your utility or other bills. For more information on how to manage late or non-payment of gas, electric, and water bills, call one of our licensed insolvency practitioners at Real Business Rescue.
We are business rescue experts - we will clearly explain all your options and help you decide on the best way forward. Working from a network of offices around the country, we're able to offer free same-day consultations to quickly establish your situation.
Contact the RBR Team Today
---
Free download
Free Insolvency Report
Claim Your Free Business Review
All UK sectors are experiencing specific challenges at present, particularly in light of the Covid-19 pandemic. Find out how your sector is performing here.
Simply search your Limited Company Name or Company Number
Please select your company from the list below:
We will also check if you're eligible for Director Redundancy
Next Steps
We provide free confidential advice with absolutely no obligation.
Our expert and non-judgemental team are ready to assist directors and stakeholders today.
Free Business Review
---
Claim your Free Business Review to understand what options are available to you.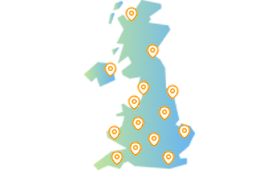 Office Locator
---
Find your nearest office - we have more than 100 across the UK. Remote Video Meetings are also available.
Contact Us Today
---
Free, confidential, and trusted advice for company directors across the UK.