I can't pay my company's creditors
If your business has suffered financial decline and you can't pay your creditors, you need to carefully consider whether it's actually insolvent. Establishing that the company has entered insolvency is an important aspect of dealing with creditor arrears, and helps you decide on the best way forward.
Insolvency occurs when your business can't pay its bills when they fall due, and/or when the value of its liabilities exceeds its assets. If you are insolvent you need to cease trading in order to minimise creditor losses, and also obtain the services of a licensed insolvency practitioner (IP).
Received a Bounce Back Loan?
Don't Worry - There are thousands of other company directors going through the same process. No matter what position you are in and need looking for options, speak to a member of the Real Business Rescue team. It's Free & Confidential.
The team are available now -  0800 644 6080
What if you can't pay your creditors and you aren't insolvent?
Hopefully, your business hasn't reached the stage of formal insolvency and your creditors are willing to negotiate new terms. If they've tried to collect their debts for some time, however, they're more likely to take legal action that could potentially result in liquidation.
So what could you do if this is the case? Securing further external funding can be a good option, particularly as alternative lenders typically don't need to carry out the same stringent application processes as high street banks.
Factoring companies don't rely so much on a good credit rating to assess a company's eligibility, and this type of finance is based on the value of your sales ledger. Depending on the type of business, other forms of alternative finance may be equally appropriate.
Asset-based funding would be a good choice, for example, if you own valuable business assets and can leverage their value to provide a cash lump sum to repay some or all of your debt.
Official insolvency procedures if you're unable to pay creditors
Company Voluntary Arrangement (CVA)
Formal restructuring of debt is also an option if your business is insolvent. Company Voluntary Arrangements allow businesses with fairly predictable cash flows, or assets of value, to repay creditors over an extended period.
A significant advantage of this type of arrangement is that any pending or current legal action being taken by creditors is halted so that new debt repayment terms can be agreed. If sufficient support is received for the IP's proposal, interest and charges on the debts are frozen.
Furthermore, creditors are more likely to accept formal terms such as these, partly due to the involvement of insolvency professionals, but also because if you renege on payments in the future they can always recommence legal action.
Company administration
Company administration is a common route for companies having difficulty paying their creditors, especially if financial problems are only temporary but creditor pressure is so relentless it's preventing directors from dealing with the underlying problems.
The appointed administrator uses an eight-week moratorium period to assess the company's position and decide on the best way out of the situation. This could involve the business being sold, or perhaps restructuring the debts within a CVA.
Need to speak to someone?
If your company is struggling with unmanageable debts, squeezed cash flow, or an uncertain future, you are far from alone. We speak to company directors just like you every single day, and we are here to give you the help and advice you need.
Call our team today on 0800 644 6080
Creditors' Voluntary Liquidation (CVL)
Another possible exit route from company administration is voluntary liquidation, which although a drastic step as it results in closure and the loss of all jobs, can be the best option in some circumstances.
Creditors' Voluntary Liquidation places creditor interests first and protects directors from accusations of misconduct or wrongful trading. As a director you may also be eligible for redundancy pay in the same way as your staff.
For more help and guidance when you can't pay your creditors, get in touch with one of our licensed insolvency practitioners at Real Business Rescue. We're a major part of Begbies Traynor Group, the UK's largest professional services consultancy. We provide unbiased advice to businesses in all industries, so call today to arrange a free same-day consultation - we work from an extensive network of offices throughout the UK.
Contact the RBR Team Today
---
Free download
Free Insolvency Report
Claim Your Free Business Review
All UK sectors are experiencing specific challenges at present, particularly in light of the Covid-19 pandemic. Find out how your sector is performing here.
Simply search your Limited Company Name or Company Number
Please select your company from the list below:
We will also check if you're eligible for Director Redundancy
Next Steps
We provide free confidential advice with absolutely no obligation.
Our expert and non-judgemental team are ready to assist directors and stakeholders today.
Free Business Review
---
Claim your Free Business Review to understand what options are available to you.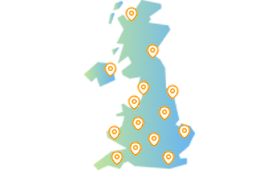 Office Locator
---
Find your nearest office - we have more than 100 across the UK. Remote Video Meetings are also available.
Contact Us Today
---
Free, confidential, and trusted advice for company directors across the UK.