My business can't pay Customs & Excise fees – what now?
What to do when you cannot pay Customs and Excise fees
When you import goods from a non-EU country, your business must pay customs duty before the items will be allowed in. Excise duty is an 'inland tax' that's also charged on certain imported goods, including alcohol, tobacco, and fuel, in addition to customs duty.
Clearing your goods through UK customs is crucial if you're to trade effectively as any delays can seriously affect your cash flow and profit as a business. So before we look at what happens when you can't pay your customs and excise fees, let's see what constitutes these charges.
Struggling to pay customs & excise fees?
If you cannot pay your customs & excise fees, you need to speak to a member of the expert team at Real Business Rescue to understand your next steps -
Call Today on 0808 253 5217
Take Our Free 60 Second Test
Get an instant understanding of your:
Debt and Asset Position
Formal Insolvency Options
Next steps
Plus much more ...
Start The 60 Second Test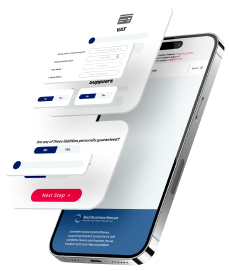 How are customs fees calculated?
Customs fees consist of three different elements:
UK Duty: charged as a percentage based on the type of goods imported, their value, and where they originated
VAT: currently 20% of all charges
Miscellaneous costs: including storage, and testing of goods by UK Customs
Whether you normally pay customs and excise fees immediately when the goods are imported, or you're allowed by HMRC to defer payment, failing to meet your customs and excise obligations can be disastrous for your business.
Is your company insolvent?
If your company is insolvent you have a number of legal responsibilities that you must adhere to. Taking steps to protect creditors from further losses by contacting a licensed insolvency practitioner can help ensure you adhere to these duties.
The team are available now -  0800 644 6080
60 Second Test Find Your Nearest Office
What happens when my business can't pay the required customs and excise duty?
If customs and excise fees aren't paid, your goods will be held in a storage warehouse pending payment, so you'll also need to cover these extra costs. If the goods aren't able to enter the UK, ultimately you'll have the extra cost of shipping them back to their country of origin in the hope that your supplier will refund you, or even of having the items officially destroyed.
So what can you do to prevent a catastrophe at customs, and ensure you're able to distribute your imported goods in the UK as planned?
Control cash flow
Effectively managing your cash flow helps you to pay all your bills on time, and prevents problems with suppliers and HMRC. Cash flow forecasts that predict your cash needs in detail over a period of time also enable you to deal with any shortfalls that emerge.
Can't pay CBILS or Bounce Back Loan?
Don't worry - there are thousands of other company directors in the same position. If you are struggling to keep up with your Covid loan repayments, speak to a member of the Real Business Rescue team to discuss your options. It's Free & Confidential.
The team are available now -  0800 644 6080
Seek professional help
Obtaining help from licensed insolvency practitioners (IPs) allows you to 'health check' the business as a whole, and make sure you're not heading towards insolvency. IPs can identify your best options, which might include applying for HMRC's Duty Deferment Scheme, for example, which can delay payment for up to 30 days.
Additional finance
You may be able to pay your customs and excise fees by obtaining additional business funding. A number of finance options are now available to businesses that offer an alternative to the high street bank, and some can be secured relatively quickly. These include finance products based on the value of your hard assets and also your sales ledger, but the most appropriate depends on your type of business.
Need to speak to someone?
If your company is struggling with unmanageable debts, squeezed cash flow, or an uncertain future, you are far from alone. We speak to company directors just like you every single day, and we are here to give you the help and advice you need.
Call our team today on 0800 644 6080
Formal insolvency
If your business is officially insolvent and you have a number of debts, you may be able to enter a procedure that protects the business from closure. Company administration is just one process that might help – it offers a moratorium period during which your best options can be established without fear of legal action.
If you would like more assistance when you can't pay your customs and excise fees, please contact one of our licensed insolvency practitioners at Real Business Rescue. We are a major part of Begbies Traynor Group – the UK's largest professional services consultancy – and focus on business rescue and recovery. Working from an extensive network of offices throughout the UK, we're able to offer free same-day consultations.
Real Business Rescue are here to help
Still unsure whether liquidation is right for your company? Don't worry, the experts at Real Business Rescue are here to help. Our licensed insolvency practitioners will take the time to understand the problems your company is facing before recommending the best course of action going forward based on your own unique circumstances.
UK's Largest Liquidators
100+ Offices Nationwide
100% Confidential Advice
Supported 25,000+ Directors
Meet The Team
Team of Qualified Experts
Trusted team of experts on hand to assist
Meet The Team
Looking for immediate support?
Complete the below to get in touch
Free 60 Second Test
For Ltd Company Directors
Get An Instant Understanding Of Your:
Debt and Asset Position
Director and Liability Review
Next Steps
Plus much more ...
Real Business Rescue Recommended
Next Steps
We provide free confidential advice with absolutely no obligation.
Our expert and non-judgemental team are ready to assist directors and stakeholders today.
60 Second Test
---
Understand your company's position and learn more about the options available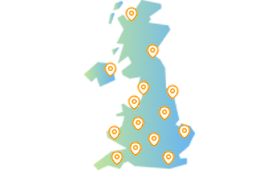 Office Locator
---
Find your nearest office - we have more than 100 across the UK. Remote Video Meetings are also available.
Contact Us Today
---
Free, confidential, and trusted advice for company directors across the UK.