What help is available if you can't afford fines for health and safety breaches?
If you can't afford to pay a health and safety fine, including intervention fees, you may be able to raise funds by restructuring your finances or seeking additional finance. If this is not an option, you will need to liquidate your limited company or declare bankruptcy if operating as a sole trader.
60 Second Test Find Your Nearest Office
My company can't pay health and safety fines
When businesses breach UK health and safety regulations, the Health and Safety Executive (HSE) has the power to impose significant fines. It's not possible to mitigate the risk of health and safety fines using insurance, as prosecution for health and safety contraventions is a criminal issue and results in a criminal fine.
Fines can be unlimited in some cases and if the injured party or their family also decide to pursue a civil case against an employer, it's possible that further compensation will be awarded to the individual concerned.
Received a Bounce Back Loan?
Don't Worry - There are thousands of other company directors going through the same process. No matter what position you are in and need looking for options, speak to a member of the Real Business Rescue team. It's Free & Confidential.
The team are available now -  0800 644 6080
Severe penalty regime for health and safety misdemeanours
It's not only fines for health and safety breaches that can cause financial difficulty for businesses. Intervention Fees may be charged to cover the cost of an investigation or inspection by HSE if a significant breach is discovered, and these could create further financial problems for your business.
Considering the potential for serious and life-threatening injuries occurring in the workplace, it's not surprising that employers can receive huge fines for non-compliance as well as being held personal liable in some cases.
Directors, officers of the company, and sole traders, also face civil action by the injured party or parties, potential disqualification from the office of director, and public naming of the company in relation to its health and safety record.
So what happens when you can't pay your health and safety fines, and what are the implications for you as a director or business owner?
What happens when I can't pay my health and safety fines?
If your company can't afford to pay the fines imposed by HSE you may need to enter liquidation and close the business down. Depending on the circumstances, you could also face personal liability as a company director.
Furthermore, any officer of the business can be prosecuted for health and safety breaches if the Health and Safety Executive identify neglect in some form, or can specifically attribute part or total responsibility for an incident to an individual.
Being in business as a sole trader in this situation exposes you to the risk of bankruptcy if you can't afford the health and safety fine, but whether you're a company director or sole trader you may be able to carry on trading by restructuring your debts or obtaining additional finance.
What are my options if I can't afford health and safety fines?
Depending on the seriousness of the situation and severity of the fines you might be able to relieve some of the financial pressure on your business by restructuring your debts within a formal agreement with creditors.
Although you wouldn't be able to include the health and safety fines within a Company Voluntary Arrangement (CVA), repaying other debts at a more affordable rate could release vital additional working capital that would help pay the fines.
The CVA procedure requires a licensed insolvency practitioner (IP) to be appointed, who would assess your overall situation including the impact and implications of the health and safety fines on your business' future.
Need to speak to someone?
If your company is struggling with unmanageable debts, squeezed cash flow, or an uncertain future, you are far from alone. We speak to company directors just like you every single day, and we are here to give you the help and advice you need.
Call our team today on 0800 644 6080
Being aware of and understanding your best options makes a huge difference when you don't know which way to turn. Potential options could also include obtaining additional funding to pay your health and safety fines, and depending on their value, possibly some of the other debts.
For reliable and independent advice when you can't pay your health and safety fines, contact one of our partner-led team at Real Business Rescue. We're a major part of Begbies Traynor Group, the UK's largest professional services consultancy, and specialise in helping businesses deal with debt. We also offer same-day consultations from our extensive network of offices nationwide, so you can easily access the help you need.
Contact the RBR Team Today
---
Free download
Free Insolvency Report
Claim Your Free Business Review
All UK sectors are experiencing specific challenges at present, particularly in light of the Covid-19 pandemic. Find out how your sector is performing here.
Simply search your Limited Company Name or Company Number
Please select your company from the list below:
We will also check if you're eligible for Director Redundancy
Next Steps
We provide free confidential advice with absolutely no obligation.
Our expert and non-judgemental team are ready to assist directors and stakeholders today.
Free Business Review
---
Claim your Free Business Review to understand what options are available to you.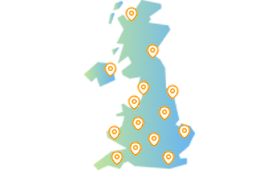 Office Locator
---
Find your nearest office - we have more than 100 across the UK. Remote Video Meetings are also available.
Contact Us Today
---
Free, confidential, and trusted advice for company directors across the UK.