Should I close my company or make it dormant?
Which is the best option for my limited company?
You don't have to close your company if it's no longer trading. If there's a chance you might need the company again, making it dormant could be a better option. It will allow you to quickly revive the company in the future and prevent anyone else from using your trading name. 
Closed or dormant - what are my options?
Deciding whether to close your limited company or make it dormant is a big decision. Closing a company effectively strikes a line through it. It will cease to exist as a legal entity so you can move on without any ongoing administrative or accounting obligations. 
Alternatively, you could choose to keep your limited company dormant in case you want to use it again. You can keep a limited company dormant indefinitely, although it does bring some minor administrative responsibilities. businessrescue.co.uk/closing-a-limited-company
Take Our Free 60 Second Test
Get an instant understanding of your:
Debt and Asset Position
Formal Insolvency Options
Next steps
Plus much more ...
Start The 60 Second Test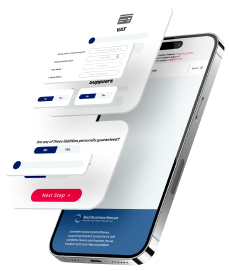 What is a dormant company?
A dormant company is no longer active and has not performed any business transactions during its financial year, but it still exists legally and remains on the Companies House register. 
If you want to step away from running the company for a predetermined period or would like a new challenge but feel like you may want to return to the business at some point in the future, dormancy could be the best option. 
You can start trading a dormant company again at any time. You'll need to register for Corporation Tax within three months of the date you start trading and send accounts to Companies House within nine months of your company's year-end.
How do I make my company dormant?
Even if your company is inactive, there are a few simple steps you can take to make it officially dormant: 
Cease trading, pay all outstanding creditors and cancel any remaining business contracts with utility providers, customers and suppliers, etc.
Pay any outstanding tax liabilities to HMRC and inform your local Corporation Tax Office that your company is dormant. 
You don't have to tell Companies House that your company is dormant, but you do have to file a confirmation statement and dormant accounts annually. Dormant accounts are a simplified version of your annual accounts.   
Can't pay CBILS or Bounce Back Loan?
Don't worry - there are thousands of other company directors in the same position. If you are struggling to keep up with your Covid loan repayments, speak to a member of the Real Business Rescue team to discuss your options. It's Free & Confidential.
The team are available now -  0800 644 6080
60 Second Test Find Your Nearest Office
What are the benefits of making my company dormant?
Making your limited company dormant rather than closing it down gives you the flexibility to trade the business in the future without having to go through the limited company setup procedure. Other benefits include:
It's inexpensive to keep a dormant company
There's no limit on how long you can keep it dormant  
You don't have to make any firm decisions about the company's future
You can protect the company's trading name
The downside is that you will have to fulfil some administrative obligations to keep the company dormant. They're relatively simple but it's something you will have to do. 
Closing a limited company
If you want to permanently cease trading and you're sure you'll never need the company again, the best approach is to close it down. In this case, all your administrative and accounting obligations will end so you can move on and put the business behind you.
When you close a company, it is struck off the Companies House register and ceases to exist as a legal entity. If you decide you want to trade again, you'll have to set up a new limited company and you may not be able to use the same trading name. 
How do I close my company?
There are several ways to close a limited company. The right closure method for you depends on whether your business is solvent and the value of its assets.  
Dissolving a company
If your company is solvent, does not have significant assets and has not traded or changed its name in the last three months, you can apply for Voluntary Strike-Off, also known as Dissolution. This is the simplest way to close a limited company and it costs no more than £10. 
You can complete the process online or submit form DS01 to Companies House. As long as there are no problems with your application, the company will be struck off the Companies House register, typically after around three months. 
Liquidating a company
If your company has significant assets or is insolvent, you'll have to follow a liquidation process. 
Your company is solvent - For solvent companies with assets of £25,000 or over, a Members' Voluntary Liquidation (MVL) will usually be the most tax-efficient way to close it down. The funds you take out of the company will be subject to capital gains tax rather than income tax, which can save you a lot on your tax bill.
Your company is in debt - If your company is insolvent, you can close it voluntarily via a Creditors' Voluntary Liquidation (CVL). In this process, you appoint a liquidator who will repay the company's creditors from the sale of its assets before striking it off the register. This can be an effective way to close a struggling company before things get any worse.  
Need to speak to someone?
If your company is struggling with unmanageable debts, squeezed cash flow, or an uncertain future, you are far from alone. We speak to company directors just like you every single day, and we are here to give you the help and advice you need.
Call our team today on 0800 644 6080
What are the benefits of closing my company?
Closing your company is the right choice if you're confident you will not want to trade it again. The benefits are:
It removes any administrative or accounting duties so you can move on
Striking off your company is a quick and inexpensive way to close your company
Liquidating a solvent company allows you to extract the value from the company in a tax-efficient way
Liquidating an insolvent company allows you to put creditor pressure and threats of legal action behind you
The downside is that if you do decide to trade again, you'll have to go through the company formation process. You also have to make sure you close your limited company in the right way. Failure to do so could lead to serious tax implications or creditors could apply to restore your company to the register if you still owe them money.
Closed or dormant - Which is right for you?
If you're unsure whether to close your company or make it dormant, we can help. We provide a confidential, no-cost assessment to understand the best approach in your circumstances. Get in touch for a same-day consultation or arrange a meeting at one of our 100+ offices nationwide.
Real Business Rescue are here to help
Still unsure whether liquidation is right for your company? Don't worry, the experts at Real Business Rescue are here to help. Our licensed insolvency practitioners will take the time to understand the problems your company is facing before recommending the best course of action going forward based on your own unique circumstances.
UK's Largest Liquidators
100+ Offices Nationwide
100% Confidential Advice
Supported 25,000+ Directors
Meet The Team
Team of Qualified Experts
Trusted team of experts on hand to assist
Meet The Team
Looking for immediate support?
Complete the below to get in touch
Free 60 Second Test
For Ltd Company Directors
Get An Instant Understanding Of Your:
Debt and Asset Position
Director and Liability Review
Next Steps
Plus much more ...
Real Business Rescue Recommended
Next Steps
We provide free confidential advice with absolutely no obligation.
Our expert and non-judgemental team are ready to assist directors and stakeholders today.
60 Second Test
---
Understand your company's position and learn more about the options available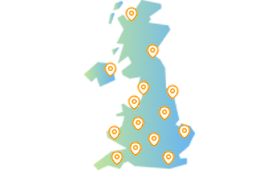 Office Locator
---
Find your nearest office - we have more than 100 across the UK. Remote Video Meetings are also available.
Contact Us Today
---
Free, confidential, and trusted advice for company directors across the UK.