What Does Receivership Mean in the Corporate Environment?
When a company borrows funds from a lender, many times there are provisions contained within the loan agreement that give the creditor security over the company's assets in order to guarantee repayment. There are two main types of receivers:
Law of Property Act (LPA) Receiver
: appointed by the creditor in the event that a debtor defaults on a mortgage loan secured by a fixed legal charge on the property. The LPA receiver assumes ownership of the debtor's property and is given the right to maximise its value, arrange a sale/acquisition, or collect rents in order to recoup debts for the lender.
Received a Bounce Back Loan?
Don't Worry - There are thousands of other company directors going through the same process. No matter what position you are in and need looking for options, speak to a member of the Real Business Rescue team. It's Free & Confidential.
The team are available now -  0800 644 6080
Administrative Receiver
: appointed by a debenture-holder/lender after a company defaults on a debenture that is secured by a floating or fixed charge on the company's assets. Any charges on a company's assets contained within a debenture must be registered with Companies House, and any charges on buildings/land must be registered with the Land Registry. The administrative receiver is given the right to control business operations and utilise company assets in order to facilitate the recovery of debts owed to the lender. 
Both types of receivership can occur in the corporate environment. If a company has a fixed charge-secured mortgage on their office/building it can be put into LPA receivership if the mortgage terms are violated. If the company has borrowed funds from a lender through a debenture and violates the terms they may be subject to having their business operations put under the control of an administrative receiver.
How Does a Lender Appoint a Receiver?
Although in rare cases receivers can be appointed by a governing body or court, most appointments occur through private proceedings. To appoint a receiver the lender simply needs to file an appointment letter with the party they wish to appoint as receiver. This appointment letter will contain information like the terms of the original loan/debenture agreement, a description of which terms were violated, and details about the receiver's delegated duties/powers. The receiver does not have to be a licensed Insolvency Practitioner; the creditor can appoint any party they see fit to handle the responsibilities of receivership. A lender even has the right to appoint themselves as receiver if they have the time/willingness to handle the administrative or property management tasks associated with receivership.   
The Duties of a Receiver in Corporate Business Receivership
The primary goal of the receiver in all situations is to maximise interests for the appointer/debenture holder. An administrative receiver assumes sole management of the operations of the insolvent company and may choose to continue trading as usual, liquidate the company's assets (i.e. – sell all inventory), sell the business as a whole, abandon current contracts, or perform a wide variety of other administrative functions. Most of the time, the receiver will simply liquidate the company's assets to repay the creditor as quickly as possible.
Understanding Fixed and Floating Charges
The circumstances in which a debenture holder can appoint an administrative receiver are determined by the terms of the debenture agreement and any charges it may contain. A fixed charge is added to a loan to secure a specific property or asset in the event of default, such as a plot of land, stock shares, equipment, or inventory. Floating charges give a debenture holder rights to the complete control of a company's assets, or a specified class of their assets. Floating charges can be useful for companies that are in need of a loan but have no particular assets yet. However, floating charges also give the creditor the authority to exercise administrative receivership if the debenture agreement is violated. Most bank debentures include provisions for both floating and fixed charges of some kind.
What's the Difference between Administrative Receivership and Administration?
Administrative receivership is initiated by a creditor or debenture holder who is trying to collect a debt and has lost confidence in the debtor's ability to make repayments satisfactorily. This procedure lets the creditor appoint a receiver who assumes full control of insolvent company in order to recoup outstanding debts. On the other hand, administration is a process initiated by the director/owner of a distressed business, in which control of the company is given to a licensed insolvency practitioner in order to facilitate an effective restructuring of business operations. Administration is a procedure that can be used to regain solvency in times of financial difficulty, and should be considered long before the threat of administrative receivership arises.
Need to speak to someone?
If your company is struggling with unmanageable debts, squeezed cash flow, or an uncertain future, you are far from alone. We speak to company directors just like you every single day, and we are here to give you the help and advice you need.
Call our team today on 0800 644 6080
What are the Possible Outcomes of Receivership
In most cases the assets of the company are liquidated, which effectively means the debtor's company goes out of business. However, in some cases the receiver may find it more lucrative to make a few adjustments and continue trading, essentially adding the business to the portfolio of the appointing lender/debenture holder. Receivership is considered a formal bankruptcy procedure, so the outcome is usually not enviable for the business owner. If you're under pressure from creditors and would like to know whether you're at risk of going into receivership, Real Business Rescue is on hand to help you understand what is going on and what your rights are in this matter.  If there is a solution that will enable you to continue trading, we will help you find it.
Contact the RBR Team Today
---
Free download
Free Insolvency Report
Claim Your Free Business Review
All UK sectors are experiencing specific challenges at present, particularly in light of the Covid-19 pandemic. Find out how your sector is performing here.
Simply search your Limited Company Name or Company Number
Please select your company from the list below:
We will also check if you're eligible for Director Redundancy
Next Steps
We provide free confidential advice with absolutely no obligation.
Our expert and non-judgemental team are ready to assist directors and stakeholders today.
Free Business Review
---
Claim your Free Business Review to understand what options are available to you.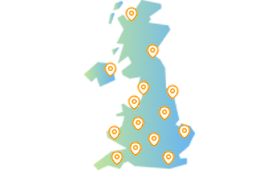 Office Locator
---
Find your nearest office - we have more than 100 across the UK. Remote Video Meetings are also available.
Contact Us Today
---
Free, confidential, and trusted advice for company directors across the UK.