What rights do creditors have and how should you deal with creditor pressure?
If your company has escalating debts and creditors are relentlessly chasing you for payment that your company can't afford, there is little time to waste. As a director of a company that is struggling under the weight of creditor pressure, it's important to recognise that you're certainly not alone and that there are numerous options available to you.
Thousands of companies across the UK have to face up to financial distress and corporate insolvency every year but we often find that each scenario we come across is different; some companies require minor restructuring and basic debt advice to help them prosper once again whilst others require last ditch intervention to save liquidation or damage limitation if that process has become inevitable.
Creditor pressure can sometimes come out of the blue such as through the loss of a key contract or client, leaving you with the feeling of a rug being pulled from under your feet and being unable to pay invoices. Or perhaps they have been on the cards for some time and your attempts to improve cash-flow haven't worked.
Received a Bounce Back Loan?
Don't Worry - There are thousands of other company directors going through the same process. No matter what position you are in and need looking for options, speak to a member of the Real Business Rescue team. It's Free & Confidential.
The team are available now -  0800 644 6080
HMRC are the most common business creditor and for many company directors, it can be a daunting prospect dealing with them. HMRC has the power to issue a distraint notice, enter your premises and take possession of company property to be sold at public auction to compensate for what your company owes. In the most serious of matters – and where there are no assets in the business - HMRC can also petition to wind up the insolvent company which is every director's worst nightmare.
At Real Business Rescue, we can provide company directors with options at a time when it feels like they have none. We can create time to negotiate with creditors whether that's trade creditors or HMRC. We can even delay bailiffs and help you postpone or avoid a winding-up process and subsequent liquidation. Depending on the company circumstances, we may even be able to get the business operating lucratively again.
So, if creditors are chasing your company for payment that it cannot afford, contact us today. You can arrange your free consultation with a Real Business Rescue specialist at one of our 100+ Offices, or you can call our specific director hotline for immediate and private advice from a licensed insolvency practitioner, or alternatively you can download a number of business insolvency guides from our website to help shed more light on your situation.
As the director or owner of a struggling business it can be stressful dealing with demanding creditors who use threatening phone calls and emails to intimidate. Unfortunately, many debtors are so concerned about the possibility of being deemed insolvent in court that they're too timid to fend off creditor pressures. Although it would be in your best interest to communicate and negotiate with the institutions and/or private lenders you're indebted to, you are not legally obliged to put up with excessive harassment or inappropriate pressures. Gaining a fuller understanding of creditor rights will help you protect yourself from lenders that use scare tactics to force cooperation.
What Rights Does A Creditor Have When Collecting a Debt?
If a creditor is unable to collect a debt from you by directly demanding repayment they may opt to pass this task on to a debt collection agency or sell the debt to a third-party. If the loan is secured by a legal charge over an asset or property as collateral the creditor may be able to enforce the security by taking possession of the asset/property. They also have the right to serve you a written notice requesting payment of a loan and the interest owed if it has fallen due for payment.
How Can You Tell if a Creditor Is Overstepping their Boundaries?
You shouldn't have to live in fear of answering your phone or checking your mail because you don't want to face the pressure of repetitive repayment demands. If a creditor crosses a certain threshold they could be guilty of harassment, and you may be able to seek a remedy in court. Under UK law a creditor could be accused of harassment or misconduct for doing any of the following:
Phoning on an unnecessarily frequent basis (several times per day) or at inappropriate times (during the early morning or late at night).
 
Using multiple debt collectors to demand repayments for the same debt
 
Pressuring you to make larger repayments than required
 
Disclosing information about your debts to a third-party. This includes relaying messages about a debt through a family member, friend, or co-worker
 
Making aggressive contact attempts in personal venues such as your workplace, or through social networking sites like Twitter or Facebook
 
Implying that court actions are being taken against you personally when they cannot
 
Threatening to take you to court when they're fully aware that they don't have the right to
 

Telling you that you could face imprisonment if you fail to repay debts; failure to repay is not a criminal offence in most cases.
If your creditors have been using any of the above tactics to pressure you into making payments you may  be able to reduce or eliminate the debt you owe them by bringing a which can be offset against the sum owed action for harassment and being awarded compensation which can be offset against the sum owed.
When Can a Creditor Bring You To Court?
Depending on the situation a creditor may be able to bring you to court to undergo an involuntary formal insolvency procedure, which typically leads to bankruptcy. If you've been served with a statutory demand requiring payment of an owed debt greater than £750 and fail to comply within a period of 21 days you are deemed legally insolvent for the purposes of court proceedings. Likewise, if you have been unable to repay a mortgage and the interest has been in arrears for more than two months the creditor may have the right to bring you to court seeking possession of the charged property.
What Rights Does a Creditor Have During Bankruptcy Filings and Insolvency Procedures?
Although the goal of every insolvency procedure is to maximise the interests of the creditors generally it is important to note that there are some limitations. Some proceedings will eliminate the debtor's requirement to repay certain debts. The creditor can legally challenge a debtor's bankruptcy claim, and has the right to be heard in any bankruptcy filing. They do not have to be present at the first bankruptcy hearing (the 341 meeting) in order to challenge a debtor's bankruptcy claim.
Need to speak to someone?
If your company is struggling with unmanageable debts, squeezed cash flow, or an uncertain future, you are far from alone. We speak to company directors just like you every single day, and we are here to give you the help and advice you need.
Call our team today on 0800 644 6080
What Can You Do to Alleviate Creditor Pressures?
Perhaps the best way to alleviate creditor pressures is to negotiate a mutually beneficial repayment arrangement that gives you the extra time and leniency needed while also offering the creditor some assurance that the debt will be repaid. If you're unable to get a creditor to come to an agreement independently you may have more success utilising the assistance of a licensed Insolvency Practitioner (IP) and entering into an individual or company voluntary arrangement. In an arrangement procedure you work with an IP to formulate a viable repayment plan that will be presented to the creditors via a professionally drawn up proposal. Other ways to alleviate creditor pressures include pursuing consolidation loans or other financing solutions in order to repay debts.
If you're having problems dealing with creditors and are not sure how to stop them from pressuring you, contact us today for a free consultation. We can assess your situation and help you devise a business rescue strategy that will provide the leniency needed to repay debts and recover gradually. 
Contact the RBR Team Today
---
Free download
Free Insolvency Report
Claim Your Free Business Review
All UK sectors are experiencing specific challenges at present, particularly in light of the Covid-19 pandemic. Find out how your sector is performing here.
Simply search your Limited Company Name or Company Number
Please select your company from the list below:
We will also check if you're eligible for Director Redundancy
Next Steps
We provide free confidential advice with absolutely no obligation.
Our expert and non-judgemental team are ready to assist directors and stakeholders today.
Free Business Review
---
Claim your Free Business Review to understand what options are available to you.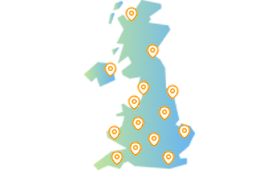 Office Locator
---
Find your nearest office - we have more than 100 across the UK. Remote Video Meetings are also available.
Contact Us Today
---
Free, confidential, and trusted advice for company directors across the UK.