On 28 March 2020, the Government announced new insolvency measures to support businesses under pressure as a result of the coronavirus outbreak. The Government will amend insolvency law to give companies breathing space and keep trading while they explore options for rescue and temporarily suspending wrongful trading provisions retrospectively from 1 March 2020 for three months. You can find out more here. Directors must still be mindful of their fiduciary duty to creditors and shareholders and early advice is always the best protection against any criticism.
The Difference Between Wrongful and Fraudulent Trading

Here we'll examine some of the key differences between wrongful trading and fraudulent trading:
Fraudulent trading is when a company carries on business operations with the intent of purposefully deceiving and defrauding its creditors. This is a criminal offence and is punishable by steep fines/debt liabilities depending on the severity of the fraud and potentially improvement.


Wrongful trading is when a company continues to trade as normal even though the managers/directors were aware (or should have been aware) of the fact that the company was going out of business. This is a civil offence, so directors found guilty of it may be held personally liable for company debts and/or banned from acting as the director of any limited company for a period of up to 15 years.

Although fraudulent trading is a more serious offence, the owners and managers of a struggling company should be just as careful about avoiding accusations of wrongful trading, as the repercussions could be highly detrimental to a person trying to uphold the integrity of their business reputation and finances. 


If you're not sure whether you've breached any laws related to wrongful or fraudulent trading, please see our guide on directors' duties. 
Received a Bounce Back Loan?
Don't Worry - There are thousands of other company directors going through the same process. No matter what position you are in and need looking for options, speak to a member of the Real Business Rescue team. It's Free & Confidential.
The team are available now -  0800 644 6080
How Are Directors Accused of Wrongful or Fraudulent Trading?
Any company that enters insolvency through a winding up process (i.e- compulsory or voluntary liquidation) will be subject to a thorough investigation conducted by the liquidator. The goal of the investigation is to ascertain whether the directors of the company were guilty of wrongful or fraudulent trading while the company was insolvent. If the liquidator believes the directors did not fulfil their duties while trading insolvent they may present this accusation to the court in the investigation summary.
How to Avoid Wrongful or Fraudulent Trading Accusations
The best way to prevent the possibility of being accused of wrongful trading is to consult with an insolvency practitioner as soon as you feel your company is no longer able to keep up with its financial obligations. Aside from seeking professional assistance expeditiously, here are some tips to help you minimise the risk of being accused of wrongful or fraudulent trading once you've realised your company is trading insolvent:


Keep thorough documentation of all income and expenditure
 
Contact an IP once you're aware that the company is unable to repay its debts
 
Do not lie to creditors or attempt to deceive them in any way
 
Act in the best interest of all creditors as a whole; do not show preference to any individual party that you owe.
 

Do not attempt to sell your assets (i.e. - inventory, equipment, property etc.) at a price that is lower than the market value – this could be construed as a transaction at under value. If you are considering liquidation as a solution look into a formal voluntary liquidation instead.

 
If you're concerned that you could be accused of wrongful or fraudulent trading in the near future, call us today, or send us an email to participate in a free consultation. We'll help you assess your current risk level and devise a plan of action to keep your company's directors protected from liabilities and legal repercussions.
Contact the RBR Team Today
---
Free download
Free Insolvency Report
Claim Your Free Business Review
All UK sectors are experiencing specific challenges at present, particularly in light of the Covid-19 pandemic. Find out how your sector is performing here.
Simply search your Limited Company Name or Company Number
Please select your company from the list below:
We will also check if you're eligible for Director Redundancy
Next Steps
We provide free confidential advice with absolutely no obligation.
Our expert and non-judgemental team are ready to assist directors and stakeholders today.
Free Business Review
---
Claim your Free Business Review to understand what options are available to you.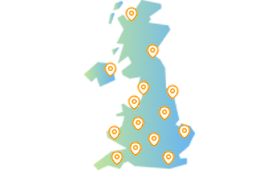 Office Locator
---
Find your nearest office - we have more than 100 across the UK. Remote Video Meetings are also available.
Contact Us Today
---
Free, confidential, and trusted advice for company directors across the UK.