How to find an insolvency practitioner
When your limited company is showing the signs of financial distress, seeking the advice of a local licensed insolvency practitioner could make all the difference when it comes to the future of the business. But how do you go about finding an insolvency practitioner near to you that you can trust?
Take Our Free 60 Second Test
Get an instant understanding of your:
Debt and Asset Position
Formal Insolvency Options
Next steps
Plus much more ...
Start The 60 Second Test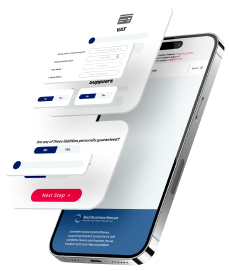 What does an insolvency practitioner do?
An insolvency practitioner works with insolvent companies which are no longer able to meet their liabilities as and when they fall due. An insolvency practitioner's main aim will be to rescue the business as a going concern should this be deemed to be viable. This may be achieved through a number of different processes, both formal and informal, each requiring a different level of intervention by the insolvency practitioner.
For some companies this may be entering into informal negotiations with creditors in order to come to a mutually agreeable way of repaying unaffordable debt; other situations, however, will require a more formal and structured plan which can be achieved through a legally binding insolvency process known as a Company Voluntary Arrangement (CVA). 
An insolvency practitioner can be appointed by either the directors of a struggling company, or a disgruntled creditor of the company, depending on the situation. Creditors may petition the court for the winding up of a company as a last ditch attempt to recover money it is owed; in this instance the appointed insolvency practitioner is known as the Official Receiver. Alternatively, a director may come to the conclusion that the company can no longer continue trading in its current state, and appoint an insolvency practitioner to help them work through the situation. Our insolvency practitioners can explore shareholder options, including a Members' Voluntary Liquidation (MVL) for solvent companies. 
What are the benefits of a local insolvency practitioner?
While it is possible to enter into an insolvency process without ever meeting your appointed insolvency practitioner, in many cases a director may find it beneficial to have a face-to-face meeting particularly during the early fact finding stages when the potential options are still being explored.
An insolvency practitioner operating locally to your business is also more likely to understand the particular pressure points you may be facing in operating in your geographic location.
UK's number one for director advice
We handle more corporate insolvency appointments than any other UK firm; demonstrating our commitment to helping directors and business owners in financial distress.
The team are available now -  0800 644 6080
60 Second Test Find Your Nearest Office
What to look for when choosing an insolvency practitioner
While anyone can call themselves an insolvency adviser, only those who have passed a rigorous set of exams, have gained experience in insolvency work, hold a license and are authorised to act on behalf of an insolvent individual or company can call themselves an insolvency practitioner.
It is important you ensure you are speaking to licensed insolvency practitioner, or a firm who has a team of licensed insolvency practitioners working for it. This will ensure you are being given expert advice you know you can trust. All licensed insolvency practitioners are listed on the Insolvency Service website. This directory allows you to search by town, city, or county, helping you to locate a recognised insolvency professional near to you. Alternatively you can use the Insolvency Service directory to search by known details such as name and company if you want to check the credentials of an insolvency practitioner you are already dealing with. 
How to find a local insolvency practitioner
There are a number of ways of getting in contact with a trusted local insolvency practitioner. You can search via the Insolvency Service, or alternatively you may be referred by one through your accountant should they be aware of your financial challenges.
However, as many insolvency practitioners (and the firms they work for) will have an online presence, it is more frequently the case that directors will find an insolvency practitioners by searching the internet. As long as you can check their credentials before proceeding, this is just as valid a way of finding a local insolvency practitioner as any other.
At Real Business Rescue, we have over 80 licensed insolvency practitioners operating across more than 100 UK offices spanning the length and breadth of the country. You can call our dedicated director helpline on 0800 644 6080 and our advisers will place you with a Real Business Rescue licensed insolvency practitioner in your local area.
Further Reading on How to find an insolvency practitioner
How to find an insolvency practitioner
How does the process work of banks appointing their own insolvency practitioner?
Who Knows Best When Seeking Business Advice?
Real Business Rescue are here to help
Still unsure whether liquidation is right for your company? Don't worry, the experts at Real Business Rescue are here to help. Our licensed insolvency practitioners will take the time to understand the problems your company is facing before recommending the best course of action going forward based on your own unique circumstances.
UK's Largest Liquidators
100+ Offices Nationwide
100% Confidential Advice
Supported 25,000+ Directors
Meet The Team
Team of Qualified Experts
Trusted team of experts on hand to assist
Meet The Team
Looking for immediate support?
Complete the below to get in touch
Free 60 Second Test
For Ltd Company Directors
Get An Instant Understanding Of Your:
Debt and Asset Position
Director and Liability Review
Next Steps
Plus much more ...
Real Business Rescue Recommended
Next Steps
We provide free confidential advice with absolutely no obligation.
Our expert and non-judgemental team are ready to assist directors and stakeholders today.
60 Second Test
---
Understand your company's position and learn more about the options available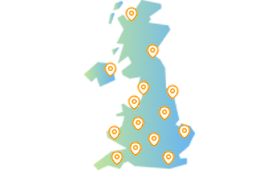 Office Locator
---
Find your nearest office - we have more than 100 across the UK. Remote Video Meetings are also available.
Contact Us Today
---
Free, confidential, and trusted advice for company directors across the UK.