How have nurseries been impacted by Covid-19?
Already struggling to balance the books following the introduction of the 30 hours free childcare provisions, nurseries, day-care providers, and childminders have seen their finances decimated further as a result of the coronavirus crisis.
Even though nurseries have been given the go-ahead to provisionally re-open as of June 1st, the tough times are far from over. A double whammy of falling demand and financial uncertainty has left many early years providers worried for the future with some questioning whether they will be able to reopen when lockdown restrictions are lifted.
Received a Bounce Back Loan?
Don't Worry - There are thousands of other company directors going through the same process. No matter what position you are in and need looking for options, speak to a member of the Real Business Rescue team. It's Free & Confidential.
The team are available now -  0800 644 6080
Many nurseries rely on the government-funded childcare entitlement to supplement the income received from fee-paying parents. However, some who were forced to close as a result of the government-enforced lockdown period, have had this funding removed. This is because local authorities were given permission to channel this funding into establishments which remained open to support children of key workers or those classified as vulnerable, diverting it away from those nurseries which were closed.
This has left some of those who had temporarily shut with a huge gap in their cash flow. Without this funding coming in, yet still responsible for paying rent, staff, insurance, professional registration fees, and other overheads, has pushed the finances of many nurseries to breaking point.
Nurseries and the furlough scheme
For those that continue to be in receipt of government funding, however, many have found that they are not entitled to the full rebate promised by the government should they need to furlough staff members. This is because funds received through the Coronavirus Job Retention Scheme (CJRS) are offset against existing government funding.
Nurseries can only claim back the portion of staff salaries which are not covered by this existing funding. The example provided by the government was that a nursery which generates 40 per cent of its monthly income by way of government funding, with the remaining 60 per cent coming from other sources including fee-paying parents, are only entitled to furlough the equivalent of 60 per cent of its payroll through the CJRS.
To further compound the problems, even those nurseries which have remained open to provide childcare facilities to the vulnerable and the children of key workers, are still finding finances are running out. While they may be in receipt of government-funding, income from fee-paying parents has dropped significantly. Some nurseries have asked for parents to continue paying a portion of their usual fees in order to keep the business afloat, however, the legality of asking for these retainer payments is now being called into question.
What does the future hold for nurseries?
Only time will tell how much demand there will be for childcare provisions in the weeks and months to come, yet it is clear that the level of this demand will have a huge part to play in the overall recovery of the sector.
With many parents furloughed or working from home for the foreseeable future, the need for childcare isn't as great as it was only a short few months ago. With finances squeezed and job security uncertain for many, demand is likely to take a hit as fewer parents will have a need, or the financial resources, to send their children to these establishments.
Health and safety concerns
An additional obstacle for nurseries to overcome is the sense of hesitancy on behalf of parents to send their children back into this type of environment so soon. With a lack of PPE and adequate cleaning supplies added to the practical challenges of keeping small children socially distanced, there are concerns from parents as to the safety of sending children back while the virus is still at large. This will undoubtedly lead to some parents being keen to keep their children out of childcare facilities for as long as is practically possible.
What help is out there to help nurseries during coronavirus lockdown?
Some may be entitled to the £10,000 small business grant; however, this is only available to those operating out of premises which attract business rates relief, excluding those trading from premises including community centres. Others may have to turn to other avenues of funding such as the Bounce Back Loan Scheme or the Coronavirus Business Interruption Loan Scheme (CBILS).
However, some nurseries will be left with little other option but to close for good if there is no viable future for the business. If you are considering closing your nursery or childcare business, you should seek help from a licensed insolvency practitioner as a matter of urgency. Real Business Rescue's nationwide team of business rescue professionals will take the time to understand your situation and talk you through the options available.
Need to speak to someone?
If your company is struggling with unmanageable debts, squeezed cash flow, or an uncertain future, you are far from alone. We speak to company directors just like you every single day, and we are here to give you the help and advice you need.
Call our team today on 0800 644 6080
You may be able to restructure your finances by way of a Company Voluntary Arrangement (CVA) which allows you to enter into formal negotiations with outstanding creditors to lower your monthly outgoings. Alternatively, we can also explore the possibility of placing your company into a Creditors' Voluntary Liquidation (CVL) if you believe the business needs to stop trading and close for good.
The most important thing at this time is to seek expert advice, allowing you to make an informed decision as to the future of your business. If you would like to discuss the problems you are facing with your nursery or childcare business, call our experts for free help and advice.
Contact the RBR Team Today
---
Free download
Free Insolvency Report
Claim Your Free Business Review
All UK sectors are experiencing specific challenges at present, particularly in light of the Covid-19 pandemic. Find out how your sector is performing here.
Simply search your Limited Company Name or Company Number
Please select your company from the list below:
We will also check if you're eligible for Director Redundancy
Next Steps
We provide free confidential advice with absolutely no obligation.
Our expert and non-judgemental team are ready to assist directors and stakeholders today.
Free Business Review
---
Claim your Free Business Review to understand what options are available to you.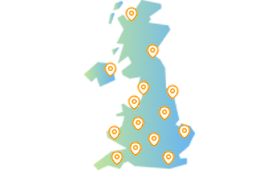 Office Locator
---
Find your nearest office - we have more than 100 across the UK. Remote Video Meetings are also available.
Contact Us Today
---
Free, confidential, and trusted advice for company directors across the UK.