Expert advice for hotels and accommodation providers during COVID-19
Businesses up and down the country have been adversely impacted by the coronavirus outbreak, with demand down in many industries, with many others seeing trade grind to a complete halt. While virtually no sector has been immune to business interruption in the wake of the Covid-19 pandemic, some industries have certainly been impacted more than others, with the long-term outlook also looking more bleak for some sectors than others.
When the coronavirus crisis hit, the travel industry was one of the first to be affected as flight were grounded and all but essential travel ruled out. This left hotels in a position where they were not only forced to issue refunds to pre-booked customers, but also facing months of empty rooms and an incredibly uncertain future.
Received a Bounce Back Loan?
Don't Worry - There are thousands of other company directors going through the same process. No matter what position you are in and need looking for options, speak to a member of the Real Business Rescue team. It's Free & Confidential.
The team are available now -  0800 644 6080
Falling customer demand
The accommodation industry supports two main client groups - business travellers and those travelling for pleasure. When lockdown measures were announced, both of these target markets were prevented from travelling for the foreseeable future.
While holidaymakers and leisure travellers will slowly return as restrictions are lifted and consumer confidence returns, it is those accommodation providers who are set up to cater for business travellers who are likely to bear the brunt of the financial fallout and suffer in the long-term.
Hotels struggling due to Covid-19 coronavirus
With thousands of offices now sitting empty as workers have made the transition to working from home, companies are discovering the benefits offered by digital collaboration tools including Zoom and Microsoft Teams. Individuals who may have never taken part in a video call are now finding that they have quickly become an intrinsic part of their working life. While many people will eventually return to the office in some form or another, it is likely that the video conference call will remain part of many people's work life reducing the need for in-person meetings.
While limiting business travel has the potential to lead to huge savings for those companies, curbing the level of business-related travel could decimate a major portion of the accommodation industry.
Hotel cash flow problems after coronavirus lockdown
While demand for short-term accommodation is likely to rise as time goes on, those operating within the leisure and travel sector may have to prepare for a slow and staggered return to normality.
During challenging times, it is important to be honest with yourself and where you realistically see your business over the coming months. If cash flow is already tight, you need to consider whether you can sustain several more months of low occupancy rates and the reduced income coming into your business. While many hotels have been able to survive thus far through by mothballing the company, the government's Coronavirus Job Retention Scheme is set to come to an end in October, meaning staffing costs will return at a time when occupancy levels may still be low.
Insolvency advice for hotels, B&Bs, and accommodation providers
If you are worried about what the future holds for your hotel and how you will be able to continue to meet your outgoings, it is vital that you take expert advice from a licensed insolvency practitioner at the earliest available opportunity. The sooner you take this step, the better chance you have of saving your company and protecting as many jobs as possible.
There are several formal insolvency procedures which can be implemented in order to rescue a distressed business. A Company Voluntary Arrangement (CVA) allows for a company to enter into negotiations with creditors to restructure existing liabilities. This will reduce the company's monthly outgoings and allow for existing debt to be serviced using future profits.
Alternatively, placing the company into administration not only protects the company from litigation proceedings but also serves as an opportunity to reconfigure the operational and organisational structures of the company to better suit its current situation.
Through a programme of restructuring, you can streamline your operations, reduce your outgoings, and preserve cash flow. This allows for cuts to be made where necessary in order to give the rest of the business the best chance of effecting a turnaround.
Hotels, coronavirus, and liquidation advice
In some cases, a company's financial problems will have taken it beyond the point of rescue when incomings are simply not enough to sustain outgoings. If you believe your hotel or accommodation business is insolvent, or is likely to be in the near future, you should take steps to protect yourself and your creditors.
When a company is insolvent, directors have certain legal responsibilities which they must adhere to. These include placing the interests of creditors above the interests of shareholders. Directors should not partake in any activity which could worsen the position of creditors or cause them any further losses. Failure to do this could see directors become personally liable for financial losses incurred from the moment they knew the company to be insolvent.
Seeking the advice of a licensed insolvency practitioner demonstrates your desire to adhere to your duties and do what is right by your creditors. A licensed insolvency practitioner will be able to talk you through your situation and advise whether voluntary closure of the company by way of a Creditors' Voluntary Liquidation (CVL) is the most appropriate option.
Need to speak to someone?
If your company is struggling with unmanageable debts, squeezed cash flow, or an uncertain future, you are far from alone. We speak to company directors just like you every single day, and we are here to give you the help and advice you need.
Call our team today on 0800 644 6080
How Real Business Rescue can help
If your hotel, B&B, or accommodation business is struggling financially, Real Business Rescue are here to help you understand your options. Contact our expert team today to arrange a free no-obligation consultation with a licensed insolvency practitioner in your local area.
Contact the RBR Team Today
---
Free download
Free Insolvency Report
Claim Your Free Business Review
All UK sectors are experiencing specific challenges at present, particularly in light of the Covid-19 pandemic. Find out how your sector is performing here.
Simply search your Limited Company Name or Company Number
Please select your company from the list below:
We will also check if you're eligible for Director Redundancy
Next Steps
We provide free confidential advice with absolutely no obligation.
Our expert and non-judgemental team are ready to assist directors and stakeholders today.
Free Business Review
---
Claim your Free Business Review to understand what options are available to you.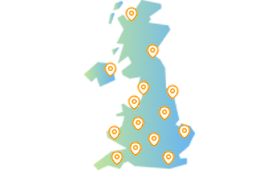 Office Locator
---
Find your nearest office - we have more than 100 across the UK. Remote Video Meetings are also available.
Contact Us Today
---
Free, confidential, and trusted advice for company directors across the UK.