What is CBILS business funding?
With businesses across the country facing challenges like never before in the wake of Covid-19, many companies are finding themselves in desperate need of outside funding as income takes a hit.
In response to this need, the government has introduced a new funding initiative known as the Coronavirus Business Interruption Loan Scheme – or CBILS for short.
The premise behind CBILS is to offer businesses easier access to emergency funding to help ease cash flow worries and keep companies afloat while they contend with what could potentially be months of business disruption as a result of Covid-19.
The loans are offered on attractive terms which include no interest being payable for the first 12 months, as well as a ban on lenders requesting personal guarantees on this type of borrowing. As an alternative the government has pledged to provide security to the banks up to 80% of the loan amount.
While the idea of CBILS is sound, the reality has unfortunately fallen far short of initial expectations. In fact, recent figures show that just 1.4% of businesses enquiring about CBILS loans have successfully managed to secure the borrowing they are looking for.
Received a Bounce Back Loan?
Don't Worry - There are thousands of other company directors going through the same process. No matter what position you are in and need looking for options, speak to a member of the Real Business Rescue team. It's Free & Confidential.
The team are available now -  0800 644 6080
Why have so few businesses secured a CBILS loan?
Initial feedback suggests the reasons behind the low uptake on the CBILS is two-fold. Firstly, there are those who have been turned down as they do not meet the borrowers lending criteria, even though the government have called on banks to relax this in order to make finance more accessible for companies during these challenging times.
Then there are those companies who have made the decision not to proceed with an application once they discover more about the scheme and how it works.
What are the problems with CBILS?
One of the drawbacks which has been highlighted with the CBILS scheme is the timescales involved. It appears that the application process is much more drawn out meaning getting the money into companies is not as quick in comparison to many other types of funding.
As a new initiative which is being heavily publicised by the government, the scheme is in high demand which is causing severe delays, not only in applications being processed, but also for directors who are simply seeking initial advice on the scheme.
With many business owners spending hours on the phone waiting to speak to an adviser, this amounts to precious time being wasted which could be put to better use as directors across the country are working flat-out to secure the future of their company.
Once the need for funding becomes apparent – particularly in the midst of an unprecedented crisis such as Covid-19 – time is of the essence. However, many are finding that CBILS quite simply isn't going to provide the money quickly enough.
Alternatives to CBILS
So, if you are one of the many thousands of businesses who have been turned down for a CBILS loan, or have discovered the scheme is not right for you, what are your options?
If you are struggling to secure a CBILS loan, first of all, don't panic. This scheme is only one of a variety of ways you can get funding into your business. There are a host of CBILS loan alternatives, some of which may actually be better suited to your business and its funding requirements.
Different lenders, different criteria
Just because you have been rejected for a CBILS loan does not mean that you will not be able to secure finance elsewhere. Every finance provider has their own set of lending requirements and are willing to accept different levels of risk when it comes to granting borrowing.
Where one lender may prioritise established companies who can evidence a long and successful trading history, others may be more concerned with how you are currently trading and your prospects for the future. So, while a high street bank may reject your application, you could be the perfect candidate for other more niche lenders.
Unfortunately making multiple applications until you find a company willing to lend can be an extremely time-consuming, not to mention frustrating process. In instances like this you would be strongly advised to seek the assistance of a professional commercial finance specialist to help you secure the funds you need.
A commercial funding expert – such as UK Business Finance – already know what different lenders are looking for and will be able to quickly identify the most appropriate lender for you, maximising your chances of success while getting the money into your business in a timely manner.
Consider different types of finance
Commercial funding comes in many shapes and sizes, from traditional loans through to asset and invoice financing options. What will be right for you will depend on a host of factors including how much your company needs to borrow, how much it can afford to pay back, as well as what the money will be used for.
If you need an injection of capital in order to fund the purchase of a new piece of machinery or equipment then asset finance may be perfect for you. Alternatively, if your cash flow has taken a hit due to customers failing to paying their invoices on time, then you may benefit from a form of invoice factoring or discounting.
By opening yourself up to the whole of market, rather than just the funding options offered through CBILS, you may discover a more suitable finance product which better meets your budget as well as your bespoke business needs. Again, having a frank discussion with a funding expert can help narrow the array of options and locate the most appropriate one for you and your company.
The importance of choosing the right form of finance
You may have been rejected for a CBILS loan, have found out that you haven't met the criteria and therefore don't qualify for a CBILS loan, or even that this type of borrowing is simply not suited to your funding needs particularly when it comes to timescales. Regardless of the reasons, there is help out there which can help you get the injection of capital you need in a swift and timely manner.
When taking out a form of business finance it is vital that the product you choose meets not only your immediate needs, but that it is also suitable for the long-term objectives of your company. If your need for funding is temporary, it is no good taking out a long-term loan which you will be paying back for many years, long after the need for funding has gone.
This is why seeking the help of a funding expert could be of huge benefit to your company. Not only can this ensure you are choosing the best finance option, but also that you are getting this borrowing in the most cost-effective manner possible.
Need to speak to someone?
If your company is struggling with unmanageable debts, squeezed cash flow, or an uncertain future, you are far from alone. We speak to company directors just like you every single day, and we are here to give you the help and advice you need.
Call our team today on 0800 644 6080
How a business finance specialist could help
An experienced funding professional will be able to harness their established network of lenders, cutting through the often onerous application process with ease, and ultimately getting the funds into your business much quicker than if you went through the process alone.
Specialists such as the team at UK Business Finance are adept at sourcing the most appropriate funding for the business at the best price possible. Whether you have been turned down for the CBILS scheme, or would just like to discover whether there is a better option out there, an experienced funding expert should be your first port of call.
Contact the RBR Team Today
---
Free download
Free Insolvency Report
Claim Your Free Business Review
All UK sectors are experiencing specific challenges at present, particularly in light of the Covid-19 pandemic. Find out how your sector is performing here.
Simply search your Limited Company Name or Company Number
Please select your company from the list below:
We will also check if you're eligible for Director Redundancy
Next Steps
We provide free confidential advice with absolutely no obligation.
Our expert and non-judgemental team are ready to assist directors and stakeholders today.
Free Business Review
---
Claim your Free Business Review to understand what options are available to you.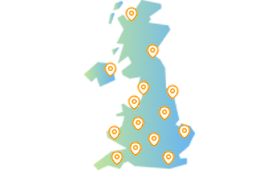 Office Locator
---
Find your nearest office - we have more than 100 across the UK. Remote Video Meetings are also available.
Contact Us Today
---
Free, confidential, and trusted advice for company directors across the UK.