Support for universities and academies during COVID-19
The Covid-19 coronavirus pandemic has caused business disruption and long-term uncertainty on a level arguably never before witnessed. The education sector is facing challenges of its own, and these problems are affecting both universities and private schools across the country.
With the university experience that new students are set to enjoy being up in the air at the moment, time will tell how successfully these establishments are going to be in recruiting students. If classes are delivered online, and recreational and sporting activities curtailed, some may take the view to delay their studies for a year until the situation becomes clearer. While a years' deferral may have little long-term impact on students, this could be financially devastating to universities who rely on the income generated through tuition fees to keep the establishment open.
Received a Bounce Back Loan?
Don't Worry - There are thousands of other company directors going through the same process. No matter what position you are in and need looking for options, speak to a member of the Real Business Rescue team. It's Free & Confidential.
The team are available now -  0800 644 6080
Drop in overseas students to universities, private schools, and academies
Particularly those who rely on overseas students look set to bear the brunt of this fallout. Overseas students not only make up a significant number of the total number of students studying at universities and further and higher education establishments in the UK, but they also pay much higher tuition fees than home students. This makes them extremely valuable from a financial point of view. Overseas students are also much more likely to stay in halls of residence or other university-owned accommodation as opposed to students from the UK who may opt for private rentals or remain living with family in order to reduce costs.
Private schools are also at risk of suffering a similar fate if continuing travel restrictions prevent international pupils from taking up places. Not only does the coronavirus crisis present logistical challenges when it comes to pupils travelling to the school, but it also throws up more personal quandaries regarding how comfortable parents feel being separated from their children during these unprecedented times.
What to do if your education business is experiencing Covid-19 pressures
If Covid-19 has affected your university, private school, tutoring business, or any other educational establishment, seeking timely advice is imperative. The sooner you seek expert help and guidance, the more options will be open to you when it comes to rescuing your business.
There are a range of restructuring and refinancing methods which can be employed, depending on the financial position of the company and the desire on behalf of shareholders to turn the situation around.
Restructuring your educational establishment
If you have fallen behind in your obligations to HMRC, a Time to Pay (TTP) arrangement could allow you to enter into a mutually agreeable repayment plan to settle your tax arrears in an affordable manner over a set period, typically up to 12 months.
Alternatively, if you owe money to a number of creditors – which may include HMRC – a formal payment plan known as a Company Voluntary Arrangement (CVA) provides the opportunity to negotiate a restructuring of the company's existing debts and outstanding obligations. This process is not suitable for every company; however, if you can demonstrate that your business is viable over the long-term, and your creditors give their consent to implementing the proposed plan, a CVA could be an ideal way of restructuring its finances thereby increasing the chance of a successful turnaround.
Legal protection from creditors with a moratorium during Covid-19 and beyond
If you are in danger of disgruntled creditors commencing legal action to recover the money you owe, your company may benefit from a moratorium. A moratorium provides temporary respite from ongoing and threatened litigation, giving vital breathing space while a route forward can be plotted.
Moratoriums are automatically granted when a company enters administration, however, they can also be applied on a standalone basis thanks to a recent addition introduced in the Corporate Insolvency and Governance Act 2020 (CIGA). Free-standing moratoriums are initially provided for 20 business days although this can be extended depending on the needs of the business.
Liquidation of a private school, university, or academy
If the challenges posed by Covid-19 have irrevocably damaged the ongoing viability of your school, academy, university, or other educational establishment, it may be that liquidation is the only answer.
Placing the company into liquidation may be the most appropriate solution to prevent further losses to creditors, while also ensuring you are adhering to your legal responsibilities as the director of an insolvent limited company. Liquidation entails the formal and orderly winding down of a company, including selling its assets for the benefit of outstanding creditors. At the end of the process, the company ceases to exist as a legal entity, and any outstanding debts which cannot be repaid through its assets, will be written off unless these have been previously secured by a personal guarantee.
Liquidating a company is a serious step to take, so it is important that you seek independent, professional advice before going down this route. At Real Business Rescue, our team of licensed insolvency practitioners will take the time to explain your options in detail, before recommending the most suitable course of action for you and your company. Whether your problems have been caused by the continuing Covid-19 coronavirus crisis, or if the company was already experiencing signs of financial or operational distress, timely business rescue advice is key.
Need to speak to someone?
If your company is struggling with unmanageable debts, squeezed cash flow, or an uncertain future, you are far from alone. We speak to company directors just like you every single day, and we are here to give you the help and advice you need.
Call our team today on 0800 644 6080
Education sector liquidation and rescue specialists
When you are considering liquidating or embarking upon a rescue strategy for a school, university, or any establishment which involves the education of children or young adults, it is imperative that care and attention is given to ensuring that any potential disruption to students is kept to a minimum. At Real Business Rescue you will be able to speak to an education sector specialist who understands the unique challenges posed by liquidating a school or university.
For immediate help and advice call our expert team today.
Contact the RBR Team Today
---
Free download
Free Insolvency Report
Claim Your Free Business Review
All UK sectors are experiencing specific challenges at present, particularly in light of the Covid-19 pandemic. Find out how your sector is performing here.
Simply search your Limited Company Name or Company Number
Please select your company from the list below:
We will also check if you're eligible for Director Redundancy
Next Steps
We provide free confidential advice with absolutely no obligation.
Our expert and non-judgemental team are ready to assist directors and stakeholders today.
Free Business Review
---
Claim your Free Business Review to understand what options are available to you.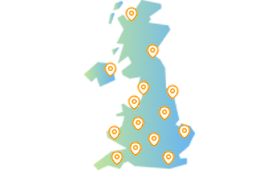 Office Locator
---
Find your nearest office - we have more than 100 across the UK. Remote Video Meetings are also available.
Contact Us Today
---
Free, confidential, and trusted advice for company directors across the UK.