Is a Recovery Loan right for your company?
The new Recovery Loan Scheme was announced at the 2021 Budget, and is designed to be a direct replacement for the CBILS and Bounce Back Loan Schemes, both of which are due to close to new applications at the end of March.
These loans aim to support business recovery as restrictions are lifted and companies once more begin opening their doors to customers.
Received a Bounce Back Loan?
Don't Worry - There are thousands of other company directors going through the same process. No matter what position you are in and need looking for options, speak to a member of the Real Business Rescue team. It's Free & Confidential.
The team are available now -  0800 644 6080
How much can I borrow through a Recovery Loan?
Two main types of borrowing can be secured using the recovery loan scheme with both traditional bank lending such as loans and overdrafts being available, as well as more specialist asset-based finance options. The amount you may be able to borrow through the recovery loan scheme will depend on the form the borrowing will take:
Loans and overdrafts available between £25,000 - £10m over six-year terms
Asset and invoice finance available between £1,000 - £10m over three-year terms
Does my business qualify for the Recovery Loan Scheme?
Recovery Loans are designed to be as inclusive to all businesses as possible, unlike previous government-backed Covid loans where different schemes were available for different sized businesses. The scheme is open to all UK businesses except banks, building societies, insurers, reinsurers, public-sector bodies, and state-funded primary and secondary schools.
Business must be viable, or would be viable were it not for the pandemic and they must have been impacted by Covid-19 in some way. Although some form of financial distress is accepted, the company must not be in collective insolvency proceedings when applying for borrowing through the Recovery Loan Scheme.
The Government will provide 80% security to lenders and no personal guarantees will be needed for borrowing up to £250,000. The loans will be made available through a range of accredited lenders once the scheme opens 6 April 2021. Applications will be accepted until 31 December 2021, at which point the scheme is set to close.
What if I have already had a CBILS or Bounce Back Loan?
The good news is that even if you have previously taken out a CBILS or Bounce Back Loan, you are still eligible for the Recovery Loan Scheme if your company requires additional funding.
However, you must remember that Recovery Loans, as well as any CBILS or Bounce Back Loans you may already have, are just that – loans. Eventually they will need to be repaid and you must be certain your company will be in a position to be able to repay any borrowing when the time comes.
Think very carefully before taking on further borrowing. While a Recovery Loan may be exactly what your company needs to kick-start operations once restrictions on trade are lifted, for others, this may just be adding to the financial problems already being experienced.
Piling further borrowing onto an already indebted company is a recipe for disaster so think very carefully before further burdening your business with another financial obligation. If taking out a Recovery Loan will simply sustain your business for another couple of months, after which point it is likely to find itself in the same position once more, you should seek specialist advice before committing to this borrowing.
A licensed insolvency practitioner will be able to objectively assess your company and its likely future viability. They will also be able to talk you through your options and ensure you understand what taking out additional borrowing could mean for both your company and you as an individual.
What happens if I cannot pay back a Recovery Loan?
One of the major appeals of a Recovery Loan is that there is no need to provide a personal guarantee for loans taken up to £250,000. This means that if your company is unable to repay this loan, you will not be held personally liable for the money owed. However, this does not mean that taking out a Recovery Loan is completely without risk.
If your company already has outstanding loans, overdrafts, or other finance arrangements, there is a chance some of these will be secured with a personal guarantee. If obtaining a Recovery Loan means your company is faced with having to repay more than it can afford and ultimately ends up becoming insolvent and enters liquidation, while you may not be responsible for repaying the Recovery Loan, any other personal guarantees which exist for other borrowing will crystalise at this point. In other words, it is not possible to simply write off the Recovery Loan without this having an impact on your company as a whole, including any existing finance arrangements which may be in place.
Need to speak to someone?
If your company is struggling with unmanageable debts, squeezed cash flow, or an uncertain future, you are far from alone. We speak to company directors just like you every single day, and we are here to give you the help and advice you need.
Call our team today on 0800 644 6080
Where can I get further advice
The experts at Real Business Rescue are here to provide you with the help and advice you need as you prepare for business for a life after Covid-19 restrictions. Whether you are suffering cash flow problems, are considering obtaining further funding, or are unsure whether your business is still viable, we can help guide you in the right direction. Call our team today to arrange a consultation with one of our licensed insolvency practitioners.
Contact the RBR Team Today
---
Free download
Free Insolvency Report
Claim Your Free Business Review
All UK sectors are experiencing specific challenges at present, particularly in light of the Covid-19 pandemic. Find out how your sector is performing here.
Simply search your Limited Company Name or Company Number
Please select your company from the list below:
We will also check if you're eligible for Director Redundancy
Next Steps
We provide free confidential advice with absolutely no obligation.
Our expert and non-judgemental team are ready to assist directors and stakeholders today.
Free Business Review
---
Claim your Free Business Review to understand what options are available to you.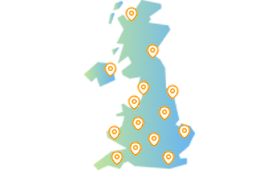 Office Locator
---
Find your nearest office - we have more than 100 across the UK. Remote Video Meetings are also available.
Contact Us Today
---
Free, confidential, and trusted advice for company directors across the UK.