What are the fiduciary duties of a limited company director?
Requirements for directors of solvent and insolvent companies
The corporate structure that legally separates a company from its directors also obliges directors to fulfil a range of fiduciary duties. These requirements safeguard those associated with the business, from shareholders and employees to customers and the public in general.
Fiduciary duties are owed by all directors, including shadow and de-facto directors who aren't registered with Companies House. Directors of a company can take on a variety of roles within their business, and even non-executive directors must comply with the legislation surrounding fiduciary duty.
In the past there have been cases where the power and authority bestowed by the office of director has been deliberately misused, so what are your fiduciary duties and the potential consequences of failing to fulfil them?
Take Our Free 60 Second Test
Get an instant understanding of your:
Debt and Asset Position
Formal Insolvency Options
Next steps
Plus much more ...
Start The 60 Second Test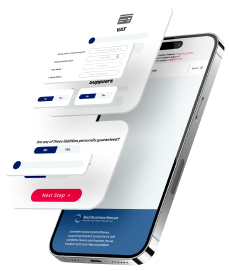 What are a company director's fiduciary duties?
Duty to act in the best interests of the company
This duty involves acting with the success of the company as a whole in mind - considerations would include, but are not limited to:
Your company's reputation
The effect of your decisions on employees
The long-term effects on the company
Treating shareholders equally, regardless of their shareholding
Duty to act within your powers
The company's Articles of Association lay out the powers held by directors, with the overarching premise being that these powers are used for the good of the company rather than for individuals. Your powers as a director may also be specified within resolutions and other constitutional agreements entered into by the company.
Duty to avoid conflicts of interest
A conflict of interest might be 'transactional' – where you have a personal interest in an ongoing transaction or agreement, or an arrangement that the company is about to enter into. 'Situational' conflicts of interest can also occur – for example, if you're also a director of a competitor business. You also have a duty not to accept benefits from third parties.
UK's number one for director advice
We handle more corporate insolvency appointments than any other UK firm; demonstrating our commitment to helping directors and business owners in financial distress.
The team are available now -  0800 644 6080
60 Second Test Find Your Nearest Office
Duty to exercise independent judgement
You must make decisions with consideration to all company members, rather than being unduly influenced by individuals or groups of shareholders, for instance.
Duty to exercise reasonable skill, care, and diligence
You must act with the skill, care, and diligence that can be reasonably expected from you given your training and past experience. For example, a company accountant would have specific skills and financial knowledge.
Director duties in insolvency
Your duties as a company director change if the business becomes runs out of money and becomes insolvent, and by law you must then prioritise the interests of your creditors. Failing to do so is a serious breach in this situation, and could leave you open to personal liability and disqualification.
So what are the potential consequences if you breach your fiduciary duties as a director of a financially healthy company?
Can't pay CBILS or Bounce Back Loan?
Don't worry - there are thousands of other company directors in the same position. If you are struggling to keep up with your Covid loan repayments, speak to a member of the Real Business Rescue team to discuss your options. It's Free & Confidential.
The team are available now -  0800 644 6080
Ramifications of failing in your fiduciary duties
If you've breached your fiduciary duties as a director there are various potential outcomes:
Removal from office
If sufficient numbers of shareholders vote in favour, you might be removed from office pending an investigation. Your company's constitution will determine how this procedure takes place, and provides guidance for this form of action.
Interim injunction
If a director is deliberately causing harm to the company – perhaps by damaging its reputation – an application to the court can be made for an interim injunction, with the purpose of stopping the harmful behaviour.
Compensation
The company as an entity, or an individual who has suffered financial loss due to a breach of fiduciary duty, could pursue you through the courts. This places your assets at risk, including your home if you're ultimately made bankrupt.
Need to speak to someone?
If your company is struggling with unmanageable debts, squeezed cash flow, or an uncertain future, you are far from alone. We speak to company directors just like you every single day, and we are here to give you the help and advice you need.
Call our team today on 0800 644 6080
Reversal of transactions
The company, another director, or a shareholder, could apply to the court to have a transaction set aside or restored – if it transpires that a conflict of interest existed at the time of the transaction, for example.
Director fiduciary duty is underpinned by trust and confidence between the directors, their company, and its stakeholders. It's vital to understand your duties as a director, as failing to fulfil them leaves you open to serious sanctions and penalties.
For more information please get in touch with our expert team and arrange a free, same-day consultation. Real Business Rescue operates an extensive network of offices around the country, and can quickly provide the unbiased guidance you need.
Real Business Rescue are here to help
Still unsure whether liquidation is right for your company? Don't worry, the experts at Real Business Rescue are here to help. Our licensed insolvency practitioners will take the time to understand the problems your company is facing before recommending the best course of action going forward based on your own unique circumstances.
UK's Largest Liquidators
100+ Offices Nationwide
100% Confidential Advice
Supported 25,000+ Directors
Meet The Team
Team of Qualified Experts
Trusted team of experts on hand to assist
Meet The Team
Looking for immediate support?
Complete the below to get in touch
Free 60 Second Test
For Ltd Company Directors
Get An Instant Understanding Of Your:
Debt and Asset Position
Director and Liability Review
Next Steps
Plus much more ...
Real Business Rescue Recommended
Next Steps
We provide free confidential advice with absolutely no obligation.
Our expert and non-judgemental team are ready to assist directors and stakeholders today.
60 Second Test
---
Understand your company's position and learn more about the options available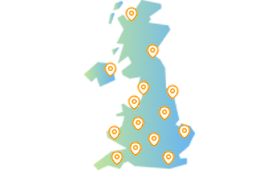 Office Locator
---
Find your nearest office - we have more than 100 across the UK. Remote Video Meetings are also available.
Contact Us Today
---
Free, confidential, and trusted advice for company directors across the UK.