How a bank can appoint an Insolvency Practitioner
How does the process of banks appointing their own insolvency practitioner work?
Under the Insolvency Act, 1986, if a debtor company defaults on a loan or has entered insolvency, holders of a qualifying floating charge (QFC) can appoint their own insolvency practitioner as long as the charge contains the power to do so, and the debt is enforceable.
This means that banks are entitled to appoint either an administrator (for charges created after 15th September 2003), or an administrative receiver for charges registered before this date.
Take Our Free 60 Second Test
Get an instant understanding of your:
Debt and Asset Position
Formal Insolvency Options
Next steps
Plus much more ...
Start The 60 Second Test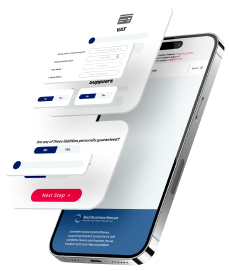 Qualifying floating charge holders (QFCHs) generally hold fixed charges over specific business assets, and a floating charge over all or a substantial number of the company's assets. The charge crystallises if the company defaults on payment, or enters insolvency.
Whether an administrator or administrative receiver is appointed, therefore, is determined by the date on which the floating charge was originally created.
UK's number one for director advice
We handle more corporate insolvency appointments than any other UK firm; demonstrating our commitment to helping directors and business owners in financial distress.
The team are available now -  0800 644 6080
60 Second Test Find Your Nearest Office
Administrative receivership
The appointment of an administrative receiver is becoming increasingly rare these days. This is due to the Small Business and Employment Act, 2002, which introduced changes intended to promote a culture of business rescue rather than company closure.
If the banks fear their exposure to risk is too high, they are likely to request an Independent Business Review to determine the company's viability, and to decide on the best way forward.
If it appears the bank will lose money, or they are at high risk of doing so, they'll appoint an administrative receiver to protect their interests. In the case of administrative receiverships, the insolvency practitioner has a duty in relation to the bank's debts only, and has no responsibility to other creditor groups.
If unsecured creditors wish to appoint an administrator to represent their own interests, they must first obtain the consent of the administrative receiver.
Can't pay CBILS or Bounce Back Loan?
Don't worry - there are thousands of other company directors in the same position. If you are struggling to keep up with your Covid loan repayments, speak to a member of the Real Business Rescue team to discuss your options. It's Free & Confidential.
The team are available now -  0800 644 6080
A bank-appointed administrator
Under the Insolvency Act, a qualifying floating charge holder can appoint their own administrator by applying to the court. If the directors or shareholders intend to make an appointment in this way, they must give the QFCH five business days' notice, and state who the intended administrators are.
Company directors must also provide the bank with the same notice if they intend to pass a resolution to liquidate their company. In both instances, the bank can object if they wish, and have the right to make alternative nominations for administrator.
Appointment without a court order
The bank can appoint an administrator without a court order, but they must give two days' notice to the holder(s) of any prior floating charge. A copy of the notice of intent to appoint an administrator may also be filed at court, and this provides for an interim moratorium period that protects the company from creditor action.
In some instances, the larger banks may appoint administrators from a centralised panel of insolvency practitioners. These IP firms will have tendered for panel membership, but there are certain restrictions on appointing an administrator without a court order. For example, an appointment cannot be made if:
An administrative receiver or provisional liquidator has been appointed
The company is already in liquidation
Need to speak to someone?
If your company is struggling with unmanageable debts, squeezed cash flow, or an uncertain future, you are far from alone. We speak to company directors just like you every single day, and we are here to give you the help and advice you need.
Call our team today on 0800 644 6080
Once an appointment has been made, it must be notified to the court along with a declaration that an enforceable floating charge is held. Additionally, the secured creditor needs to give their consent before any security over assets can be enforced.
Real Business Rescue is a major part of Begbies Traynor Group, the UK's leading business recovery firm. With a network of offices around the country, we can arrange a same-day consultation with a licensed insolvency practitioner. With 100+ offices across the UK, you're never far away from expert and confidential advice.
Further Reading on How does the process work of banks appointing their own insolvency practitioner?
How to find an insolvency practitioner
How does the process work of banks appointing their own insolvency practitioner?
Who Knows Best When Seeking Business Advice?
Real Business Rescue are here to help
Still unsure whether liquidation is right for your company? Don't worry, the experts at Real Business Rescue are here to help. Our licensed insolvency practitioners will take the time to understand the problems your company is facing before recommending the best course of action going forward based on your own unique circumstances.
UK's Largest Liquidators
100+ Offices Nationwide
100% Confidential Advice
Supported 25,000+ Directors
Meet The Team
Team of Qualified Experts
Trusted team of experts on hand to assist
Meet The Team
Looking for immediate support?
Complete the below to get in touch
Free 60 Second Test
For Ltd Company Directors
Get An Instant Understanding Of Your:
Debt and Asset Position
Director and Liability Review
Next Steps
Plus much more ...
Real Business Rescue Recommended
Next Steps
We provide free confidential advice with absolutely no obligation.
Our expert and non-judgemental team are ready to assist directors and stakeholders today.
60 Second Test
---
Understand your company's position and learn more about the options available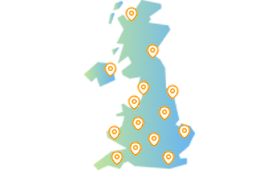 Office Locator
---
Find your nearest office - we have more than 100 across the UK. Remote Video Meetings are also available.
Contact Us Today
---
Free, confidential, and trusted advice for company directors across the UK.