There are several options available to help you pay your debts
If your business has multiple debts that it's struggling to repay, consolidating those debts is one approach that could help you get back on track. There are several different methods of debt consolidation available to you depending on the type of business you run and the circumstances you're in. But regardless of the route you take, the aim is the same - to combine all your debts into a single monthly repayment to free up cash flow and make your debts easier to manage. 
Take Our Free 60 Second Test
Get an instant understanding of your:
Debt and Asset Position
Formal Insolvency Options
Next steps
Plus much more ...
Start The 60 Second Test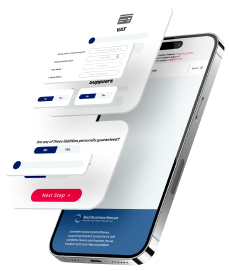 What is debt consolidation?
Debt consolidation is the process of combining various debts that you owe to different creditors into a single, larger debt that you can repay more easily. You might have heard of debt consolidation loans, which combine multiple debts into a single loan. However, there are also other approaches, such as refinancing and a Company Voluntary Arrangement (CVA), which might be more suitable.
Recommended Broker
Solutions Based
Funding Options
UK's Leading Business Funders
Free Brokerage Service
Full Market Access
Free Consultation Available
What are the different ways to consolidate business debts?
Debt consolidation loan
If you owe money to lots of different creditors, you can use a debt consolidation loan to merge all of those debts into a single loan repayment. The idea is that you borrow enough money to pay off your suppliers, lenders, landlords, utility companies, HMRC and any other creditors you have and instead owe money to just one lender. 
There are several benefits of debt consolidation loans, including:
They can save you from the stress of creditor pressure and the threats of legal action for late payments
You can reduce your administrative burden considerably, with just one payment to make each month rather than several
You can lower your monthly costs and free up cash flow with a debt consolidation loan over a longer repayment term or with a lower rate of interest than your current liabilities
There are also a few things to consider before going ahead with a debt consolidation loan. First, if you extend the repayment schedule then you will repay more overall. There may also be early repayment penalties to pay when you settle your existing debts.
Corporate Restructuring Options
When a company is in difficulty, sometimes a process of financial and/or operational restructuring is needed. From CVAs through to Administration, there are a range of rescue and recovery options to help you get back on track.
Learn more about restructuring by calling our team -  0800 644 6080
Debt refinancing
The main difference between debt refinancing and a debt consolidation loan is that this is an approach you can use to make one business debt more affordable. Instead of consolidating multiple debts into a single loan, you take out a loan with a lower interest rate or a longer repayment term than your existing debt to make the monthly payments more manageable. 
You can use debt refinancing to:
Reduce your monthly repayments by switching to a loan with a longer term 
Reduce your repayments by switching to a loan with a lower interest rate
Borrow more money over a longer term to repay the original loan and give you more cash to invest in the business
While refinancing can give the business more flexibility and potentially free up cash flow, you still need to be able to afford the monthly repayments. If you want to reduce your monthly repayments by extending the loan term, you could pay more overall. Lenders may also be reluctant to lend to a business that's struggling financially.
Company Voluntary Arrangement 
If your limited company can no longer pay its debts, a Company Voluntary Arrangement (CVA) is a formal insolvency process that can give you more time to repay them. Unlike debt consolidation loans and refinancing, a CVA isn't simply a way of borrowing more money to replace your existing debts. Instead, it's a repayment plan over a typical period of three to five years that consolidates all your unsecured debts into one monthly payment. 
To arrange a CVA, you must create a proposal with the help of an insolvency practitioner. If your creditors agree to your proposal, all interest and charges on the debts will be frozen and any legal action will cease. A crucial part of a CVA is that a proportion of the debts is often written off. So, as long as you stick to the repayment schedule, at the end of the CVA's term, you will only have paid a percentage of what you owe. 
On the surface, this may not seem like a great deal for your creditors. However, creditors usually support a CVA as they will receive more of the money they are owed than if your company was liquidated.
Can't pay CBILS or Bounce Back Loan?
Don't worry - there are thousands of other company directors in the same position. If you are struggling to keep up with your Covid loan repayments, speak to a member of the Real Business Rescue team to discuss your options. It's Free & Confidential.
The team are available now -  0800 644 6080
The benefits of a CVA include:
Your monthly repayments will fall as you repay a proportion of what you owe over a longer period 
Interest charges freeze so you pay less overall in interest than you would with a debt consolidation loan
You may be able to renegotiate the terms of contracts and lease agreements as part of the CVA proposal to reduce your outgoings and improve the business's overall profitability
A Company Voluntary Arrangement can be a powerful tool that allows businesses to repay their debts over time. However, a CVA will stay on your company's credit file for six years. It also only applies to unsecured debts, so a secured creditor such as a bank could potentially withdraw its funding and take action to recover the money it's owed.  
Are you struggling to repay business debts?
If your business is viable but you're facing increasing pressure from your creditors, call our team of experienced advisors as soon as possible. We can talk you through your options and help you find the most effective way to consolidate your business's debts.
Request a Quotation for Finance
Free 60 Second Test
For Ltd Company Directors
Get An Instant Understanding Of Your:
Debt and Asset Position
Director and Liability Review
Next Steps
Plus much more ...
Real Business Rescue Recommended
Next Steps
We provide free confidential advice with absolutely no obligation.
Our expert and non-judgemental team are ready to assist directors and stakeholders today.
60 Second Test
---
Understand your company's position and learn more about the options available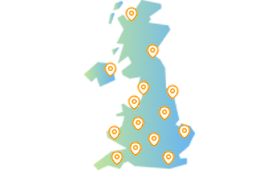 Office Locator
---
Find your nearest office - we have more than 100 across the UK. Remote Video Meetings are also available.
Contact Us Today
---
Free, confidential, and trusted advice for company directors across the UK.