What is IR35 and what does this mean for contractors?
IR35 is something all contractors should be aware of as it has huge implications for how you work and pay tax going forwards. IR35 (which is sometimes referred to as the 'Intermediaries Legislation') is designed to identify off-payroll working, and ensure those working as employees (rather than genuine contractors) are treated as employees when it comes to paying tax and other HMRC obligations.
Received a Bounce Back Loan?
Don't Worry - There are thousands of other company directors going through the same process. No matter what position you are in and need looking for options, speak to a member of the Real Business Rescue team. It's Free & Confidential.
The team are available now -  0800 644 6080
Who does IR35 affect?
IR35 tax legislation targets contractors who are operating via an intermediary – typically a limited company – when in actual fact, the government believe these individuals should be classed as employees. IR35 is the government's way of clamping down on so-called 'disguised' employment, and ensuring that those working in the same way as an employed individual, are treated the same when it comes to paying tax and national insurance. 
This means that those contractors consistently working for the same customer should be classed as an employee rather than a contractor and pay the relevant amount of tax. This process started several years ago targeting contractors working within the public sector, but from April 20201, this will affect the private sector and in turn a host of sectors including IT, offshore workers, bankers, and consultants.
Contractors vs Employees
The difference between being a contractor and being an employee typically comes down to the level of control you are able to exert over the work you do. While an employee's role, hours, and location, will be determined by the company they are employed by, a contractor is in control of the type of work they do, where this is done, and how this is achieved.
When it comes to paying tax, an employee will have this taken care of by their company's payroll department who will ensure the necessary deductions are made via the PAYE system and passed onto HMRC prior to their wage being received. Contractors, on the other hand, are responsible for ensuring they adhere to their tax obligations by submitting relevant annual returns (for a limited company) or self-assessments (for those operating as self-employed).
What are the April 2021 IR35 changes?
IR35 has been active in the public sector for a number of years, however in April 2021, the legislation will also apply to those working within the private sector. From this point, private sector employers will be responsible for determining whether IR35 applies to any contractor they hire, and whether they will instead need to take them on as an employee.
This has huge implications for contractors and employers alike. Genuine contractors face the prospect of losing contracts (or having to adopt employee status), while employers face fines from HMRC if they wrongly treat a contractor as a contractor rather than an employee.
Is IR35 the end of contracting?
While IR35 certainly represents a shake-up of contracting in the private sector as we know it, this does not mean all contractors will fall foul of the regulations. Contractors are still able to work through a limited company set up, however, they must ensure they are doing this in accordance with IR35 rules.
This means they must ensure – and the companies they are contracted by must also be satisfied – that they are indeed a genuine contractor and not in fact a disguised employee.
What to do if IR35 means you need to close your limited company?
If IR35 legislation means your limited company is no longer required – perhaps you are being taken on as an employee, or maybe you have decided to change career paths – it is likely that you be looking at ways of closing down this company, allowing you to extract the profits which are tied up inside.
Winding down a solvent limited company can be achieved in two main ways: the first is by dissolving – or striking off – the company off Companies House using a DS01 form; the alternative is to place the company into a solvent liquidation process known as a Members' Voluntary Liquidation (MVL).
Dissolving a company - Striking off a company by way of a DS01 form is an informal way of bringing about the end of a limited company. While the process is cheap and relatively straight forward, this option is only suitable for a small number of companies – typically those with low-level assets.
Members' Voluntary Liquidation (MVL) – An MVL is a formal liquidation process aimed at solvent companies. For those companies with in excess of £25,000 to distribute, an MVL often represents the most cost-effective and tax-efficient way of accessing these funds.
Need to speak to someone?
If your company is struggling with unmanageable debts, squeezed cash flow, or an uncertain future, you are far from alone. We speak to company directors just like you every single day, and we are here to give you the help and advice you need.
Call our team today on 0800 644 6080
This is because proceeds extracted from the company via an MVL will be treated as capital gains rather than income and will be taxed accordingly. The tax liability can be reduced even further if you qualify for Business Asset Disposal Relief – formally known as Entrepreneurs' Relief – which halves the rate of CGT to just 10% for qualifying gains (up to a lifetime limit of £1m). Furthermore, you can also make use of your annual exemption – currently £12,300 per year – whereby any capital gain up to this amount is taxed at 0%.
An MVL can only be entered into under the guidance of a licensed insolvency practitioner who will handle the whole process on your company's behalf including distributing capital to shareholders and ensuring the company is wound down in an orderly manner.
If you are a contractor operating within the private sector and you are worried about how the April 2021 changes to IR35 will affect you, call the experts at Real Business Rescue today.
Contact the RBR Team Today
---
Free download
Free Insolvency Report
Claim Your Free Business Review
All UK sectors are experiencing specific challenges at present, particularly in light of the Covid-19 pandemic. Find out how your sector is performing here.
Simply search your Limited Company Name or Company Number
Please select your company from the list below:
We will also check if you're eligible for Director Redundancy
Next Steps
We provide free confidential advice with absolutely no obligation.
Our expert and non-judgemental team are ready to assist directors and stakeholders today.
Free Business Review
---
Claim your Free Business Review to understand what options are available to you.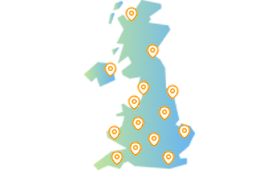 Office Locator
---
Find your nearest office - we have more than 100 across the UK. Remote Video Meetings are also available.
Contact Us Today
---
Free, confidential, and trusted advice for company directors across the UK.