How does IR35 affect MVLs for contractor companies?
Reforms to IR35 legislation could make MVLs more appealing to contractors who find the new rules mean their limited company is no longer needed. MVLs are a formal way of closing down an unwanted limited company, with the profits tied up in the business then able to be extracted in a cost-effective and tax-efficient manner.
60 Second Test Find Your Nearest Office
IR35: Should you consider a MVL for your contractor company?
A Members' Voluntary Liquidation (MVL) is a tax-efficient liquidation process for solvent businesses involving the appointment of a liquidator, paying outstanding creditors and distributing remaining assets to shareholders or the company owner. An MVL is an effective exit strategy if the business has reached its natural end, you have reached retirement or you are looking to switch operating structures as a result of the private sector IR35 reform which comes into force in April 2021. The IR35 reform in the public sector came into force in April 2017.
The rollout of the IR35 private sector reform is expected to affect the decision making process and appetite of contractors when working with private sector bodies. If caught inside IR35, contractors will be required to pay income tax and National Insurance Contributions (NIC) which reduces take-home pay. As a result, this will impact the intermediary through which contractors will operate, such as a limited company or umbrella company in maximising take-home pay.  
Following the extension of the reform, many contractors may decide to liquidate the business and move to a more tax efficient way of operating. A Members' Voluntary Liquidation can help contractors extract funds in a tax efficient manner ahead of the reform.
Received a Bounce Back Loan?
Don't Worry - There are thousands of other company directors going through the same process. No matter what position you are in and need looking for options, speak to a member of the Real Business Rescue team. It's Free & Confidential.
The team are available now -  0800 644 6080
What is IR35 and the IR35 public and private sector reform?
IR35 is a legal anti-avoidance tax measure designed to tax disguised employees to a similar rate to employees. A 'disguised employee' is an employee who operates as self-employed through an intermediary, such as a personal service company in order to reap the tax benefits.
During the Autumn Budget 2016, the Chancellor announced a key change to IR35 legislation, tightening the rules around how the employment status of a contractor is determined when working on a public sector contract.  The public sector reform shifts the responsibility for determining IR35 status from the contractor to the public sector body. The measure has been subject to criticism following a rush of blanket decisions made by key public authorities, whilst this can be seen as a prudent measure, it has resulted in several individuals to be incorrectly penalised.
The IR35 reform is set to be extended to the private sector in April 2021, affecting medium to large sized businesses only. 'Small' organisations which are defined as 50 individuals or fewer will be exempt.
This change is expected to directly impact limited company contractors, as if caught inside IR35, it may be more cost effective to liquidate the company and operate through an alternative structure. This operational switch may be able to assist in maximising take-home pay and minimising tax liabilities. If you are looking to explore a solvent liquidation, get in contact with a licensed insolvency practitioner to discuss a Members' Voluntary Liquidation.
What is a Members' Voluntary Liquidation?
A Members' Voluntary Liquidation is a liquidation procedure which is a tax efficient way to close a solvent business and extract assets. A business is classed as solvent if the assets outweigh liabilities and the company is able to pay creditor debts within 12 months of them falling due. An MVL is a formal procedure carried out by a licensed insolvency practitioner appointed by shareholders.
The appointed liquidator will ensure that any outstanding liabilities have been settled and clearance has been granted by HMRC to close the business. An MVL allows you to extract funds in a cost-efficient manner as this will be treated as capital, rather than dividends. In terms of members voluntary liquidation tax, you may be able to claim entrepreneur's relief on extracted funds which means that only 10 per cent capital gains tax will be payable.
Company liquidation costs can vary, however, it is important to ensure that a licensed insolvency practitioner is appointed to administer the MVL. Fees relating to the MVL process consists of disbursements which are necessary costs relating to essential notices which will be issued during the liquidation process. An IR35 MVL can help you make a tax-efficient transition ahead of April 2021. More details have been released on the measure following a public consultation which invited industry leaders to submit their feedback.
Need to speak to someone?
If your company is struggling with unmanageable debts, squeezed cash flow, or an uncertain future, you are far from alone. We speak to company directors just like you every single day, and we are here to give you the help and advice you need.
Call our team today on 0800 644 6080
Although the IR35 assessment process remains the same, the responsibility of determining employment status will be shifted to the end client, assuming they are not a small organisation of less than 50 people. If assessed correctly, you should receive the same results post-April 2021 as you would today. The further finer details of the measure are expected to be announced early summer 2019.
If you would like any advice on the MVL process and how to liquidate your limited company ahead of the IR35 private sector reform, our licensed insolvency practitioners can help. Call our experts to arrange a free consultation at any one of our offices, your home or business premises.
Contact the RBR Team Today
---
Free download
Free Insolvency Report
Claim Your Free Business Review
All UK sectors are experiencing specific challenges at present, particularly in light of the Covid-19 pandemic. Find out how your sector is performing here.
Simply search your Limited Company Name or Company Number
Please select your company from the list below:
We will also check if you're eligible for Director Redundancy
Next Steps
We provide free confidential advice with absolutely no obligation.
Our expert and non-judgemental team are ready to assist directors and stakeholders today.
Free Business Review
---
Claim your Free Business Review to understand what options are available to you.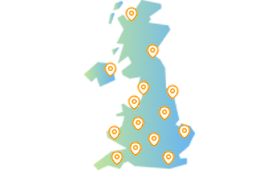 Office Locator
---
Find your nearest office - we have more than 100 across the UK. Remote Video Meetings are also available.
Contact Us Today
---
Free, confidential, and trusted advice for company directors across the UK.