What is the IR35 Public Sector and Private Sector Reform for Contractors?
IR35 is a legislative measure designed to tax disguised employees to a similar rate to employees. A 'disguised employee' is an employee who operates as self-employed through an intermediary, such as a personal service company in order to avoid paying National Insurance Contributions (NIC) and Income tax, as an employee would. If caught by IR35, this reduces take-home pay as a result of the increase in tax obligations.
During the Autumn Budget statement in 2016, the Chancellor announced changes to IR35 legislation in the public sector in order to tackle non-compliance. The IR35 changes consisted of tightening the rules around the public sector by shifting the responsibility for determining IR35 status to the public sector body. This is due to the understanding that they are better placed to understand the role and responsibilities of the contractor and therefore would be able to differentiate whether they are to be treated as a contractor, or an employee.
Following an increase in the number of contractors working for public sector bodies, the Chancellor highlighted the importance of ensuring that all contractors are taxed appropriately. If their duties closely replicate those of employees, they will be taxed as an employee would.
Received a Bounce Back Loan?
Don't Worry - There are thousands of other company directors going through the same process. No matter what position you are in and need looking for options, speak to a member of the Real Business Rescue team. It's Free & Confidential.
The team are available now -  0800 644 6080
What is the IR35 Public Sector Reform?
The public sector IR35 reform highlights that if a contractor works for a public sector body, the body will be responsible for determining IR35 status, rather than the contractor. The shift in responsibility means that the engager should be educated on IR35 legislation to be able to determine whether the contractor is inside IR35 or outside IR35. This reform only currently applies to the public sector and came into force in April 2017.
HMRC developed the 'Check Employment Status for Tax' (CEST) tool to help determine whether the contractor is genuinely self-employed, or to be classed as an employee for tax purposes. If you are caught inside IR35, you will be required to pay NIC and Income Tax. The tool has been designed for contractors, agencies and the hiring body.
Public sector authorities which may be affected include:
Governmental departments
NHS
Fire and police departments
BBC
Channel 4
As the responsibility of determining the IR35 status of a contractor will fall upon the public sector bodies, as opposed to the contractor, the impact could be significant. This could force many into declining private sector contracts or change operating structures in order to maximise take-home pay. If you resort to closing your limited company, ensure that you speak to one of our licensed insolvency practitioners to explore possible solvent liquidation options.
What are IR35 Blanket Rulings?
Public sector bodies, including the NHS and BBC, have been accused of following IR35 blanket rules, rather than considering each working arrangement on an individual basis. By failing to carry out an individualised assessment and by making a decision based on a generic role, contractors are being classed as inside IR35 without fair assessment. This means that thousands of contractors could be taxed incorrectly due to being caught by off payroll working rules.
CEST Tool – unfit for purpose?
The CEST tool is an online service which determines employment status for tax purposes, such as IR35. The tool developed by HMRC has proved controversial for generating inaccurate rulings. Professional bodies have gone as far as to claim that the tool is biased and has been found to push 'inside IR35' rulings. Many have claimed that the tool poorly reflects real-life working conditions and as a result, there have been abundant calls for the flawed tool to be withdrawn.
However, HMRC continues to defend the tool and said in a statement, "CEST was rigorously tested against known case law and settled cases. It is accurate, and HMRC stands by the result if the tool is used correctly."
IR35 Investigations – Spotlight on Media Industry
The television industry has recently been under the spotlight after facing a string of legal action launched by HMRC over alleged disguised employees, including Lorraine Kelly, Christa Ackroyd and Eamonn Holmes.
Lorraine Kelly, ITV Presenter, won a battle against HMRC following a £1.2m tax appeal. As the 'control' factor which forms part of the IR35 test criteria was not significantly apparent, it was not possible to prove that she was controlled and directed by ITV. This is a clear indication that IR35 is difficult to interpret, even for HMRC.
What is the IR35 Private Sector Reform?
The IR35 reform will also be extended to the private sector in April 2021. Following the IR35 2021 changes, if you enter a contract with a private sector body, the engager will be responsible for determining IR35 status and the agency will be responsible for deducting the appropriate tax. This measure only applies to medium-sized and large businesses only, not small businesses.
Need to speak to someone?
If your company is struggling with unmanageable debts, squeezed cash flow, or an uncertain future, you are far from alone. We speak to company directors just like you every single day, and we are here to give you the help and advice you need.
Call our team today on 0800 644 6080
HMRC held an IR35 consultation to discuss how to best implement the measure. In response to this, they introduced the client-led status disagreement process in the event that a contractor disagrees with the deemed IR35 status. A 'status determination' has also been established to avoid blanket assessments from being made.
As a result of the 2021 IR35 changes, you may consider closing your limited company in order to pursue a more tax efficient way of working. Get in contact with a licensed insolvency practitioner at one of our offices nationwide to explore the best solvent liquidation option, including a Members' Voluntary Liquidation. We are experienced in IR35 liquidations and can help settle outstanding affairs with creditors prior to closing your limited company.  
Contact the RBR Team Today
---
Free download
Free Insolvency Report
Claim Your Free Business Review
All UK sectors are experiencing specific challenges at present, particularly in light of the Covid-19 pandemic. Find out how your sector is performing here.
Simply search your Limited Company Name or Company Number
Please select your company from the list below:
We will also check if you're eligible for Director Redundancy
Next Steps
We provide free confidential advice with absolutely no obligation.
Our expert and non-judgemental team are ready to assist directors and stakeholders today.
Free Business Review
---
Claim your Free Business Review to understand what options are available to you.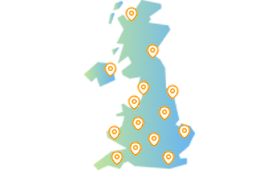 Office Locator
---
Find your nearest office - we have more than 100 across the UK. Remote Video Meetings are also available.
Contact Us Today
---
Free, confidential, and trusted advice for company directors across the UK.