Can a creditor put my company into liquidation?
Can my business be forced into liquidation by a creditor for unpaid debts?
The simple answer is yes. If you're struggling to pay creditors such as suppliers, the bank or HMRC, you should know all the facts. A creditor (someone you owe money to) can use a process called compulsory liquidation to close your business, but you also have several opportunities to cease their action and potentially get your business back on track. 
What is compulsory liquidation?
If your company owes an unpaid creditor more than £750, that creditor can apply to the court to liquidate your business. They do this by making an application called a winding up petition. Once you receive a winding up petition, you still have the chance to pay the debt or dispute the claim if you have valid reasons. If you do neither, a winding up order can be granted by the court that forces your company to close.
Once a winding up order has been made against your business, the Official Receiver, which is the government's version of an insolvency practitioner, will automatically become the liquidator. Their job is to establish, preserve and sell the company's assets and collect any debts owed to it to repay your creditors. The liquidator will then dissolve the company and it will cease to exist.
Take Our Free 60 Second Test
Get an instant understanding of your:
Debt and Asset Position
Formal Insolvency Options
Next steps
Plus much more ...
Start The 60 Second Test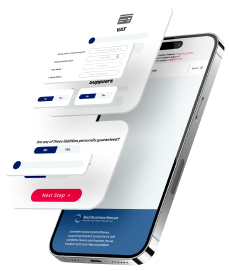 Why might a creditor put my company into liquidation?
A creditor will only issue a winding up petition against your company as a last resort if they have tried to recover the debt by various other means unsuccessfully. Although a creditor can take steps to close down your company if they are owed £750 or more, in practice, most creditors don't want to incur the hassle and costs of the procedure unless the debt is significantly more. 
HMRC is the petitioning creditor in 60% of UK compulsory liquidations. However, any creditor can issue a winding up petition against you as long as the debt is not in dispute. 
What is the compulsory liquidation process?
In most cases, the first step is for the creditor to issue a statutory demand on the company,  which gives you 21 days to pay the debt. The statutory demand also has the effect of confirming the existence of the debt in law. If you ignore the statutory demand then:
The creditors can apply to the court to issue a winding up petition, which they will serve at your company's registered address. A date for the court hearing will be set usually 8-10 weeks from the petition date.
At this point, you still have the chance to pay off the debt in full or reach a repayment agreement with the petitioning creditor, but you must act quickly.
Seven days after the petition was issued against you, it will be advertised in the London Gazette and your situation will become public knowledge. The banks will freeze your company accounts, which will make it very difficult to pay staff or continue to trade.
You can try to adjourn the hearing at this point but your chances are increasingly slim. If you take no action, the hearing will be held at the High Court and a winding up order could be granted against your company.  
If a winding up order is made, the matter is no longer in your hands. A liquidator will take control of the company and begin the process of selling off your assets to repay your creditors. 
The liquidator's final job is to strike the business off the Companies House register and it will cease to exist. 
Mounting creditor pressure?
If your creditors are growing increasingly impatient, it is time to take action. Ignoring the situation is only likely to make it worse. Take the first step today by contacting Real Business Rescue for immediate help and advice.
The team are available now -  0800 644 6080
60 Second Test Find Your Nearest Office
How long does a compulsory liquidation take?
Generally speaking, the process from receiving a winding up petition to the company being closed down takes a minimum of three months. That's due to the seven-day period to respond to the winding up petition, the 8-10 week wait for the court hearing and the time taken for the liquidator to wind the company up. However, it can take quite a lot longer depending on the extent of the company's debts and the time it takes to sell the assets. The directors can also slow the proceedings by lodging appeals. 
Can you stop compulsory liquidation?
A company can only be liquidated in this way if it's insolvent, and for well-advised businesses, there are lots of opportunities to turn things around before it gets to this stage. 
If you receive a winding up petition, one way to stop proceedings is to repay the debt in full. Alternatively, a court may agree to an adjournment if you can show that you can make the payment in time. A Company Voluntary Arrangement is one procedure you can use to escape liquidation in these circumstances. 
You could also seek an adjournment to give insolvency experts time to explore whether the business is suitable for company administration. Alternatively, a pre-pack administration, where a third party (sometimes the existing directors) purchases the assets of the business, may be suitable.
The other option is to apply to have the petition thrown out because the debt is not valid, details about the debt are inaccurate or the petition was not served correctly. If you are successful, the petition could potentially be dismissed. 
Need help protecting your business?
Has a creditor threatened to put your company into liquidation, or perhaps you've already received a winding up petition? If so, doing nothing is not an option. Get in touch with one of our insolvency experts for a same-day consultation in complete confidence. We operate from a network of 100 UK offices around the country and can quickly identify your best course of action.
Real Business Rescue are here to help
Still unsure whether liquidation is right for your company? Don't worry, the experts at Real Business Rescue are here to help. Our licensed insolvency practitioners will take the time to understand the problems your company is facing before recommending the best course of action going forward based on your own unique circumstances.
UK's Largest Liquidators
100+ Offices Nationwide
100% Confidential Advice
Supported 25,000+ Directors
Meet The Team
Team of Qualified Experts
Trusted team of experts on hand to assist
Meet The Team
Looking for immediate support?
Complete the below to get in touch
Free 60 Second Test
For Ltd Company Directors
Get An Instant Understanding Of Your:
Debt and Asset Position
Director and Liability Review
Next Steps
Plus much more ...
Real Business Rescue Recommended
Next Steps
We provide free confidential advice with absolutely no obligation.
Our expert and non-judgemental team are ready to assist directors and stakeholders today.
60 Second Test
---
Understand your company's position and learn more about the options available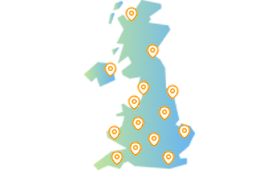 Office Locator
---
Find your nearest office - we have more than 100 across the UK. Remote Video Meetings are also available.
Contact Us Today
---
Free, confidential, and trusted advice for company directors across the UK.