Creditors' Voluntary Liquidation (CVL): Step by Step
A Creditor Issues a Statutory Payment Demand
A Winding Up Petition is Issued 
A Liquidation Order Granted
The Company is Liquidated
Post-Liquidation Investigation
60 Second Test Find Your Nearest Office
A 5 Step Guide to the Insolvent Liquidation Process
What happens when an insolvent company goes into liquidation? What does it mean for the directors and employees? Are there any risks involved?

Those are some of the concerns frequently posed by the managers, directors, and owners of businesses facing the possibility of compulsory liquidation. In this simple step-by-step guide to the insolvent liquidation process we'll answer those questions and more.
Received a Bounce Back Loan?
Don't Worry - There are thousands of other company directors going through the same process. No matter what position you are in and need looking for options, speak to a member of the Real Business Rescue team. It's Free & Confidential.
The team are available now -  0800 644 6080
Step 1 - A Creditor Issues a Statutory Payment Demand
If a creditor is unable to recover a debt of more than £750 they may issue a statutory payment demand notice, which gives your company 21 days to repay the requested amount. This figure has increased to £10,000 as per the Government's temporary measures which will apply for the period 1 October 2021 to 31 March 2022. Sometimes the creditor will skip this step and go directly to sending a winding up petition via their solicitors.
Step 2 – A Winding Up Petition is Issued
If you fail to comply with the payment request, or the creditor feels as though they have the right to wind up your insolvent company, they may send a winding up petition to the court, asking that the business be closed down and its assets sold to raise the funds needed to cover the debt.
The creditor has to pay a £1,190 court deposit, plus a fee of £300-£800, just to issue the winding up petition, so once this step is taken it becomes apparent that they're serious about recovering the debt and putting an end to your company. A copy of the winding up petition is served at the official business address of the company, and is advertised in the London gazette, at which time the bank may freeze the company's bank account.
If you act quickly, before the petition is advertised, you may be able to come to an agreement through a company voluntary arrangement (CVA), which could renegotiate payment terms and provide an opportunity for a complete recovery. We may be able to draft a formal CVA proposal and convince the creditor to back out of the winding up process.
Step 3 – A winding up order is granted
It is usually about 1 month after the winding up petition is issued the court will decide whether or not the company should be wound up. If a statutory payment demand or county court judgment (CCJ) was issued and your company failed to pay it then the court is almost definitely going to rule in favour of winding up.
Step 4 – The Company is Liquidated
During the liquidation the primary concern is selling as many of the company's assets as possible so that the proceeds can be used to repay its creditors and contributories. The sale of assets may be advertised in the open market or at auction and the liquidator will typically focus on achieving the highest price possible.
Need to speak to someone?
If your company is struggling with unmanageable debts, squeezed cash flow, or an uncertain future, you are far from alone. We speak to company directors just like you every single day, and we are here to give you the help and advice you need.
Call our team today on 0800 644 6080
Step 5 – Post-Liquidation Investigation
After the liquidation the liquidator will conduct an investigation to ascertain whether the directors were guilty of wrongful or fraudulent trading while the company was insolvent. Click here to find out more about avoiding such accusations during a compulsory liquidation.
If you're facing the possibility of a compulsory liquidation or have been receiving pressure from creditors and bill collectors, feel free to email us or call us today. We'll help you assess the situation and devise an optimal plan of action. Our extensive office network comprises 100 offices across the UK with a partner-led service offering immediate director advice and support.
Contact the RBR Team Today
---
Free download
Free Insolvency Report
Claim Your Free Business Review
All UK sectors are experiencing specific challenges at present, particularly in light of the Covid-19 pandemic. Find out how your sector is performing here.
Simply search your Limited Company Name or Company Number
Please select your company from the list below:
We will also check if you're eligible for Director Redundancy
Next Steps
We provide free confidential advice with absolutely no obligation.
Our expert and non-judgemental team are ready to assist directors and stakeholders today.
Free Business Review
---
Claim your Free Business Review to understand what options are available to you.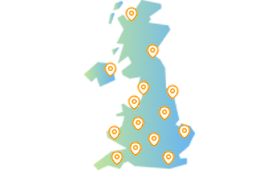 Office Locator
---
Find your nearest office - we have more than 100 across the UK. Remote Video Meetings are also available.
Contact Us Today
---
Free, confidential, and trusted advice for company directors across the UK.