How do I liquidate my company: Process and Procedure
Creditors' Voluntary Liquidation (CVL): A Step by Step Guide to Liquidation
Directors decide to place the company into voluntary liquidation
A licensed insolvency practitioner is appointed
Company assets are identified and creditors dealt with
Creditors are paid as far as possible using the proceeds
The company's name is struck off at Companies House and ceases to exist as a legal entity. The liquidation process is complete
How to liquidate a company: A step by step guide
If you are considering placing your insolvent limited company into liquidation, you may be wondering, "how do I actually liquidate my company?"
The good news is that the majority of the liquidation process will be handled by a licensed insolvency practitioner who will assume responsibility for dealing with your outstanding creditors, selling any assets of the business, and bringing the affairs of the company to an orderly end.
There are some things you will need to do as director in order to kickstart the liquidation process, however. Below is a step-by-step guide to Creditors' Voluntary Liquidation (CVL), the most common type of company liquidation.
Take Our Free 60 Second Test
Get an instant understanding of your:
Debt and Asset Position
Formal Insolvency Options
Next steps
Plus much more ...
Start The 60 Second Test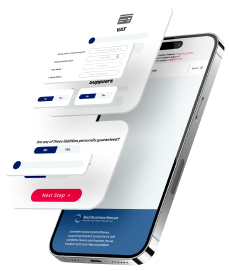 Step 1 - Directors decide to liquidate the company
While no one goes into business expecting their company to fail, it is an unfortunate fact that some businesses experience financial problems which take it past the point of rescue. Once you know your company is insolvent - or is soon likely to become insolvent - you have a responsibility to place the interests of your creditors above those of yourself and your fellow directors or shareholders. 
This means that you should not engage in any action which may worsen the position of your creditors and cause them to suffer further losses. In many cases this may mean that you should cease trading immediately, although this may not always be the case. Once you know your company is insolvent, you should seek the services of a licensed insolvency practitioner to discuss how to place your company into liquidation if rescuing the business isn't likely to be possible.
Mounting creditor pressure?
If your creditors are growing increasingly impatient, it is time to take action. Ignoring the situation is only likely to make it worse. Take the first step today by contacting Real Business Rescue for immediate help and advice.
The team are available now -  0800 644 6080
60 Second Test Find Your Nearest Office
Step 2 – A licensed insolvency practitioner is appointed
As you are choosing to place the company into liquidation, you get to choose who you would like to appoint as liquidator. A liquidator must be a licensed insolvency practitioner. 
A meeting of your creditors will be called by the insolvency practitioner, which is typically held virtually. At this meeting your creditors will need to vote on your nomination of insolvency practitioner confirming that they are happy with your choice. In the vast majority of cases, this is agreed with no pushback from creditors and the insolvency practitioner's appointment will be confirmed.
Step 3 – Company assets are identified and creditors dealt with
Once the insolvency practitioner is appointed, the liquidation can begin in earnest. The insolvency practitioner will have a number of duties to carry out, including:
identifying company assets and selling - or 'liquidating' - these for the benefit of creditors

liaising with outstanding creditors

dealing with any employees, including any redundancies

dissolving the company at Companies House

investigating any potential direct misconduct issues
Can't pay CBILS or Bounce Back Loan?
Don't worry - there are thousands of other company directors in the same position. If you are struggling to keep up with your Covid loan repayments, speak to a member of the Real Business Rescue team to discuss your options. It's Free & Confidential.
The team are available now -  0800 644 6080
Step 4 – Creditors paid as far as possible
As soon as your company enters liquidation, you no longer need to have any contact with your creditors. Any correspondence can be directed to the insolvency practitioner who will liaise with creditors on your behalf.
It is part of the insolvency practitioner's role to ensure creditors are paid as far as possible. This is done by liquidating all assets belonging to the company in order to raise money. Once assets have been identified and sold, the insolvency practitioner will look to distribute the funds raised from this process to the company's outstanding creditors.
Creditors are paid according to their 'ranking':
Secured creditors with a fixed charge (often a bank)

Preferential creditors (includes employees)

Secondary Preferential creditor

s (some HMRC debts)

Secured creditors with a floating charge

Unsecured creditors (most trade suppliers)
As CVLs involve the liquidation of an insolvent company, there will not be enough money to pay every creditor in full. Any debt of the company which remains outstanding after this process will be written off (unless the director has provided a personal guarantee to secure any of the borrowing).
Step 5 – Completion of the liquidation: Company's name removed from Companies House register
Once all the company's outstanding affairs have been dealt with, the only thing left to do is to have the company's name removed from the register held at Companies House. The liquidator will inform Companies House that the company should be struck off which will be actioned two months later.
At this point the company will cease to exist as a legal entity. Any remaining debts will be wiped off, and, so long as you have not been hit with a disqualification order, you will be free to set up another limited company. Be aware, there are restrictions on reusing a company name (or similar name) after liquidation, so ensure you speak to your insolvency practitioner about your future plans so you can be advised accordingly.
Need to speak to someone?
If your company is struggling with unmanageable debts, squeezed cash flow, or an uncertain future, you are far from alone. We speak to company directors just like you every single day, and we are here to give you the help and advice you need.
Call our team today on 0800 644 6080
Thinking of liquidating your company?
If you're considering liquidation for your limited company, you should make it a priority to seek expert advice from a licensed insolvency practitioner as a matter of urgency. We can help you assess the situation and recommend the most appropriate course of action going forwards. Our extensive office network comprises 100 offices across the UK with a partner-led service offering immediate director advice and support.
Further Reading on How do I liquidate my company: Process and Procedure
How do I liquidate my company: Process and Procedure
What actions can a liquidator take to recover company assets?
Real Business Rescue are here to help
Still unsure whether liquidation is right for your company? Don't worry, the experts at Real Business Rescue are here to help. Our licensed insolvency practitioners will take the time to understand the problems your company is facing before recommending the best course of action going forward based on your own unique circumstances.
UK's Largest Liquidators
100+ Offices Nationwide
100% Confidential Advice
Supported 25,000+ Directors
Meet The Team
Team of Qualified Experts
Trusted team of experts on hand to assist
Meet The Team
Looking for immediate support?
Complete the below to get in touch
Free 60 Second Test
For Ltd Company Directors
Get An Instant Understanding Of Your:
Debt and Asset Position
Director and Liability Review
Next Steps
Plus much more ...
Real Business Rescue Recommended
Next Steps
We provide free confidential advice with absolutely no obligation.
Our expert and non-judgemental team are ready to assist directors and stakeholders today.
60 Second Test
---
Understand your company's position and learn more about the options available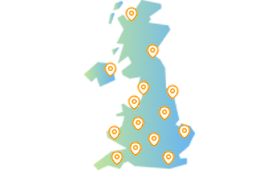 Office Locator
---
Find your nearest office - we have more than 100 across the UK. Remote Video Meetings are also available.
Contact Us Today
---
Free, confidential, and trusted advice for company directors across the UK.