How to liquidate a company when in a franchise/How to get out of a franchise
Liquidation advice for franchisees and how to terminate a franchise agreement
If you voluntarily liquidate a company in a franchise agreement as it is insolvent, the franchisor may decide to terminate the franchise agreement, ranking them as an unsecured creditor. Alternatively, you may choose to exit a franchise agreement, although the terms under which you can do so may be limited.
How to liquidate a company when in a franchise
Winding up a company in a franchise agreement can be a complex process, with several issues coming into play that would not arise during 'standard' company liquidation. This is true whether the company to be liquidated is the franchisor or franchisee, as each party has to deal with their own unique problems as a result of their partner going out of business.
Here we look at some of these issues, how they might be dealt with, and whether it's possible to get out of a franchise agreement.
Take Our Free 60 Second Test
Get an instant understanding of your:
Debt and Asset Position
Formal Insolvency Options
Next steps
Plus much more ...
Start The 60 Second Test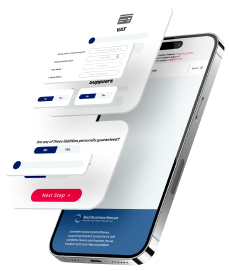 Closing a limited company that is franchised
When a franchisee company can no longer pay its debts and enters insolvency, the franchise agreement is generally terminated as a matter of course. Many franchisors include this automatic termination clause in their contract to limit the damage to their own financial situation.
Closing a limited company with debts means that the appointed liquidator takes control of franchisee assets, and sells them to raise funds for the company's creditors. This is the principal role of a liquidator, along with assessing the company's liabilities such as their existing contracts.
UK's number one for director advice
We handle more corporate insolvency appointments than any other UK firm; demonstrating our commitment to helping directors and business owners in financial distress.
The team are available now -  0800 644 6080
60 Second Test Find Your Nearest Office
'Onerous contracts' and their effect on a franchisor
Under the Insolvency Act, 1986, onerous contracts may be terminated by a liquidator to facilitate the winding up of an insolvent company. Onerous contracts are seen as a financial burden to a company, and the liquidator's right to revoke them can provide greater returns for creditors as a whole.
The payment of fees is inherent in every franchise agreement, and forms the basis for a franchisee to operate using the company's name and other intellectual property. If the office-holder decides to disclaim this agreement, the franchisor becomes an unsecured creditor for any fees and charges that remain unpaid.
Unfortunately for the franchisor, this places them at the bottom of the hierarchy for repayment, and means they may not receive any financial return from the liquidation process.
Franchisor responsibility for arrears of rent
A further issue can arise for the franchisor in terms of their franchisee's business premises. In a franchise arrangement, it's often the case that business premises are sub-let to the franchisee company by the franchisor, who holds the 'head lease.'
The holder of the head lease then becomes responsible for any rent arrears incurred by the insolvent franchisee. This can cause further financial difficulty for a franchisor that may not even have been aware that insolvency was looming for their franchise partner.
Can't pay CBILS or Bounce Back Loan?
Don't worry - there are thousands of other company directors in the same position. If you are struggling to keep up with your Covid loan repayments, speak to a member of the Real Business Rescue team to discuss your options. It's Free & Confidential.
The team are available now -  0800 644 6080
What if it's a franchisor that is to be liquidated?
As we mentioned earlier, part of a liquidator's role is to identify and take control of company assets. Due to the nature of a franchise agreement, on the financial demise of a franchisor, the company's intellectual property which plays a crucial part in the success of franchisee partners, will be regarded as a major asset by the office-holder.
Company assets, including intellectual property such as the patents, trademarks and designs, on which the business was originally built, must be sold for the benefit of creditors. In these cases, the franchisee partners may be able to purchase the intellectual property in their own right, and proceed in business without the franchisor.
Getting out of a franchise agreement
Can a franchisee terminate a franchise agreement?
The rights of franchisees to end a franchise agreement are generally very limited, and often only relate to a franchisor's conduct. This might include instances of failing to fulfil an obligation that is fundamental to being able to operate on the most basic level.
Another example of when a franchise agreement might be regarded as repudiated, is when a franchisee is not provided access to computer systems or equipment needed to carry on their business.
Need to speak to someone?
If your company is struggling with unmanageable debts, squeezed cash flow, or an uncertain future, you are far from alone. We speak to company directors just like you every single day, and we are here to give you the help and advice you need.
Call our team today on 0800 644 6080
When a franchisor can exit a franchise agreement
Franchise agreements generally include a clause that allows the franchisor to protect their business and terminate the agreement, or when the agreement automatically terminates. This usually happens on the insolvency of a franchisee, or when a serious breach of contract has taken place.
In some cases, franchisors allow their franchise partners an opportunity to rectify their breach, and if this doesn't happen, they then terminate the contract.
If you're concerned about the financial position of your franchise partner, Real Business Rescue will provide the professional advice you need. With 100+ offices stretching from Inverness down to Exeter, Real Business Rescue can offer unparalleled director advice across the UK, and can arrange an initial appointment free-of-charge.
Real Business Rescue are here to help
Still unsure whether liquidation is right for your company? Don't worry, the experts at Real Business Rescue are here to help. Our licensed insolvency practitioners will take the time to understand the problems your company is facing before recommending the best course of action going forward based on your own unique circumstances.
UK's Largest Liquidators
100+ Offices Nationwide
100% Confidential Advice
Supported 25,000+ Directors
Meet The Team
Team of Qualified Experts
Trusted team of experts on hand to assist
Meet The Team
Looking for immediate support?
Complete the below to get in touch
Free 60 Second Test
For Ltd Company Directors
Get An Instant Understanding Of Your:
Debt and Asset Position
Director and Liability Review
Next Steps
Plus much more ...
Real Business Rescue Recommended
Next Steps
We provide free confidential advice with absolutely no obligation.
Our expert and non-judgemental team are ready to assist directors and stakeholders today.
60 Second Test
---
Understand your company's position and learn more about the options available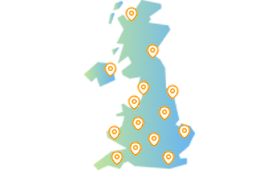 Office Locator
---
Find your nearest office - we have more than 100 across the UK. Remote Video Meetings are also available.
Contact Us Today
---
Free, confidential, and trusted advice for company directors across the UK.