What is meant by a distribution in specie in an MVL?
In an MVL, something can be said to be distributed in specie when it is issued in its physical form rather than as its cash value. Examples of a distribution in specie include property, vehicles, or stock which are transferred to shareholders as they are, rather than first being sold and the proceeds being issued in their place.
60 Second Test Find Your Nearest Office
What is a distribution in specie?
In specie is a term which literally translates to 'in its actual form'. This refers to the process of distributing an asset in its physical form rather than selling it and then distributing the proceeds. In specie distributions are often used in solvent liquidation procedures such as Members' Voluntary Liquidations (MVL).
Received a Bounce Back Loan?
Don't Worry - There are thousands of other company directors going through the same process. No matter what position you are in and need looking for options, speak to a member of the Real Business Rescue team. It's Free & Confidential.
The team are available now -  0800 644 6080
What is a Members' Voluntary Liquidation?
A Members' Voluntary Liquidation is a formal liquidation procedure which facilitates the winding up of a solvent company. As part of the process, company's assets are realised, liabilities paid off and any remaining funds then distributed amongst its shareholders. An MVL must be administered by a licensed insolvency practitioner and are only suitable for companies who are solvent – that is its assets outweigh its liabilities.
Distributions in specie and solvent liquidations
Instead of shareholders receiving cash, a distribution in specie sees other assets being issued as an alternative. These can be either physical assets or financial assets. Physical assets could include land, machinery, or stock; while financial assets refers to bonds, warrants, and shares.
Overdrawn director's loan accounts
Perhaps the most common situation where a distribution in specie is utilised, is when it comes to director's loan accounts. If your company has an overdrawn director's loan account (DLA) it is often distributed as an asset of the company even if it is not being paid back prior to the MVL. This is because the DLA is an asset of the company, which will be distributed amongst the shareholders as part of the MVL; if the director who owes the DLA to the company is also the shareholder who will receive the DLA when it is distributed as an asset, then they are essentially paying themselves back. However, it is not for simplicities sake that overdrawn DLAs are distributed in specie, more importantly for the shareholders, massive tax savings can be made by employing this method. This is because this is currently classed as capital and not income, allowing a lower rate of tax to be applied.
However, HMRC has announced plans to change the rules surrounding overdrawn director's loan accounts and distributions in specie. This would allow HMRC to tax these distributions as income as opposed to their current tax status as capital. This has obvious benefits for HMRC; as tax could be levied at a dividend rate of up to 38.1% instead of the current 10% (with Business Asset Disposal Relief - formally known as Entrepreneurs' Relief), or 20% capital gains tax.
Need to speak to someone?
If your company is struggling with unmanageable debts, squeezed cash flow, or an uncertain future, you are far from alone. We speak to company directors just like you every single day, and we are here to give you the help and advice you need.
Call our team today on 0800 644 6080
What next?
If you are considering an MVL for your solvent company, Real Business Rescue's team of licensed insolvency practitioners can help. We can talk you through the pros and cons of such a process and advise you on the most tax efficient way of closing down your solvent company. With 100 offices stretching from Inverness down to Exeter, Real Business Rescue can offer unparalleled director advice across the UK. Call our advisers today and arrange a free no-obligation consultation.
Contact the RBR Team Today
---
Free download
Free Insolvency Report
Claim Your Free Business Review
All UK sectors are experiencing specific challenges at present, particularly in light of the Covid-19 pandemic. Find out how your sector is performing here.
Simply search your Limited Company Name or Company Number
Please select your company from the list below:
We will also check if you're eligible for Director Redundancy
Next Steps
We provide free confidential advice with absolutely no obligation.
Our expert and non-judgemental team are ready to assist directors and stakeholders today.
Free Business Review
---
Claim your Free Business Review to understand what options are available to you.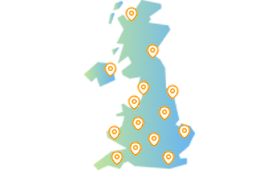 Office Locator
---
Find your nearest office - we have more than 100 across the UK. Remote Video Meetings are also available.
Contact Us Today
---
Free, confidential, and trusted advice for company directors across the UK.