How much does a Members' Voluntary Liquidation cost?
How much does an MVL cost?
A figure of around £4,000 can be used as a ballpark for the cost of a Members' Voluntary Liquidation (MVL) by a licensed insolvency practitioner. As well as the cost of the insolvency practitioner, this figure also includes other fees known as 'disbursements' which cover Gazette fees, search fees, and a bond. These all form the total price of the MVL.
What are the Costs and Fees Associated with Members' Voluntary Liquidation
Members' Voluntary Liquidation (MVL) can be used as an effective way to close down a company and convert its asset into cash that can be distributed amongst shareholders. A company can only enter an MVL if the directors swear a Declaration of Solvency – a document which states that the assets and liabilities of the company have been reviewed and the directors have concluded that company is able to repay any existing and contingent liabilities (including statutory interest) within 12 months.
The main benefit of an MVL is that it allows the shareholders to extract the value of the business as cash in a cost-effective and tax-efficient manner. This is because the funds distributed via the MVL process are taxed as Capital Gains and not as income; this means there is a significant tax saving in comparison to withdrawing the value of the business in the form of dividends outside of a liquidation.
Take Our Free 60 Second Test
Get an instant understanding of your:
Debt and Asset Position
Formal Insolvency Options
Next steps
Plus much more ...
Start The 60 Second Test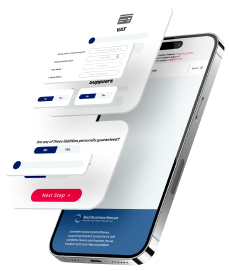 Cost of Disbursements - Gazette Notices, Search Fee, and Bond
Other than the liquidator's fee the main Members' Voluntary Liquidation fees are the disbursements, which include several Gazette notices, a search fee, and a bond with a variable premium which varies in cost but is dependent on the company's asset value.
Looking to close your company?
Whether your company is solvent or insolvent, there are a number of ways to bring your business to a close. Speak to a member of the Real Business Rescue team today to understand your options.
The team are available now -  0800 644 6080
Liquidator Fees and Overall Cost of Members' Voluntary Liquidation
The cost of an MVL will vary depending on a several factors, including whether the company has been prepared as a "cash shell," the value of the company's assets, and the liquidator appointed to carry out the procedure. Generally speaking, Members' Voluntary Liquidation will cost around £4,000 in liquidator fees and disbursements.
The liquidator charges fees for carrying out the process of drafting and submitting the appropriate forms and facilitating the rest of the procedure. If the company is indeed solvent then these fees should be nominal in comparison to the amount of money that will be distributed to shareholders.
The liquidator also has to handle filing accounts and all of the other technicalities. Your role as a company director during the MVL process is minimal and would typically be limited to co-operating with the appointed insolvency practitioner and providing any requested information. 
Need to speak to someone?
If your company is struggling with unmanageable debts, squeezed cash flow, or an uncertain future, you are far from alone. We speak to company directors just like you every single day, and we are here to give you the help and advice you need.
Call our team today on 0800 644 6080
If you're interested in initiating a Members' Voluntary Liquidation or you have questions about the cost of doing so, feel free to send us an email or call us for free confidential advice. With 100+ offices across the UK, you're never far away from expert and confidential advice.
Real Business Rescue are here to help
Still unsure whether liquidation is right for your company? Don't worry, the experts at Real Business Rescue are here to help. Our licensed insolvency practitioners will take the time to understand the problems your company is facing before recommending the best course of action going forward based on your own unique circumstances.
UK's Largest Liquidators
100+ Offices Nationwide
100% Confidential Advice
Supported 25,000+ Directors
Meet The Team
Team of Qualified Experts
Trusted team of experts on hand to assist
Meet The Team
Looking for immediate support?
Complete the below to get in touch
Free 60 Second Test
For Ltd Company Directors
Get An Instant Understanding Of Your:
Debt and Asset Position
Director and Liability Review
Next Steps
Plus much more ...
Real Business Rescue Recommended
Next Steps
We provide free confidential advice with absolutely no obligation.
Our expert and non-judgemental team are ready to assist directors and stakeholders today.
60 Second Test
---
Understand your company's position and learn more about the options available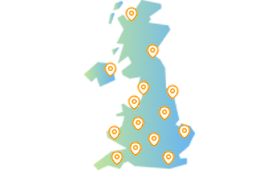 Office Locator
---
Find your nearest office - we have more than 100 across the UK. Remote Video Meetings are also available.
Contact Us Today
---
Free, confidential, and trusted advice for company directors across the UK.